Introduction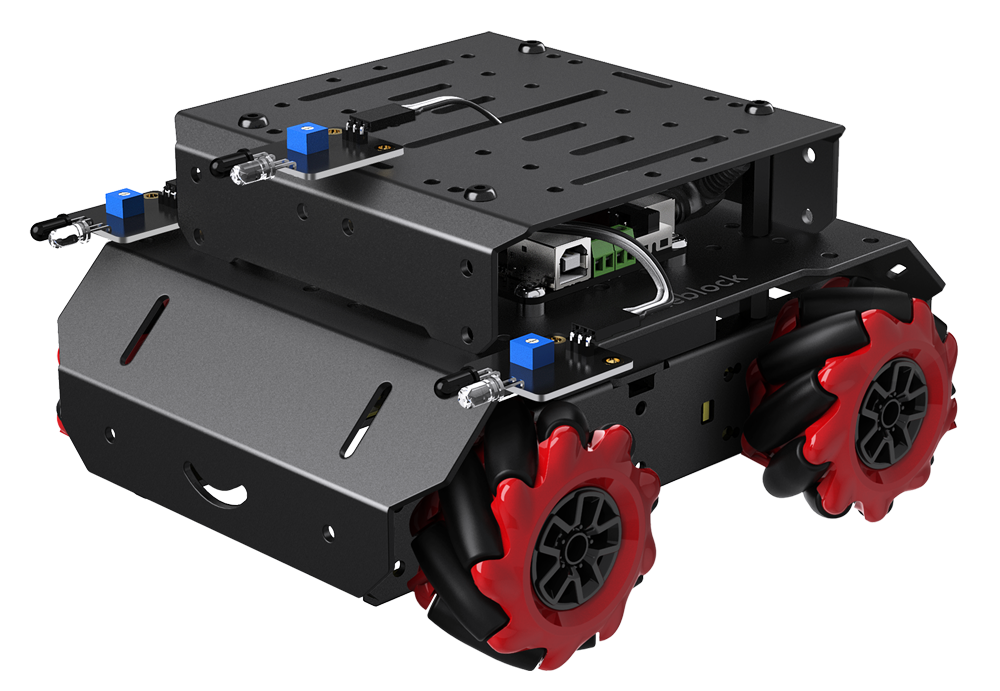 mBot Mega is a programmable metal-structured robot. It has automatic gesture recognition, line following, and obstacle avoidance functions and supports block-based programming on mBlock, programming in Arduino IDE, and the Raspberry Pi interface. mBot Mega is equipped with four Mecanum wheels. Compared to regular wheels, the Mecanum wheels allow mBot Mega to move more flexibly and in more modes, making it a better choice for learning robot motion algorithms.
List of items
Unbox and check if you have all the parts by referring to the list below.
Feel free to email us at
service@makeblock.com
if there are any missing parts.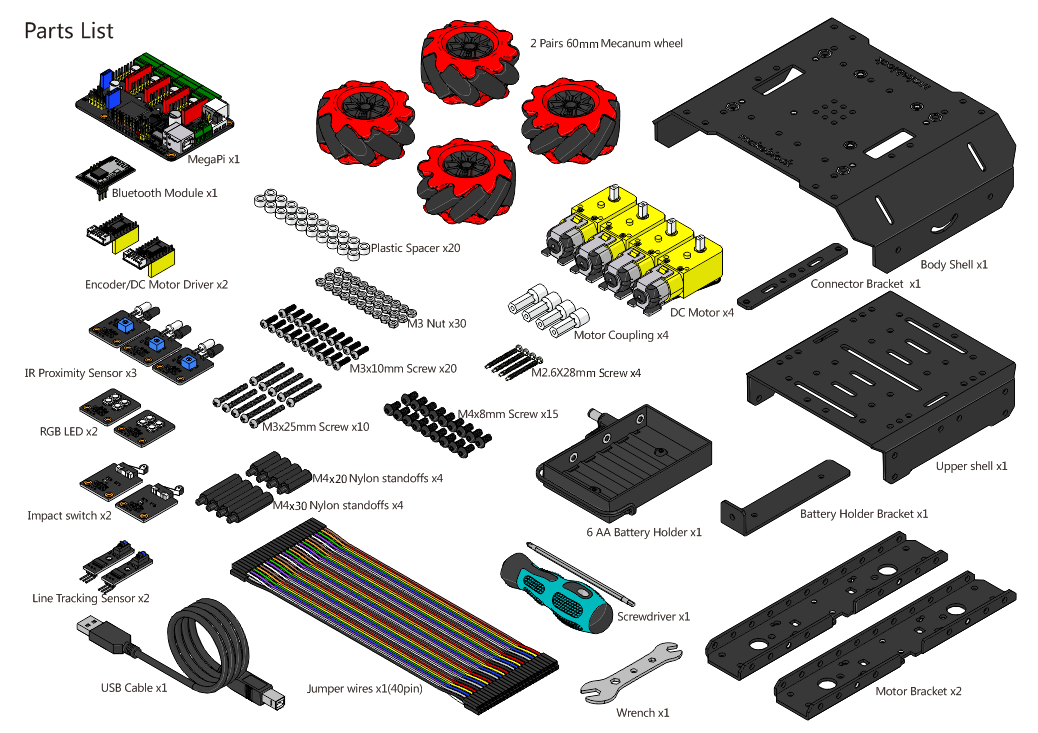 Assemble mBot Mega
Programming examples
After-sales services
You can find basic materials and FAQs in our help center.
After-sales service contact:

service@makeblock.com
For product return, replacement, and use problems, you can contact us through this email address.
More information
Thank you
Thank you for choosing Makeblock products!
Thank you for choosing mBot Mega! We hope you can enjoy your journey with mBot Mega, using it for self-learning and development. We are committed to contributing to a better education.