After being assembled and connected to a power supply, xLight executes the default program, you can see Default Program of xLight to understand the working modes, light effects, and light games.
Note: Before you use the remote control, you need to install a battery in it.
The following describes how the remote control works: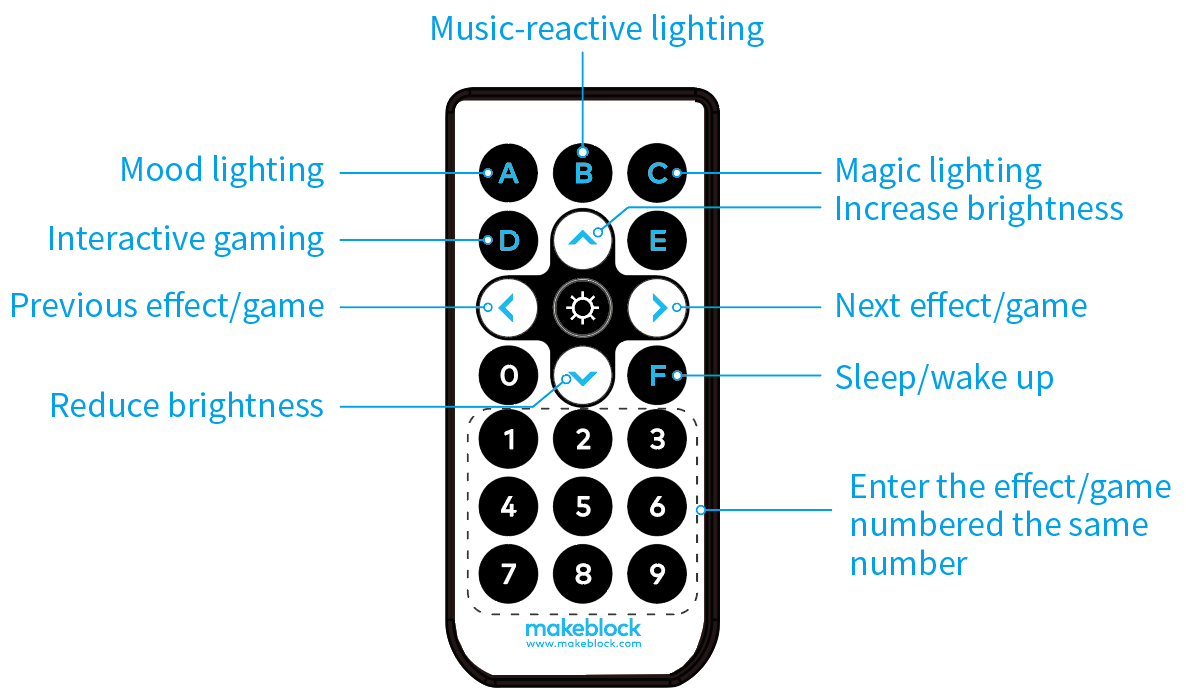 Wake up/sleep
When xLight is connected to a power supply, you can press key F to make it work in sleep mode and press key F again to wake it up. After being waken up, it works in the last working mode before it enters the sleep mode.

Choose a working mode
You can press key A, B, C, or D to enter the working mode you want.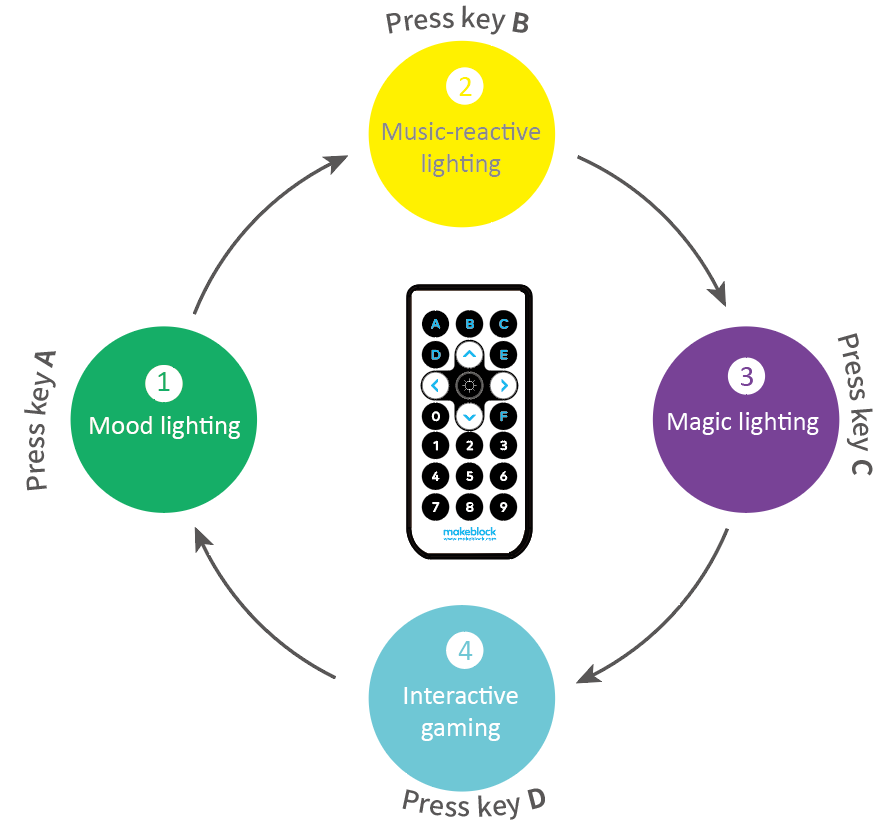 Switch between light effects and games or choose one
After entering a working mode, you can press key < or > to go to the previous or next light effect or game. Alternatively, you can press a number to choose the light effect or game numbered the same number. For the light effects, games, and their numbers, see Default Program of xLight.
Use the mood lighting mode as an example.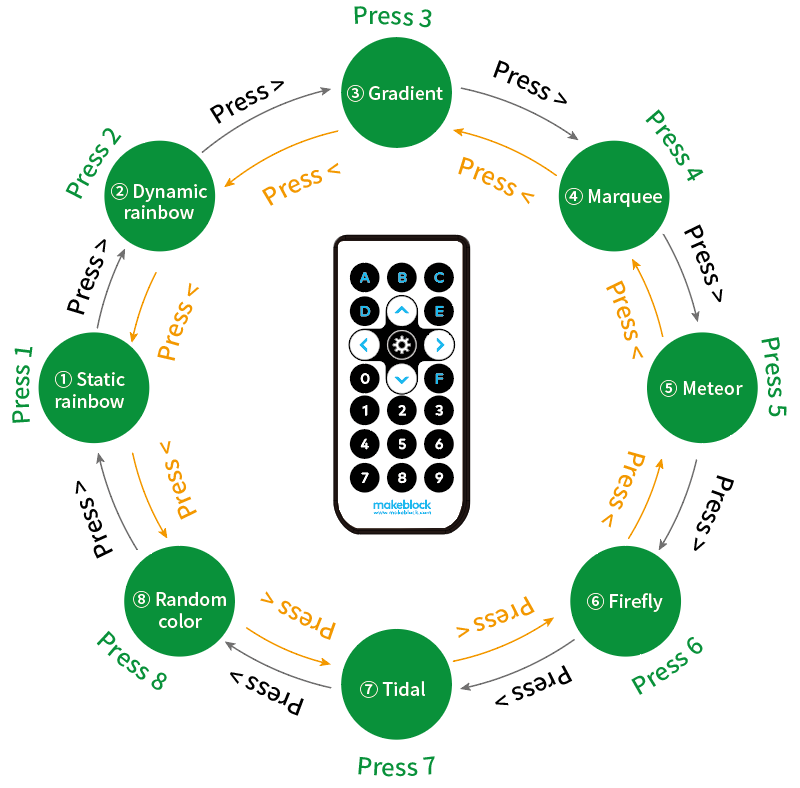 Increase/reduce brightness
When xLight works in mood lighting or music-reactive lighting mode, you can press key ︿ or ﹀ to increase or reduce the brightness of the LEDs.
Note: The brightness can't be changed through the remote control when xLight works in magic lighting or interactive gaming mode.
More information
Control xLight with Its Button
Control xLight with the Makeblock App
Program xLight with mBlock 5 on Your PC