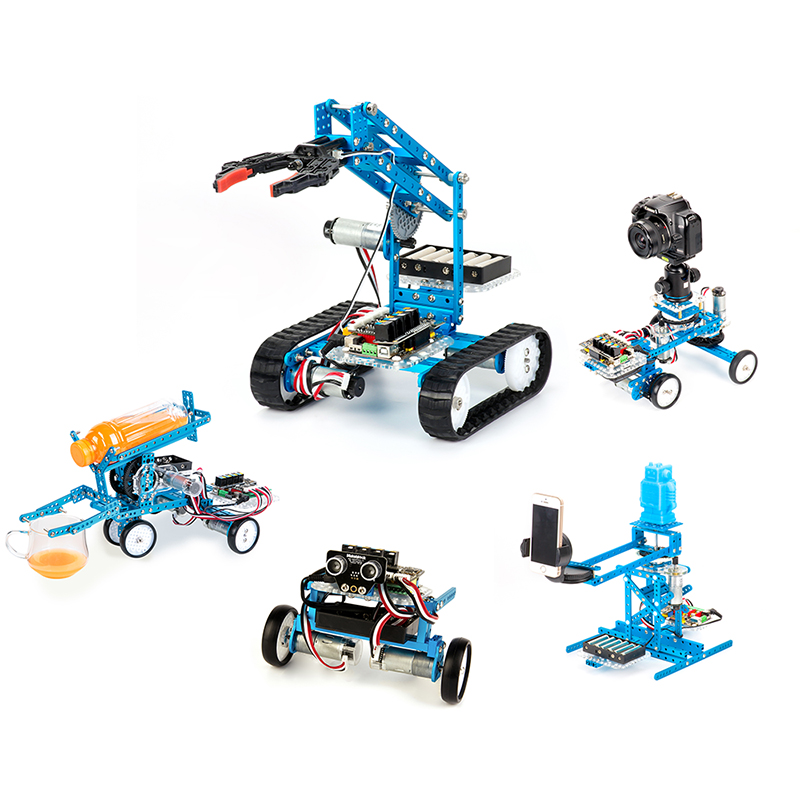 Introduction
Ultimate 2.0 is a flagship 10-in-1 robot kit developed based on the Makeblock platform with rich features and strong compatibility. Whether you are an enthusiast of Raspberry Pi or Arduino, a mechanical or electronics engineer, a teacher, or a student, it helps you quickly learn the knowledge and skills of mechanical structures, electronic modules, and programming.
List of items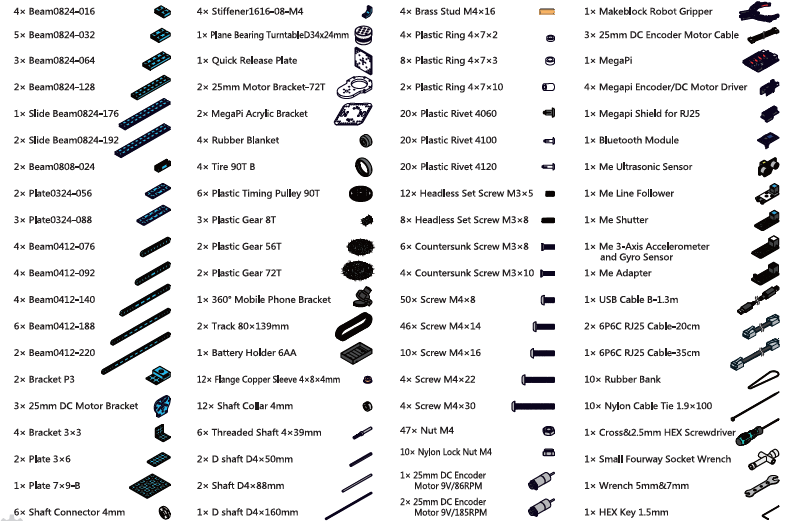 Programming examples
You can program Ultimate 2.0 on mBlock 5, mBlock 3, and Arduino C, and control it with the Makeblock app.
mBlock 5 and mBlock 3 support block-based programming, Arduino C supports text-based programming, and the Makeblock app allows you to control Ultimate 2.0 in different modes and forms.
For details about how to program and control your Ultimate 2.0 with the software or platform, see the following:
After-sales services
You can find basic materials and FAQs in our help center.
For product return, replacement, and use problems, you can contact us through this email address.
More information
For FAQs on Ultimate 2.0, see FAQs on Ultimate 2.0.
For FAQs on MegaPi, see FAQs on MegaPi.
For details, see Troubleshooting on Ultimate 2.0.
Update the firmware of Ultimate 2.0
For details, see Update the Firmware of Ultimate 2.0.
Thank you
Thank you for choosing Makeblock products!
Thank you for choosing Ultimate 2.0! We hope you can enjoy your journey with Ultimate 2.0, using it for self-learning and development. We are committed to contributing to a better education.