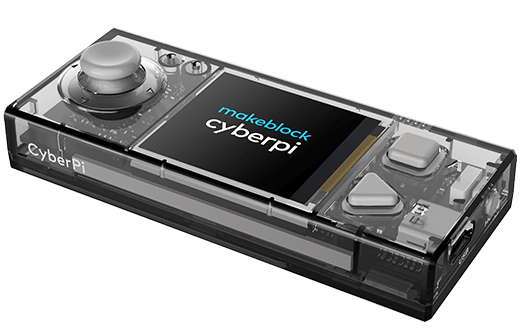 Introduction
CyberPi is a main control board independently developed by Makeblock. With the compact structure and built-in ports, it can easily be extended. It supports mBlock 5 and mBlock-Python Editor, and it is applicable to multiple education scenarios including large-class teaching, community teaching, and online/offline education and training. It covers multiple teaching fields including coding, makers, and robots, and thus it can meet diversified education needs, such as AI, IoT, data science, and UI design.
Meet the components
CyberPi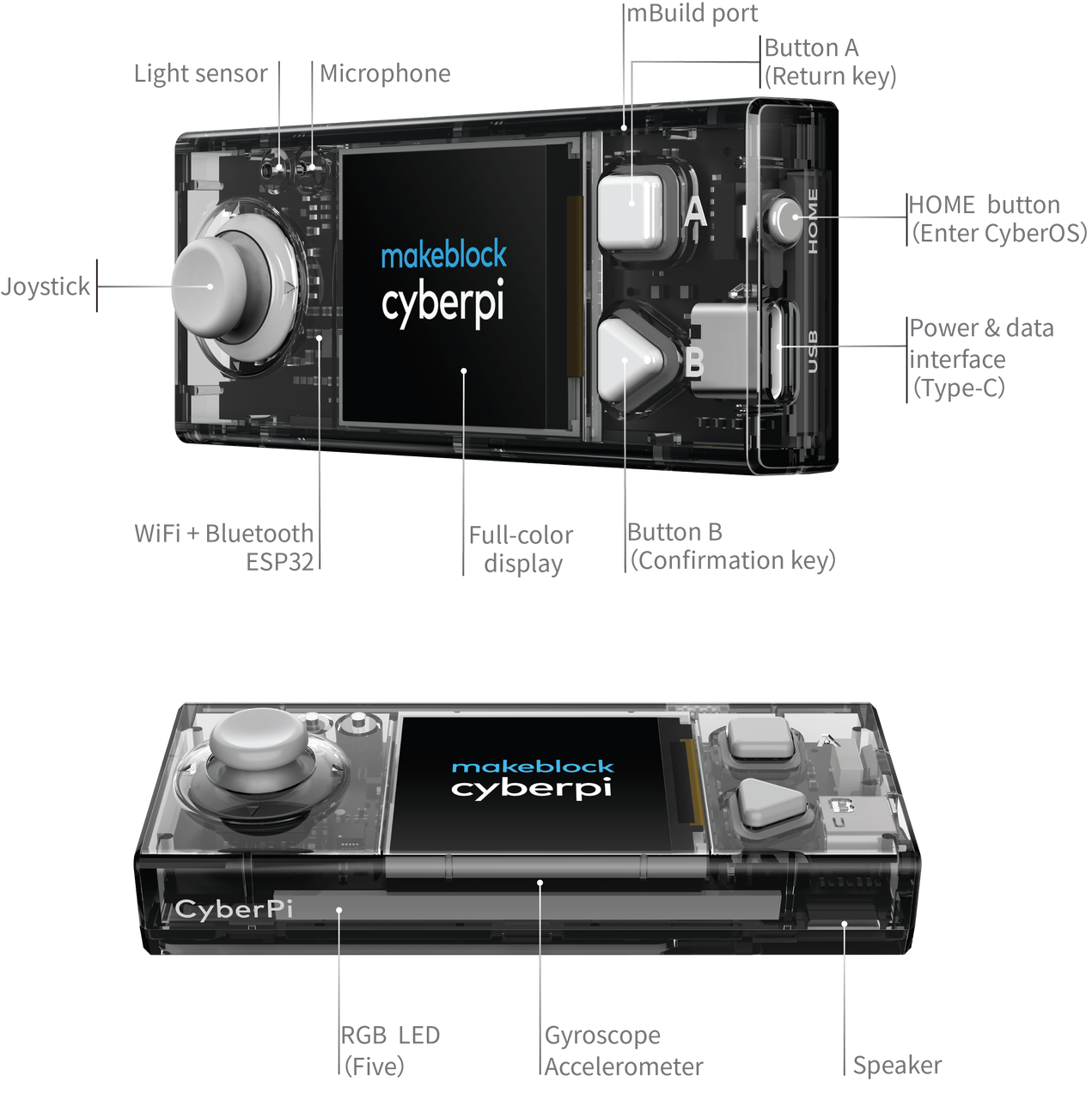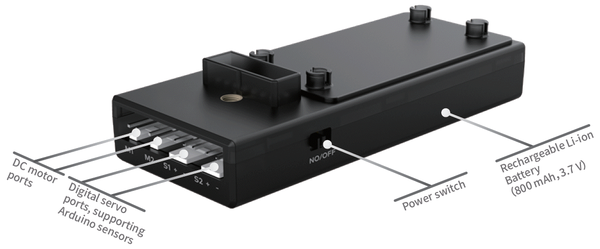 Pocket Shield is equipped with a built-in rechargeable battery that can supply power for CyberPi and provides 2-pin and 3-pin interfaces that can be used to connect servos, LED strips, and motors. Pocket Shield significantly improves the extensibility of CyberPi.
For more information about Pocket Shield, see About Pocket Shield.
CyberOS
CyberOS is the operating system that runs on CyberPi. It is the core component of CyberPi that supports all the functions of CyberPi.
Once powered on, CyberPi displays the system homepage. If not, you can press the Home button on the right side of CyberPi to enter the homepage.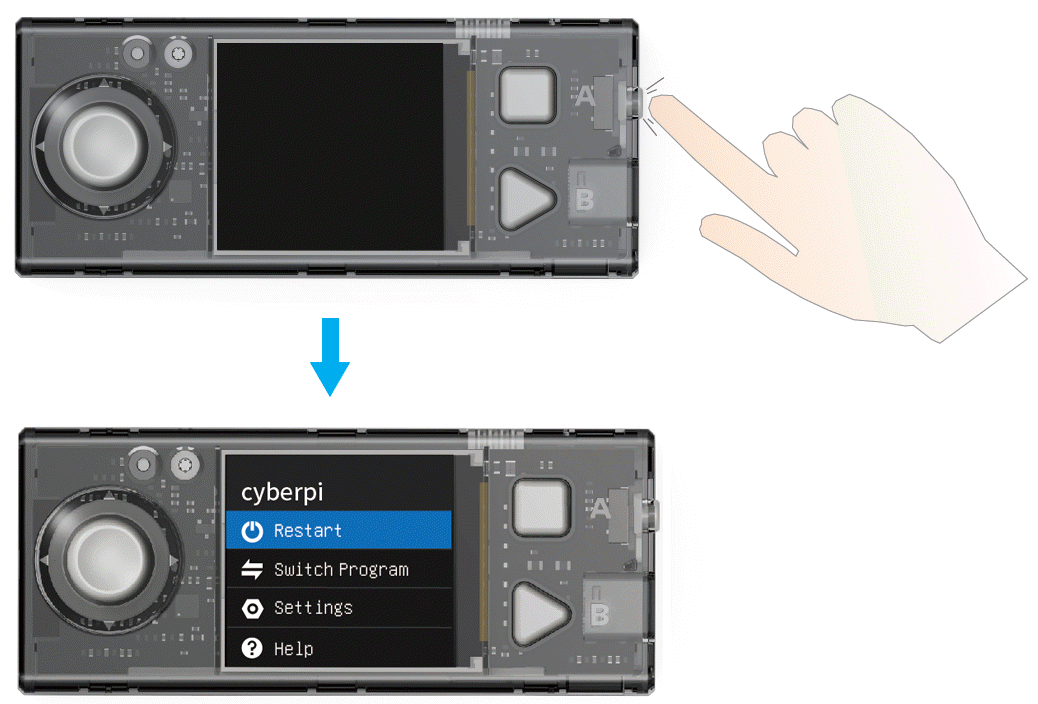 After starting CyberOS, you can use the preset programs, set the system language, and connect to the Internet to update the system.
For more information about CyberOS, see About CyberOS.
Programming examples
Program CyberPi with mBlock 5
For details, see Program CyberPi with mBlock 5.
For more example projects, see
support.makeblock.com
. You may start with Basic Cases and then move on to Advanced Cases.
Program CyberPi with the mBlock app
For details, see Program CyberPi with the mBlock App.
After-sales services
You can find basic materials and FAQs in our help center.
For product return, replacement, and use problems, you can contact us through this email address.
More information
For details, see FAQs on CyberPi
Update the firmware of CyberPi
For details, see Update the Firmware of CyberPi.
Thank you
Thank you for choosing Makeblock products!
Thank you for choosing CyberPi! We hope you can enjoy your journey with CyberPi, using it for self-learning and development. We are committed to contributing to a better education.