After you upload the program, CyberPi emits ambulance sirens.
Part 2 Preparation
CyberPi x 1

USB cable (Type-C) x 1

Computer with network access x 1
Connect CyberPi to the computer by using the cable, open mBlock 5 (PC client or web version), connect CyberPi, and select the Upload mode.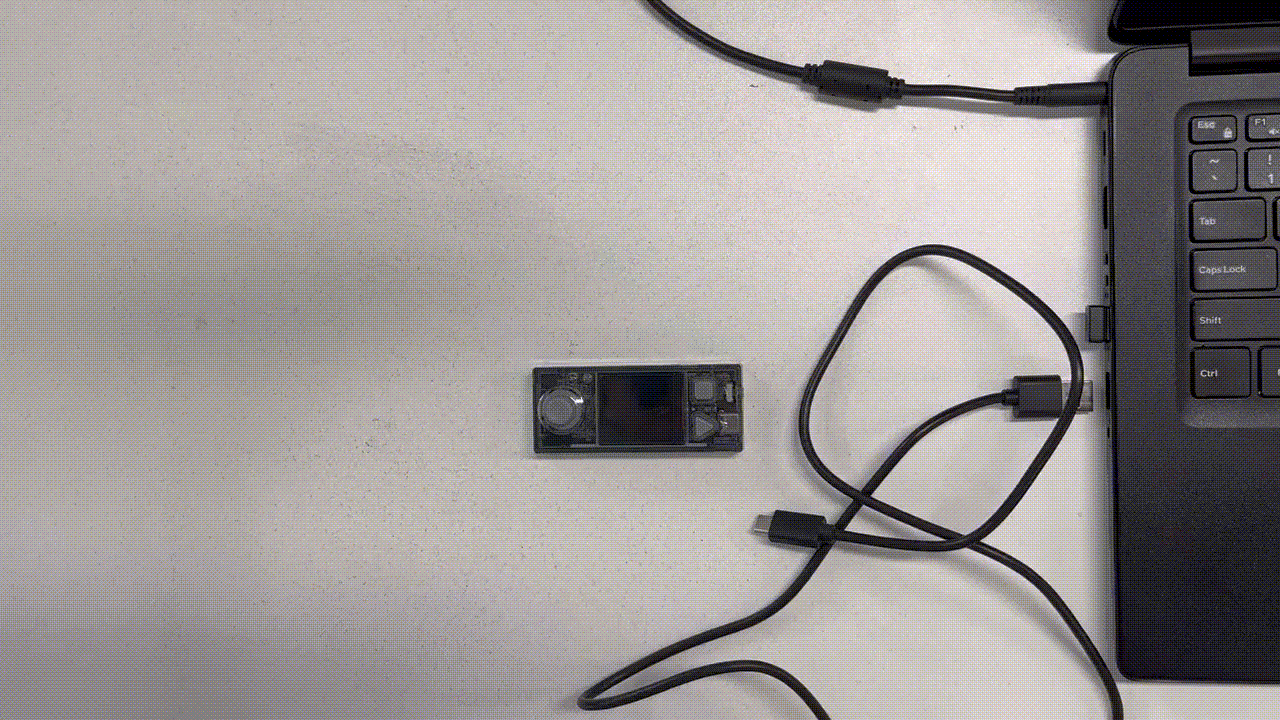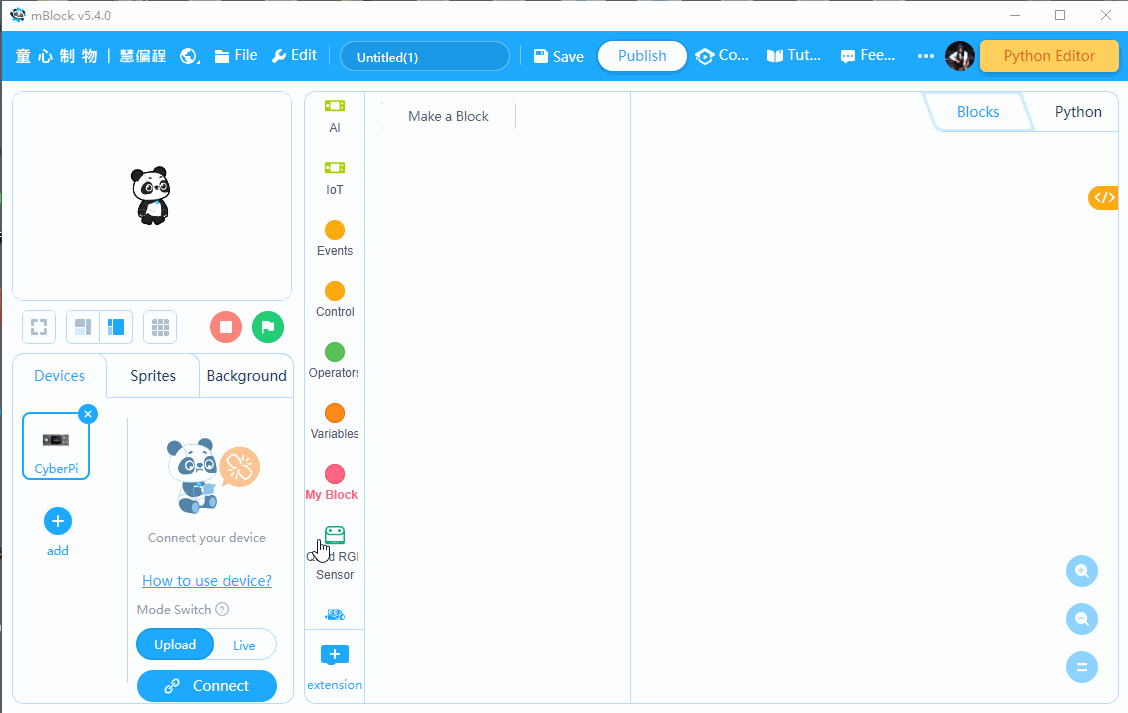 CyberPi emits sounds of different frequencies via the speaker. They last for different lengths of time, sounding like ambulance sirens.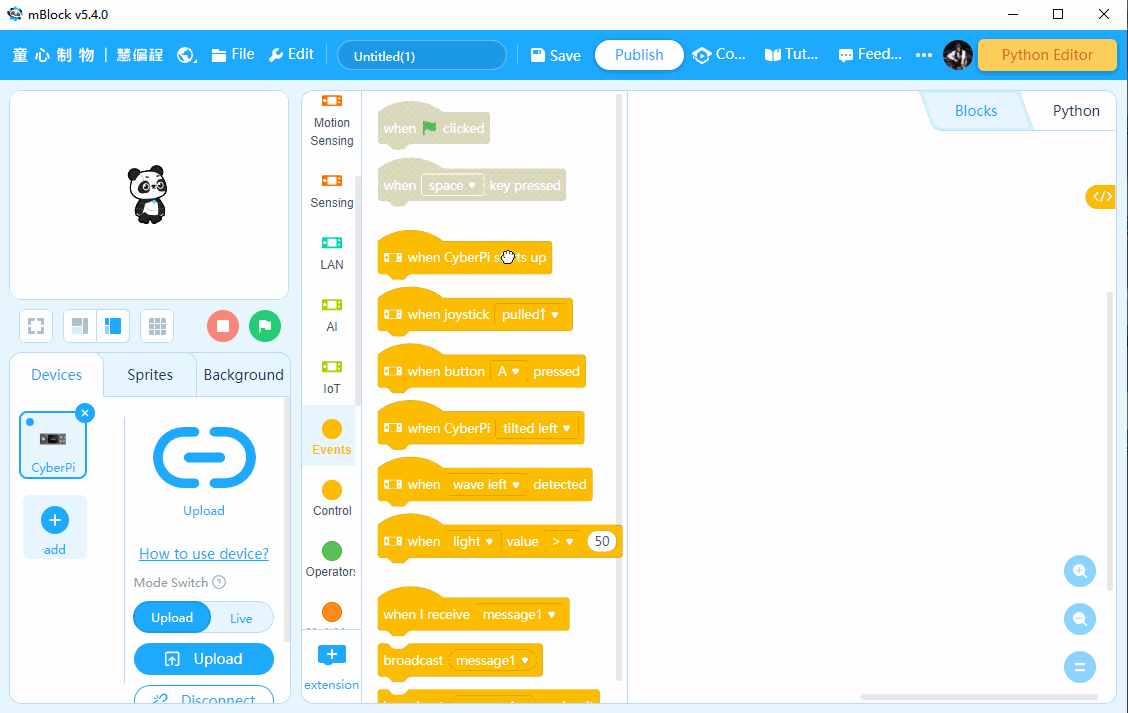 Try to generate sounds with different tones.