After you upload the program, the brightness and number of LEDs lighting up on CyberPi change with the loudness detected by the microphone in real time, allowing you to control the LEDs with music.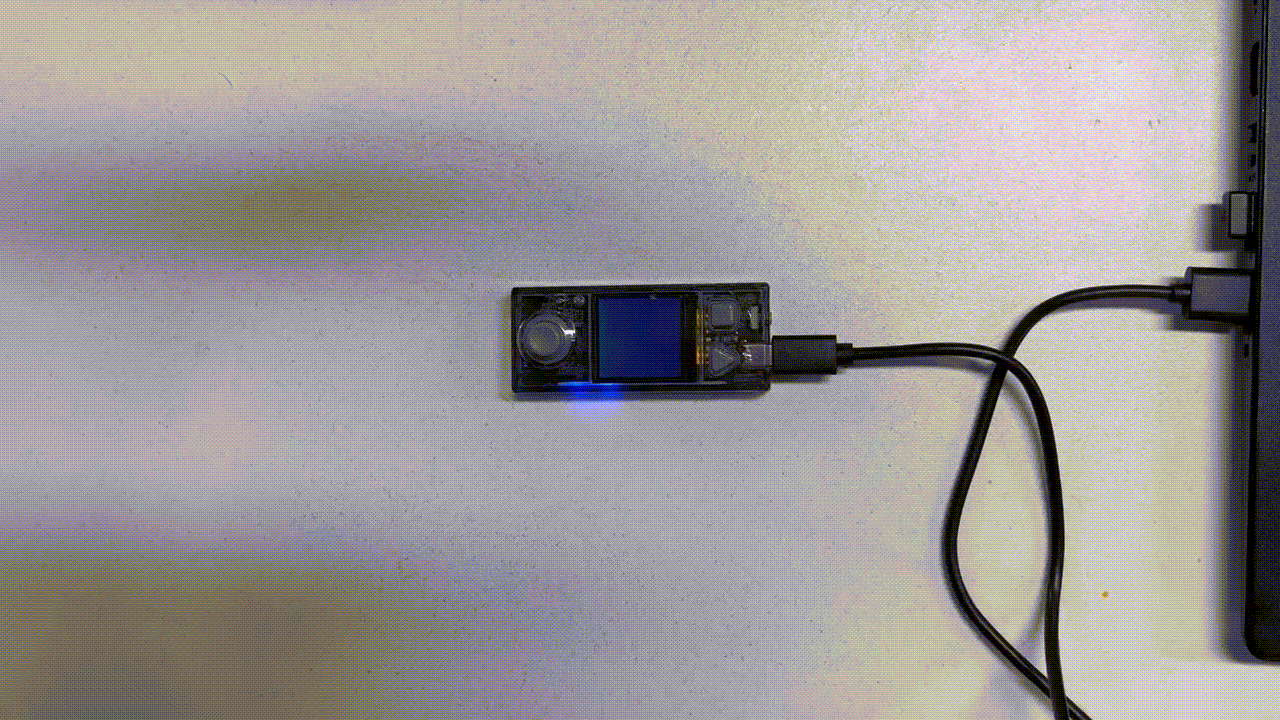 Part 2 Preparation
CyberPi x 1

USB cable (Type-C) x 1

Computer with network access x 1
Connect CyberPi to the computer by using the cable, open mBlock 5 (PC client or web version), connect CyberPi, and select the Upload mode.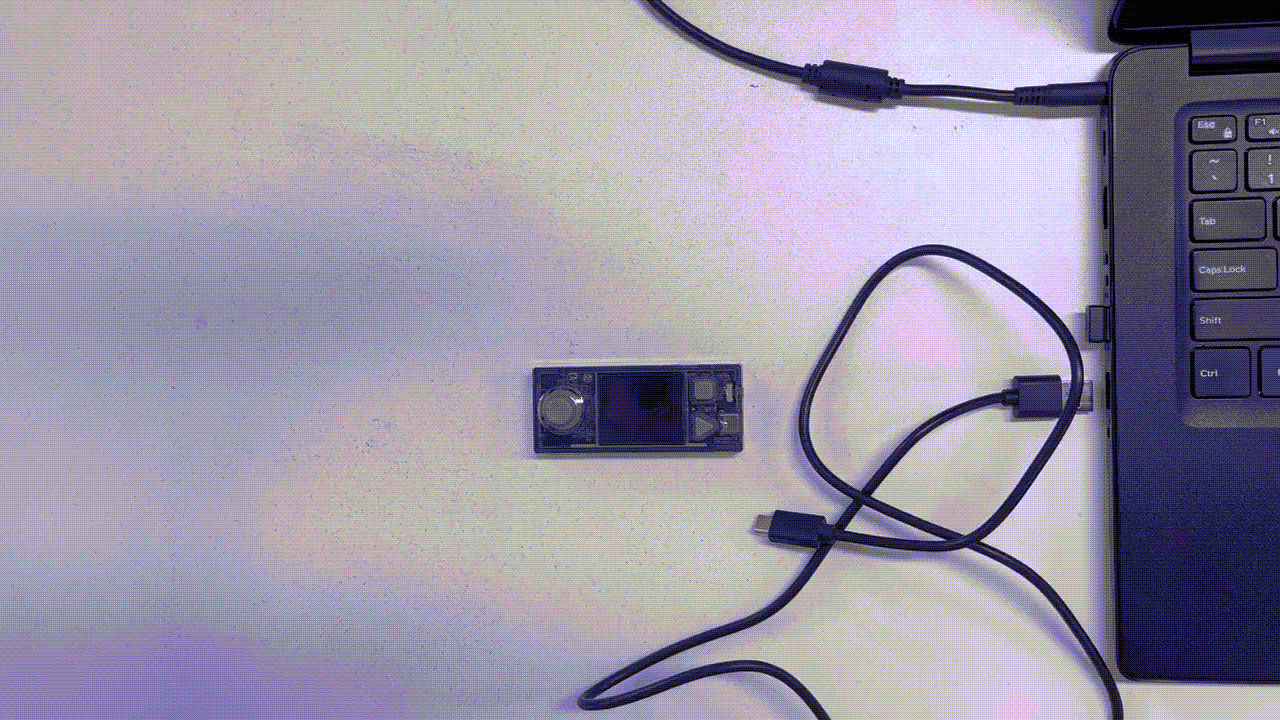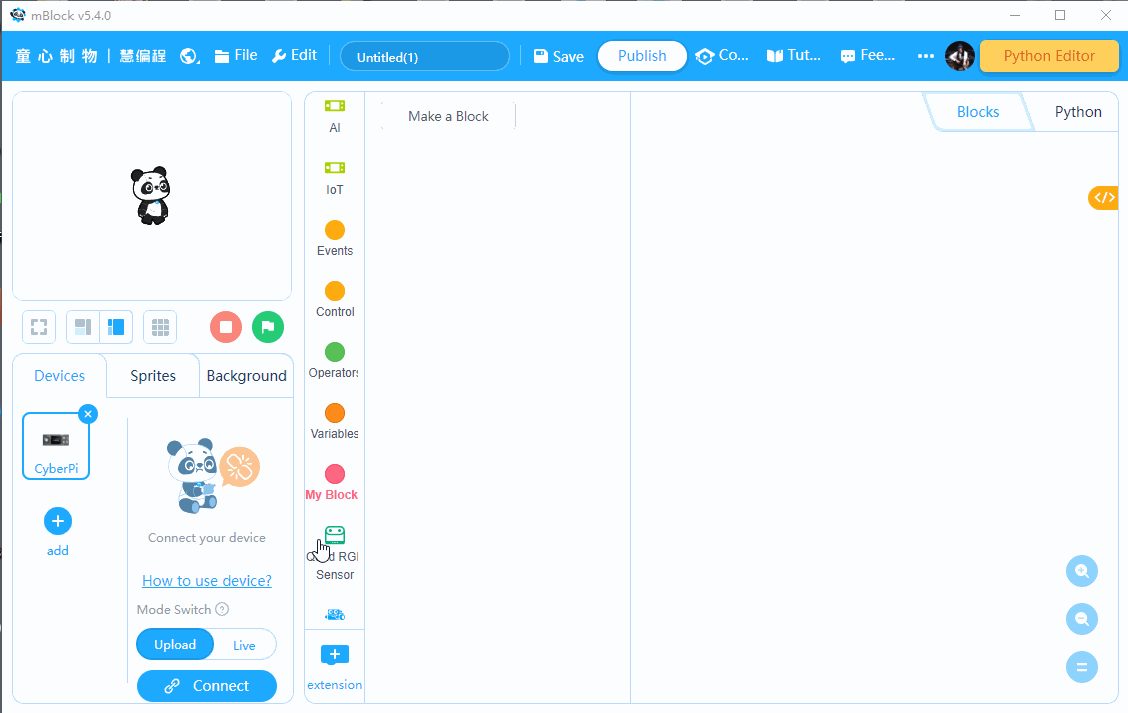 Part 3 Programming
1. Change the brightness of the RGB LEDs by changing the loudness.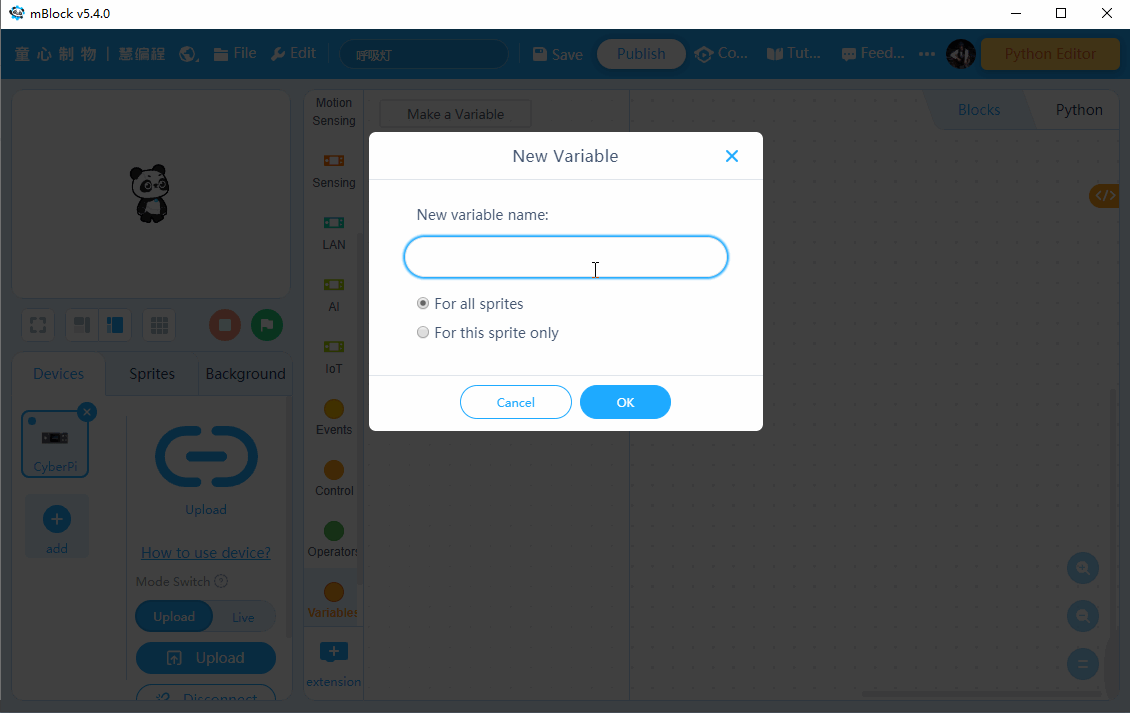 2. Change the number of RGB LEDs lighting up by changing the loudness.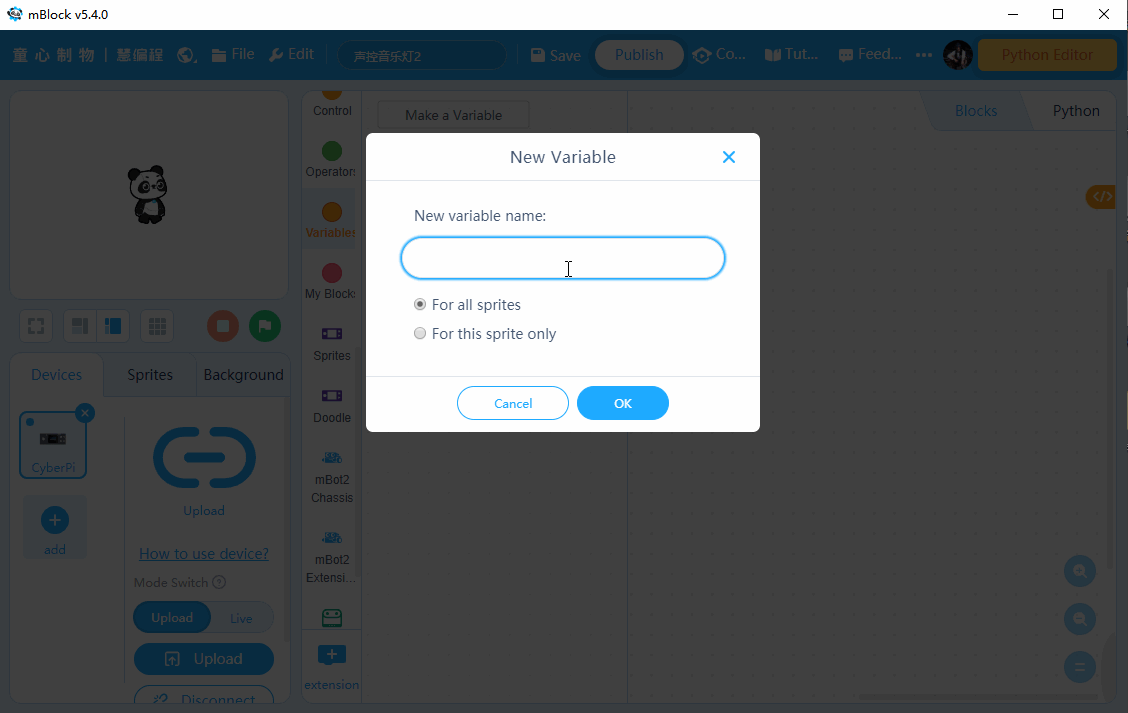 Part 4 Practice
Play a piece of music and see what happens.