Part 1 Objective
After you upload the program, Codey Rocky expresses its happiness with a happy face, laughter, and movement when you press button A.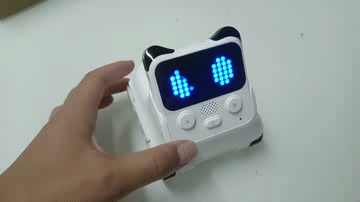 Assembled Codey Rocky x 1

USB cable x 1

Computer with network access x 1
Connect Codey to the computer by using the USB cable, open mBlock 5 (PC client or web version), delete the default device, click +add, select Codey from the Device Library and then click Set as mostly used device in the upper left corner, click Connect, and select the Upload mode.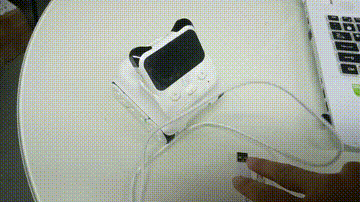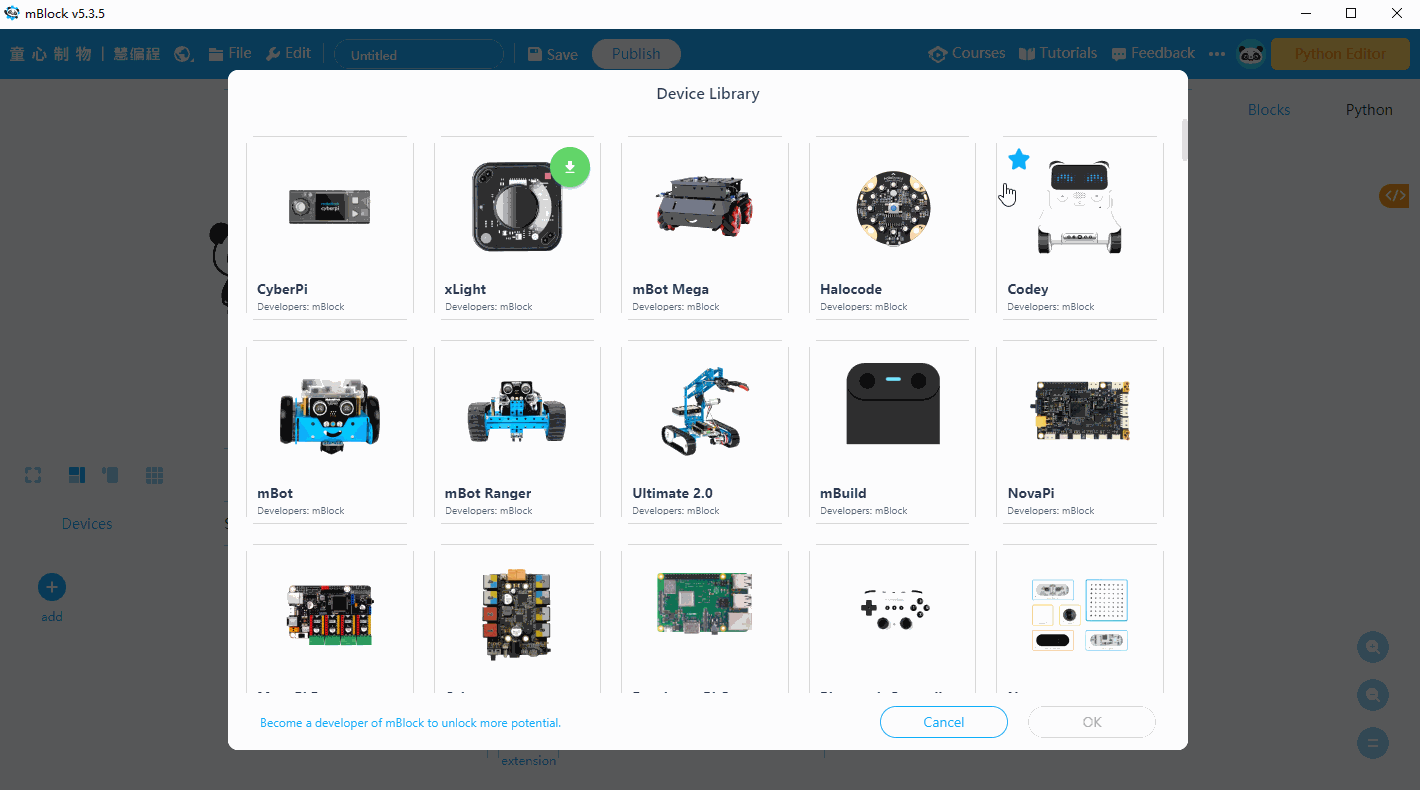 Drag and drop the when button ( ) is pressed block from Events blocks and drag and drop the smile block from Emotion blocks to the scripts area, and click Upload.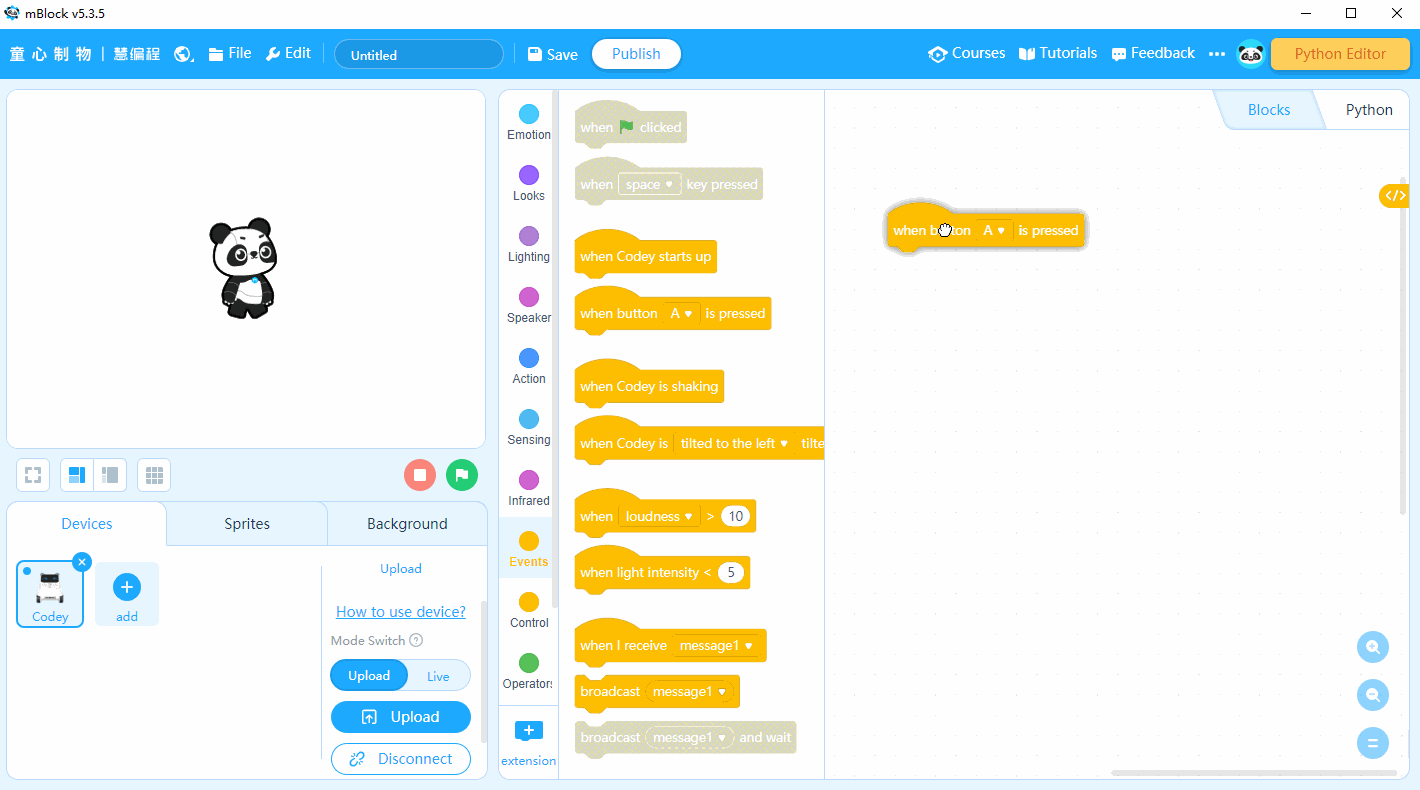 Try to make Codey Rocky express other emotions.