Make the Robotic Bartender move the glass to the specified position after pouring drinks.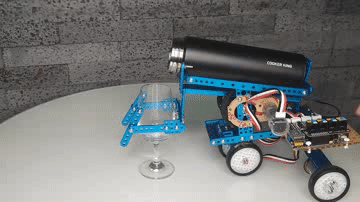 Mechanical parts and electronic modules of Robotic Bartender

USB cable (Type-B) x 1

Computer with network access x 1
Follow the building steps to build a Robotic Bartender. Install the MegaPi encoder/DC motor drivers on MegaPi, connect the motors to the motor ports on MegaPi by using the motor cables, connect MegaPi to the computer by using the USB cable, open mBlock 5 (PC client or web version), click +add, select Ultimate 2.0 from the Device Library, click Connect, and select the Upload mode.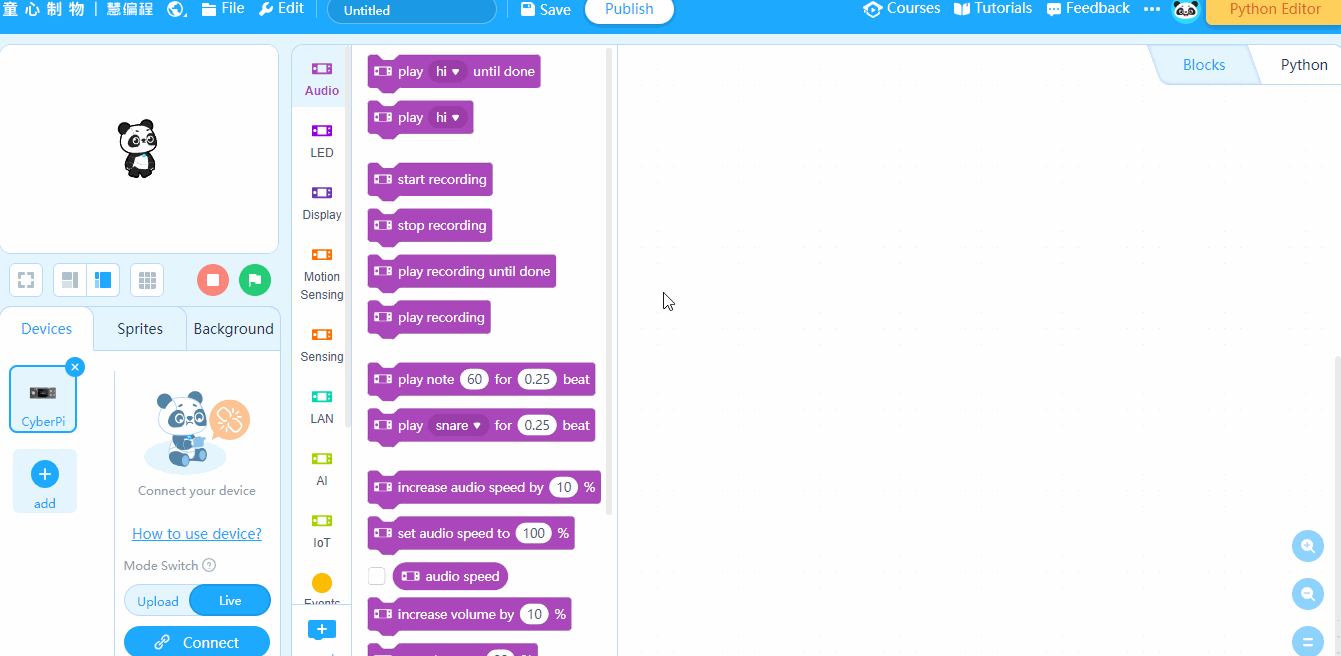 Make the Robotic Bartender move the glass with drinks forward to the specified position by controlling the movements of the Robotic Bartender and the rotation of the motors.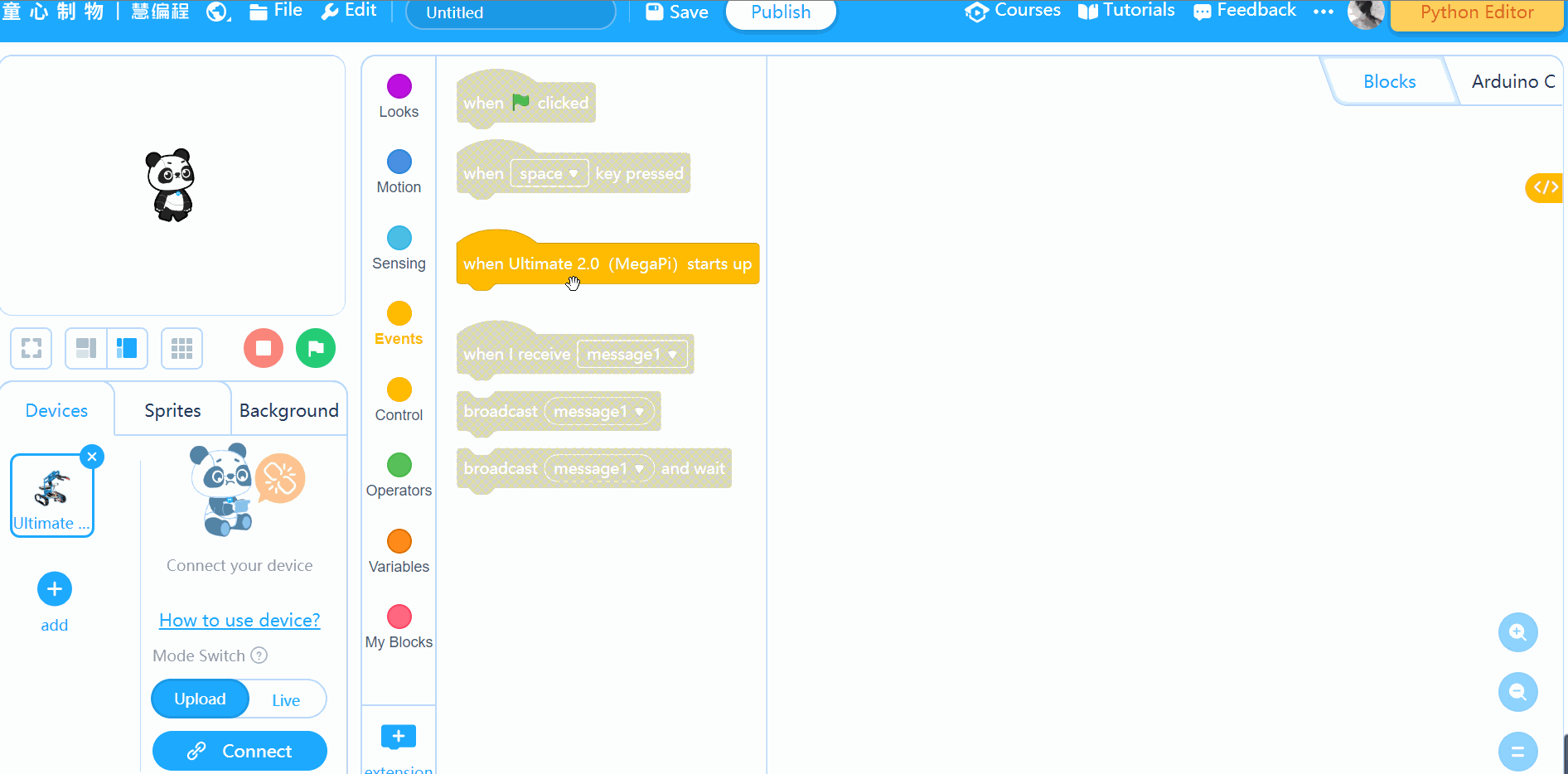 Try to adjust the route the Robotic Bartender moves along.