Case 5 - Control of Encoder Motor Shaft Rotation
After you compile the program, the shaft of the encoder motor rotates at 50% power.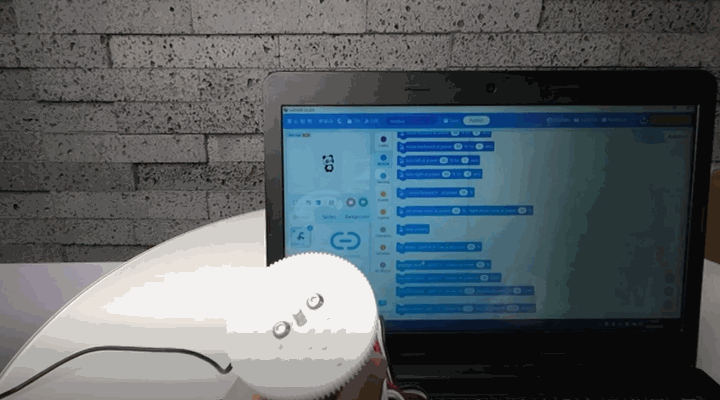 MegaPi x 1

Battery holder x 1

MegaPi encoder/DC motor driver x 1

MegaPi RJ25 adapter x 1

RJ25 cable x 1

Photoelectric encoder motor 25mm x 1

Plastic wheel 90T x 1

Shaft connector 4mm x 1

Grub screw x 2

Encoder motor cable 25mm x 1

USB cable (Type-B) x 1

Computer with network access x 1
Install the MegaPi RJ25 adapter on MegaPi, connect the encoder motor to MegaPi by using the RJ25 cable, connect the battery holder to MegaPi, connect MegaPi to the computer by using the USB cable, open mBlock 5 (PC client, web version, or mobile app), click +add, select Ultimate 2.0 from Device Library, click Connect, and select the Live mode.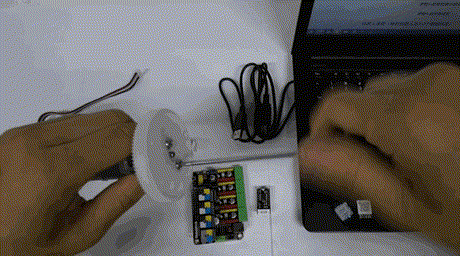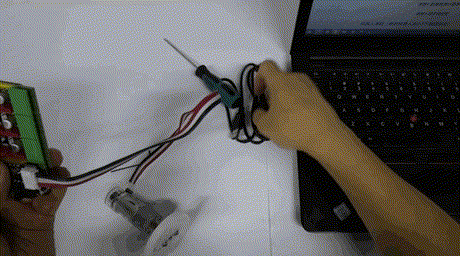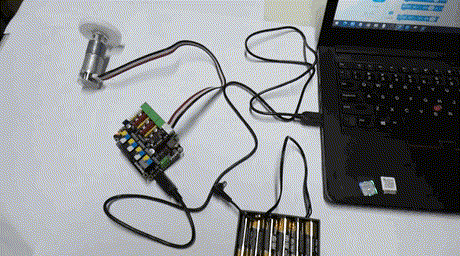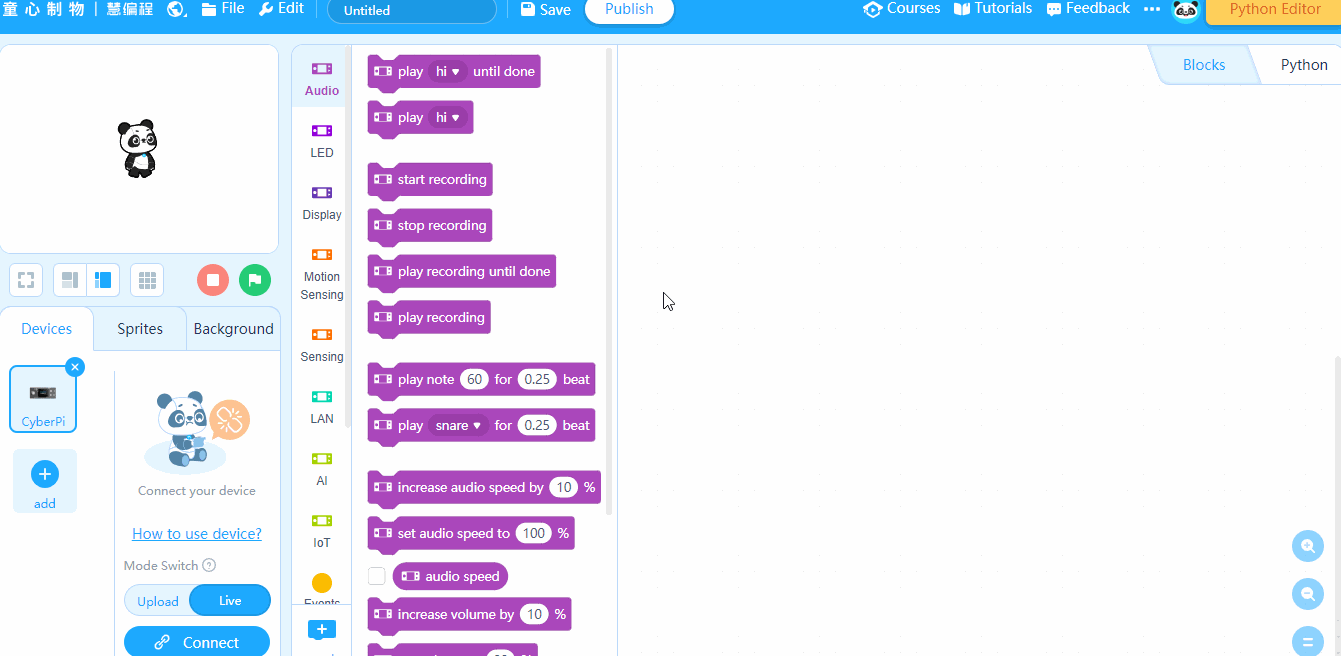 Update the firmware of Ultimate.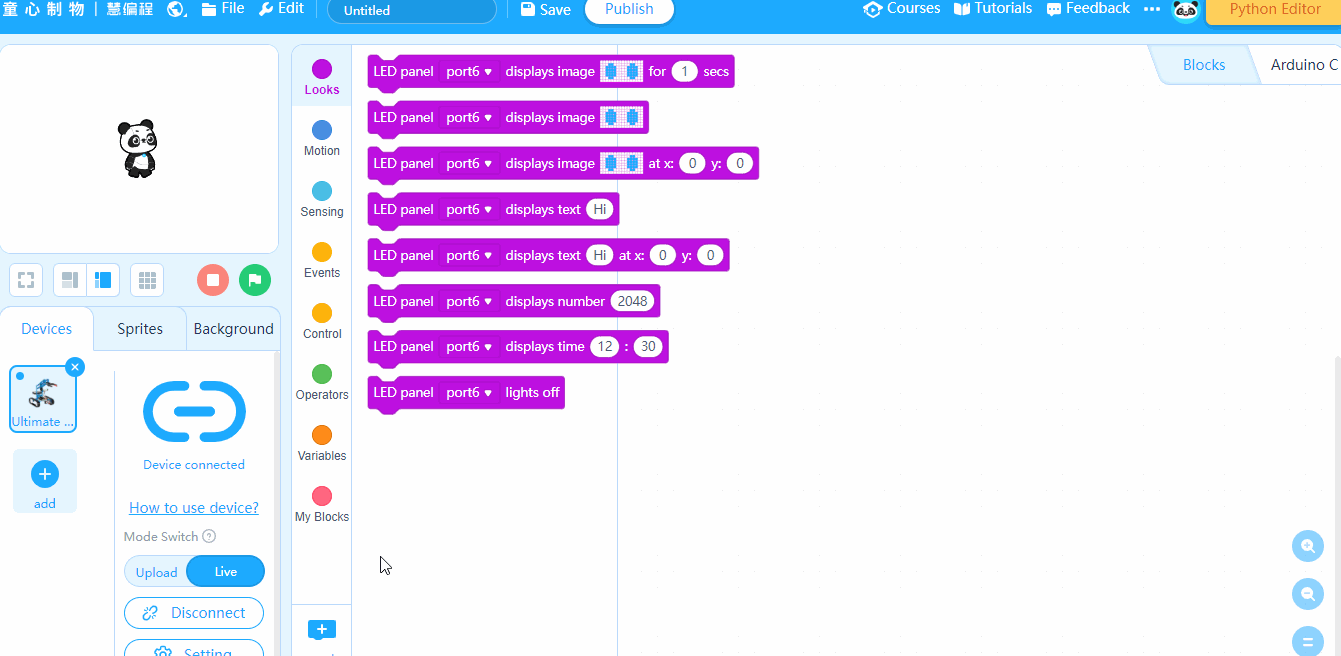 Drag and drop the encoder motor port 1 rotates at power 50% block to the Scripts area, change port 1 to port 4, and then click the block.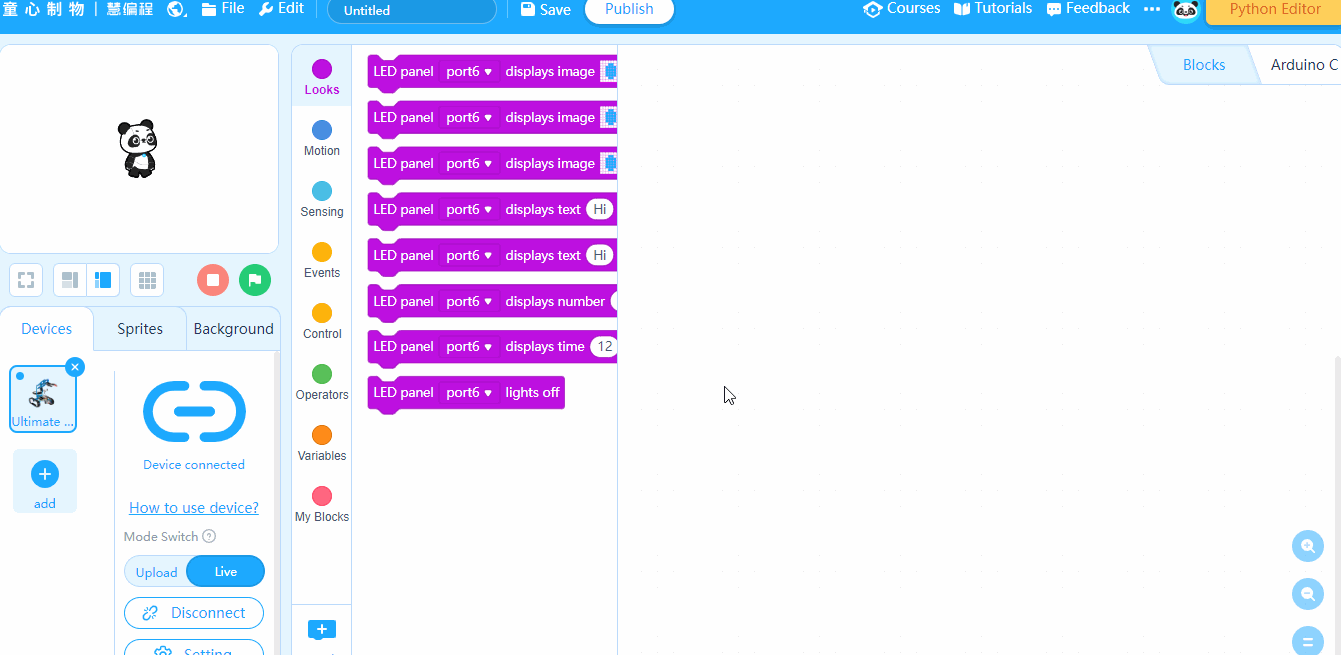 Try to write a program to make the shaft of the encoder motor rotate 360 degrees.