After you upload the program, toggle the joystick up and down to set the distance that mBot Neo moves forward, and then press button A to start mBot Neo.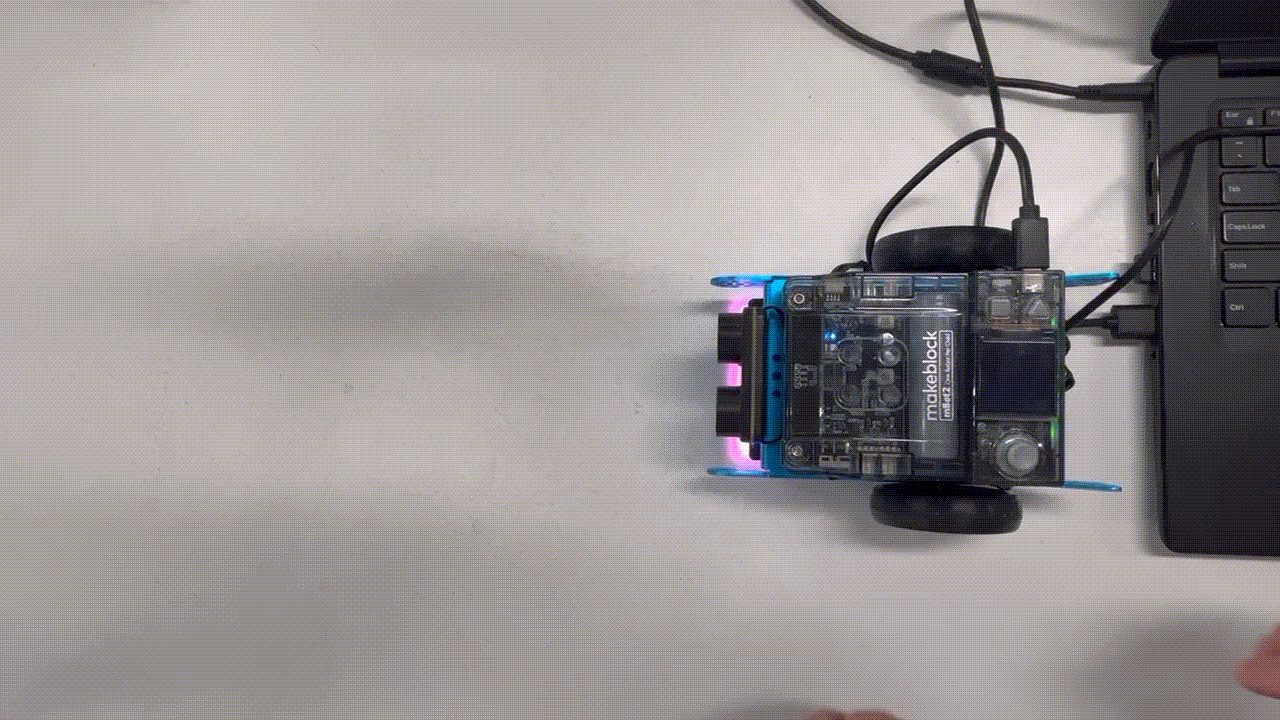 Assembled mBot Neo x 1

USB cable (Type-C) x 1

Computer with network access x 1
Assemble mBot Neo, connect CyberPi to the computer by using the cable, open mBlock 5 (PC client or web version), connect CyberPi, and select the Upload mode.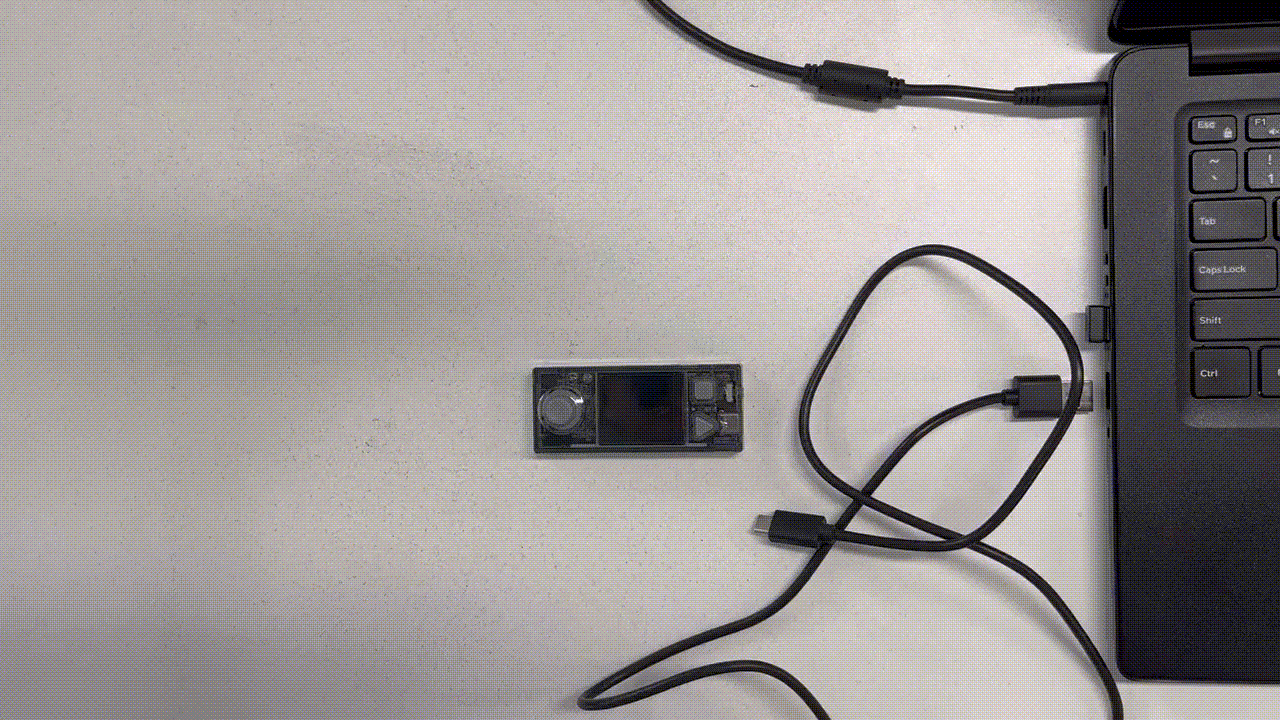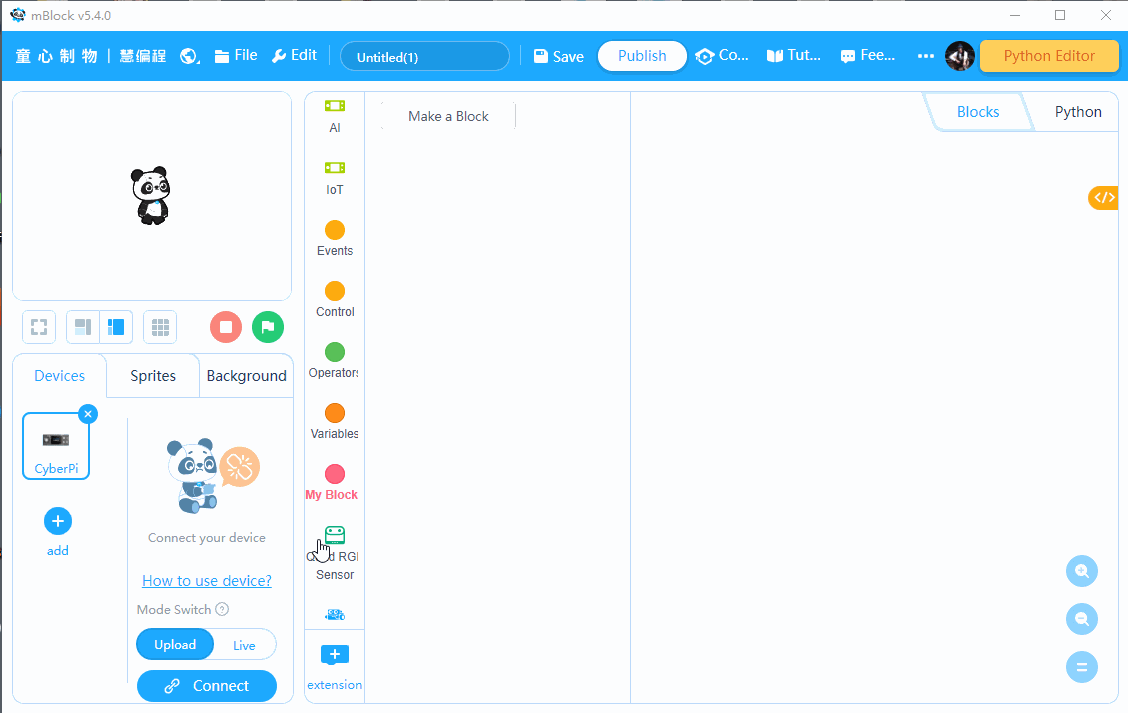 Add mBot2 shield from the Extension center, and then program with the blocks added.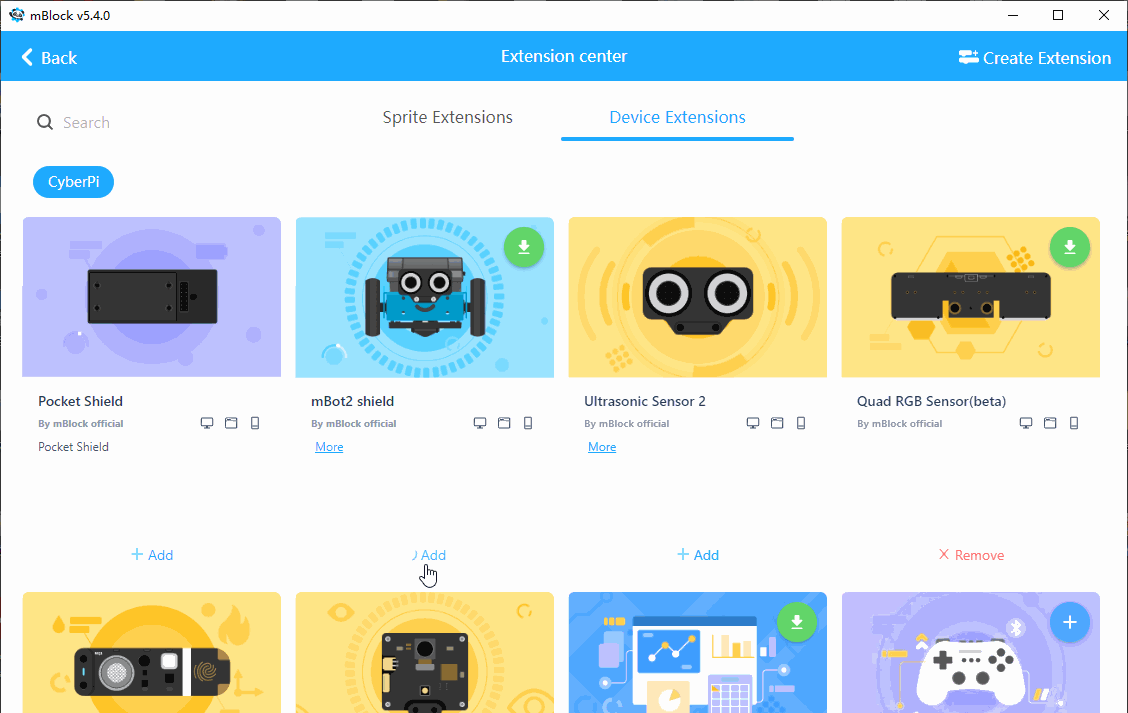 You can measure the distance with a ruler to see whether the distance that the robot moves forward is the same as that you set.