After you upload the program, the screen displays the loudness detected by the microphone in real time.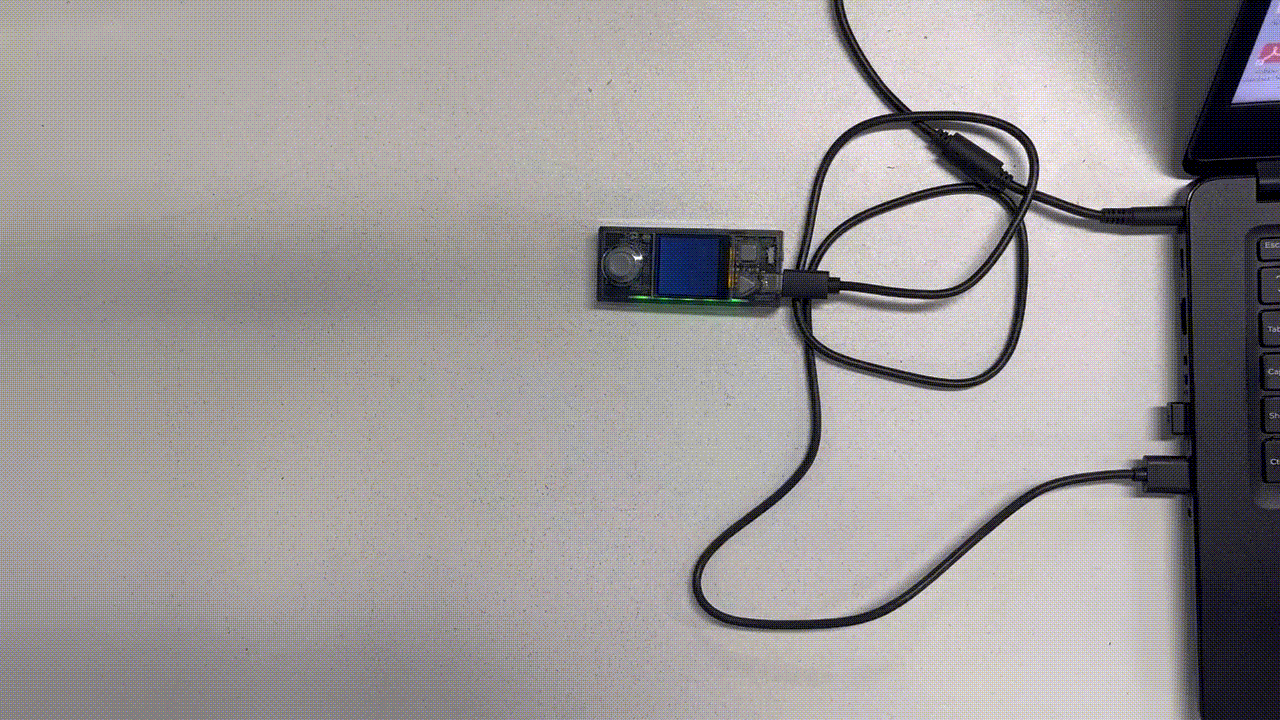 CyberPi x 1

USB cable (Type-C) x 1

Computer with network access x 1
Connect CyberPi to the computer by using the cable, open mBlock 5 (PC client or web version), connect CyberPi, and select the Upload mode.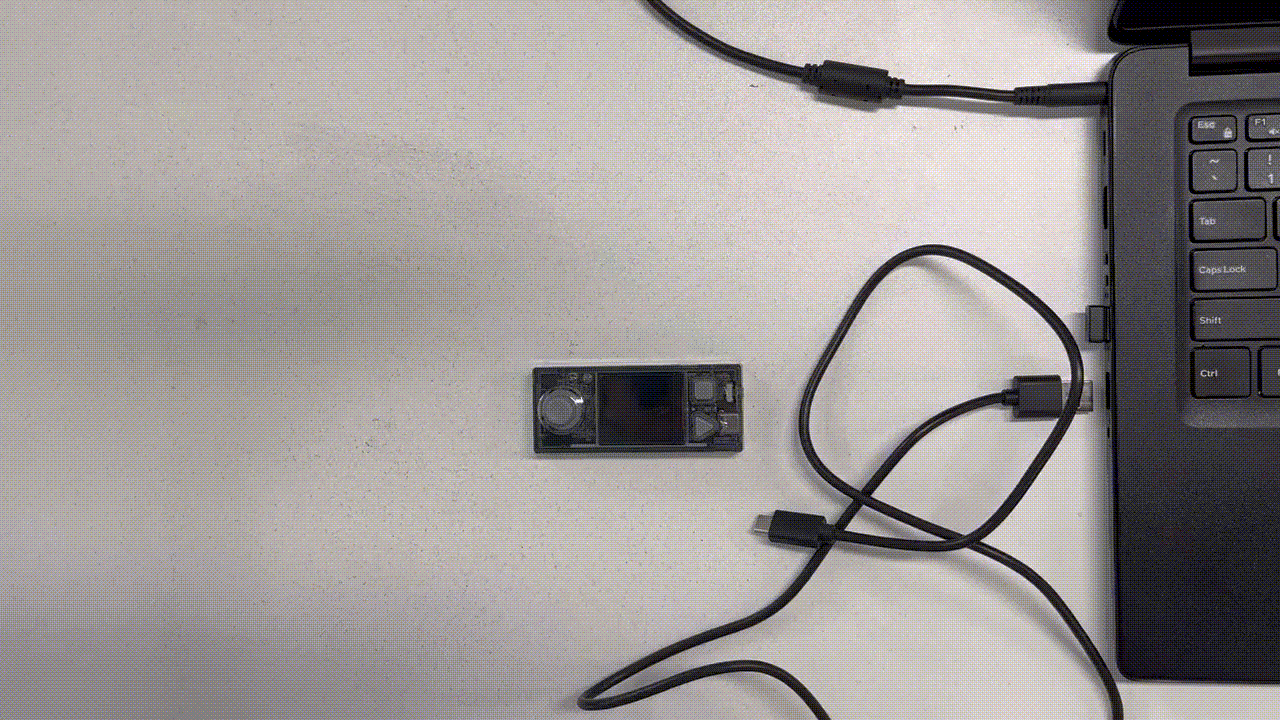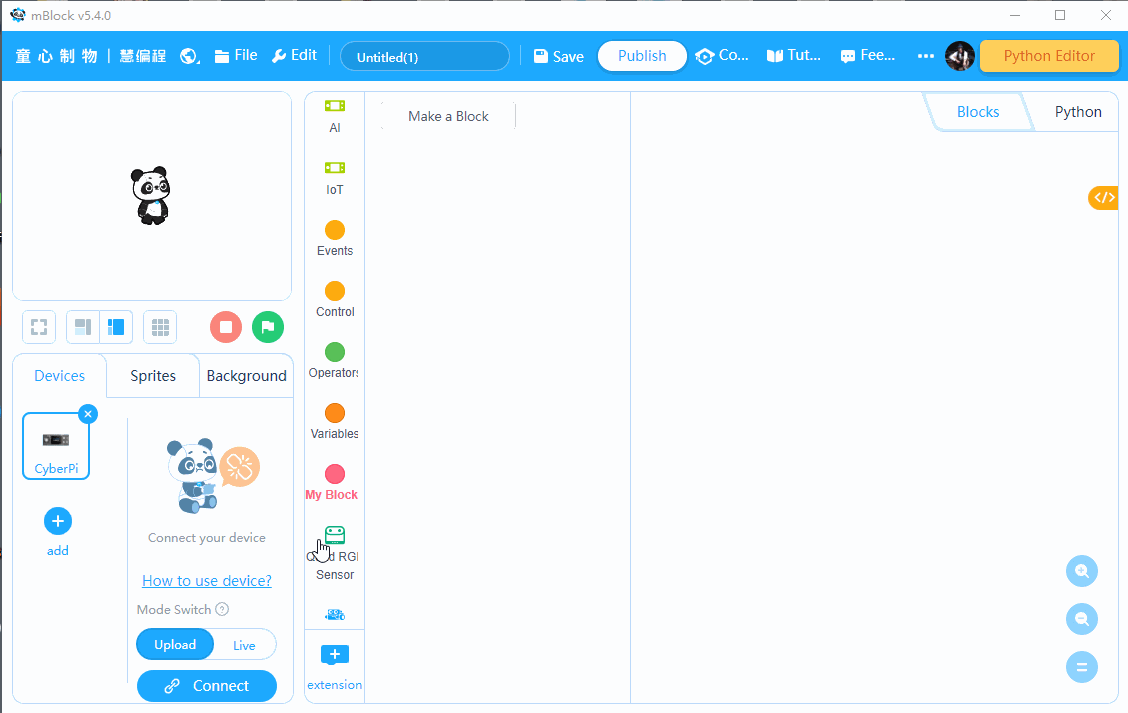 CyberPi detects the ambient loudness and displays the value on the screen in real time.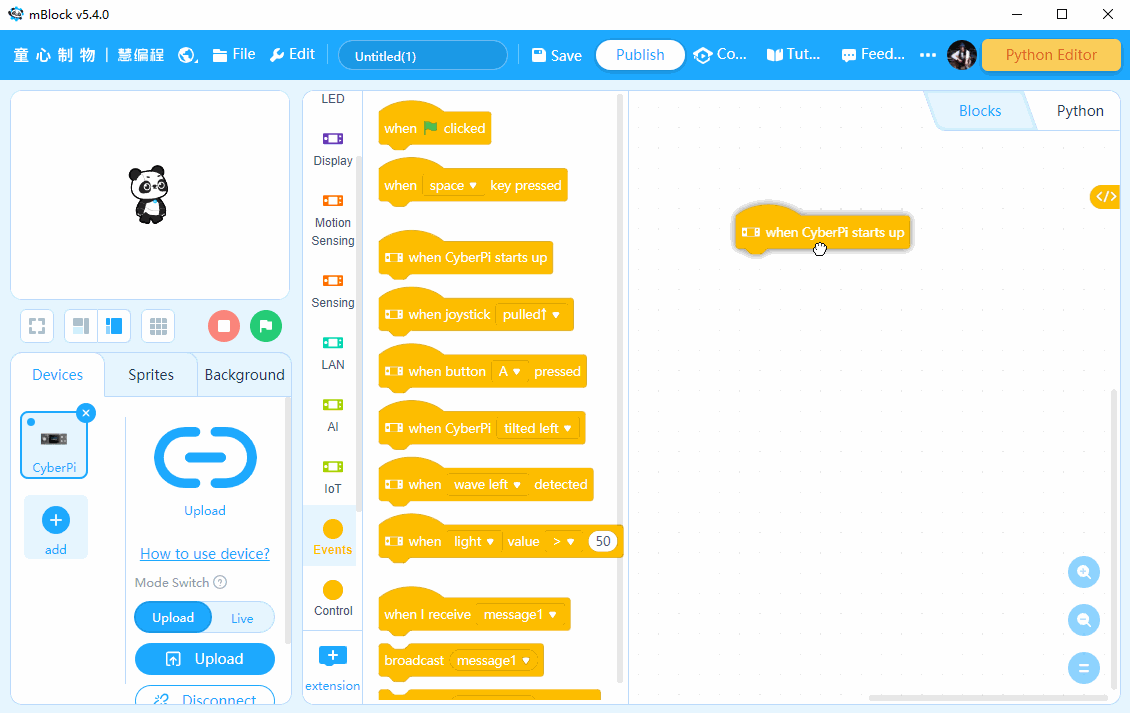 Try to make sounds by using different objects and see which one is the loudest.