Step 1: Click https://nextmaker.mblock.cc/.
Step 2: Sign up and log in with your account.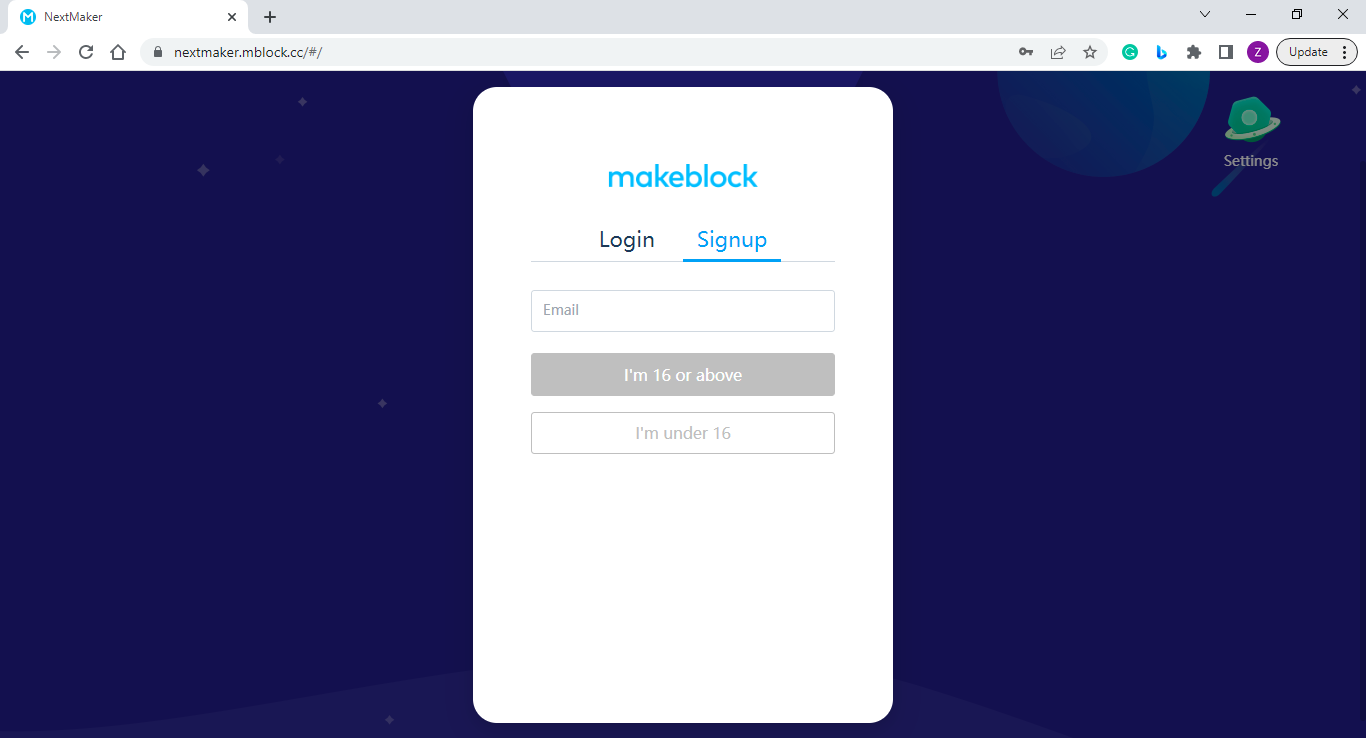 Step 3: Get mLink ready.
Download: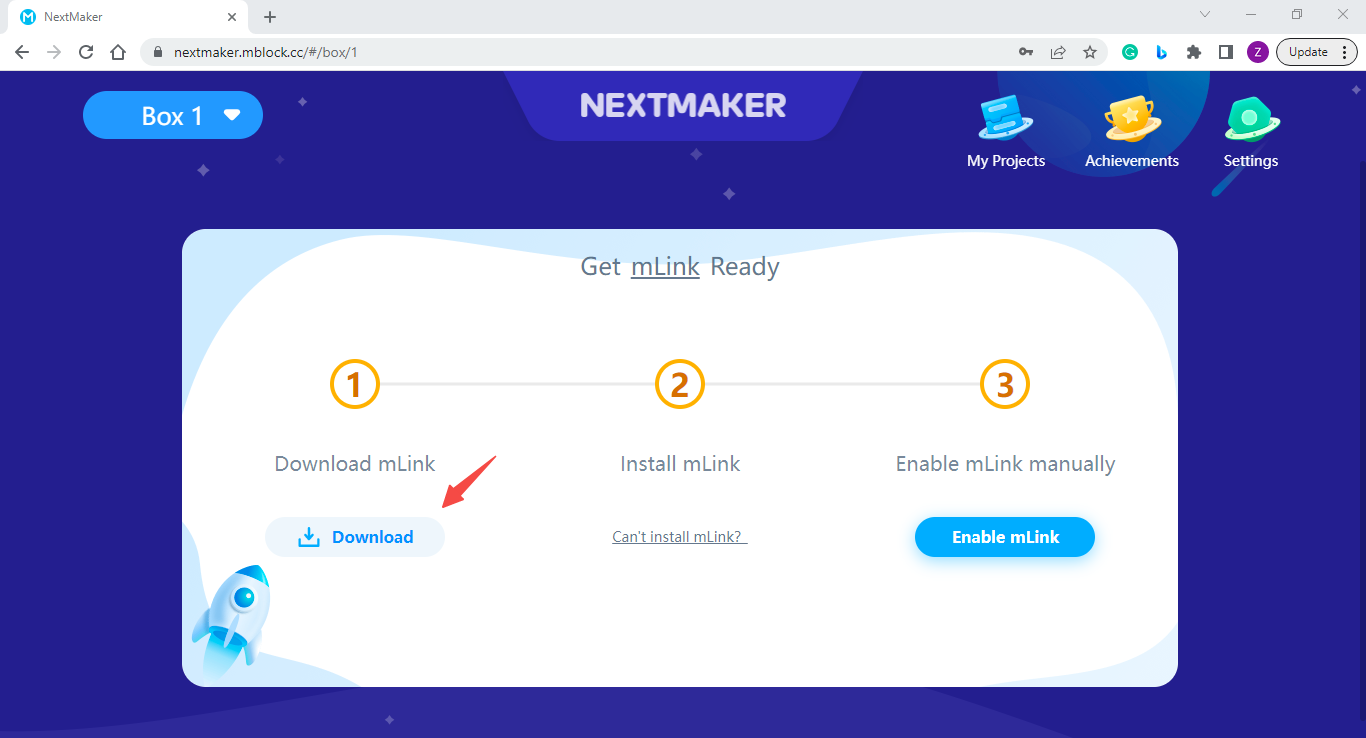 Install mLink and the device driver: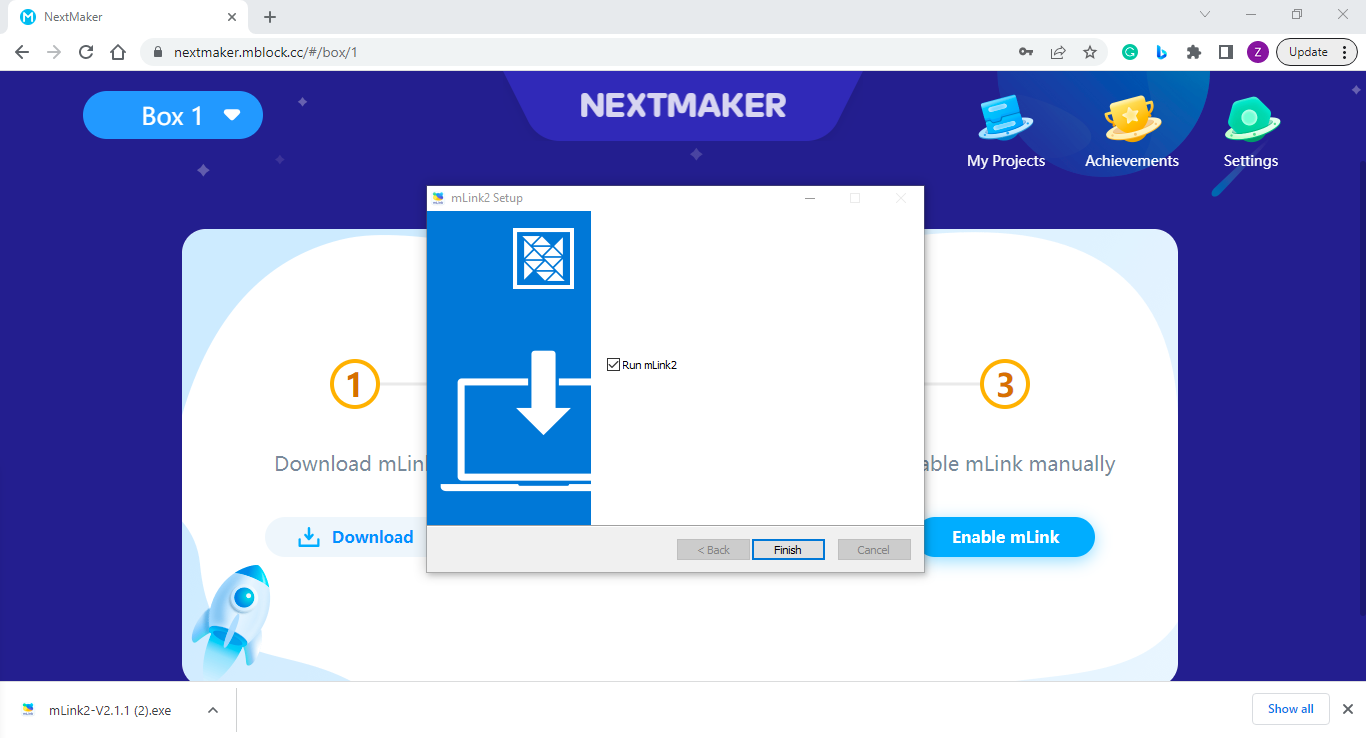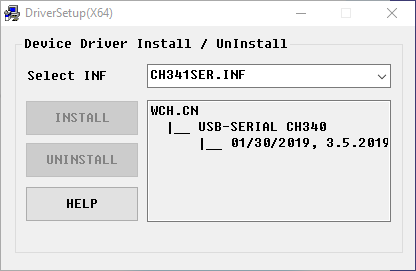 mLink installed.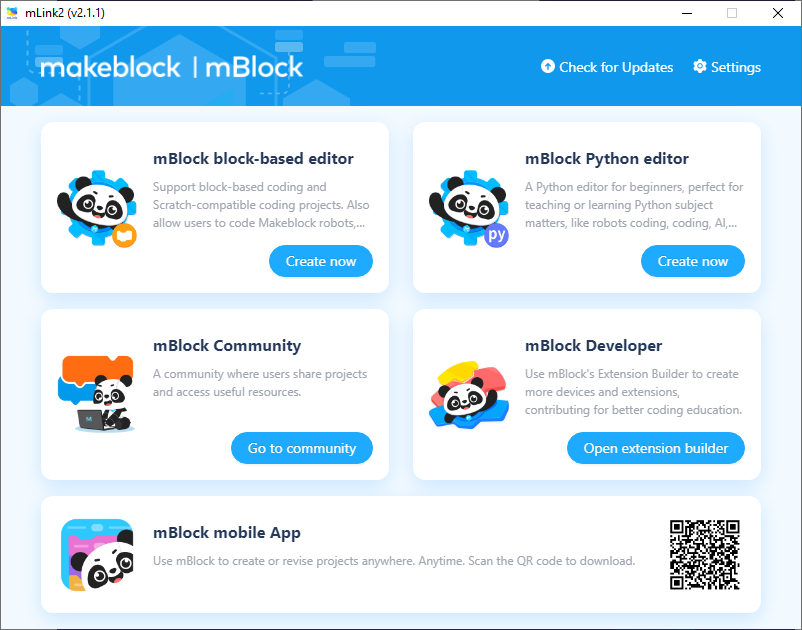 Device driver installed.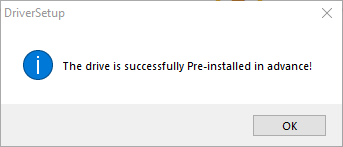 Enable mLink: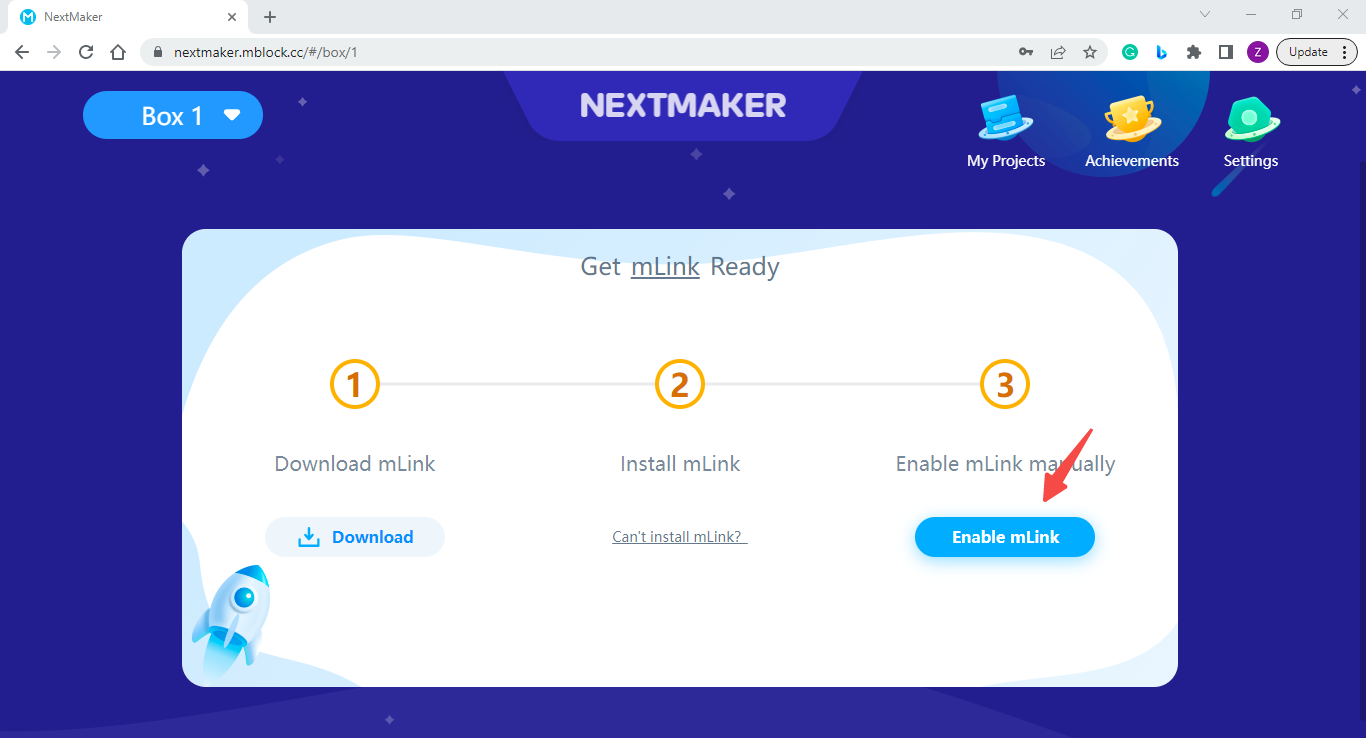 Now, you are on the Box 1 Preview page.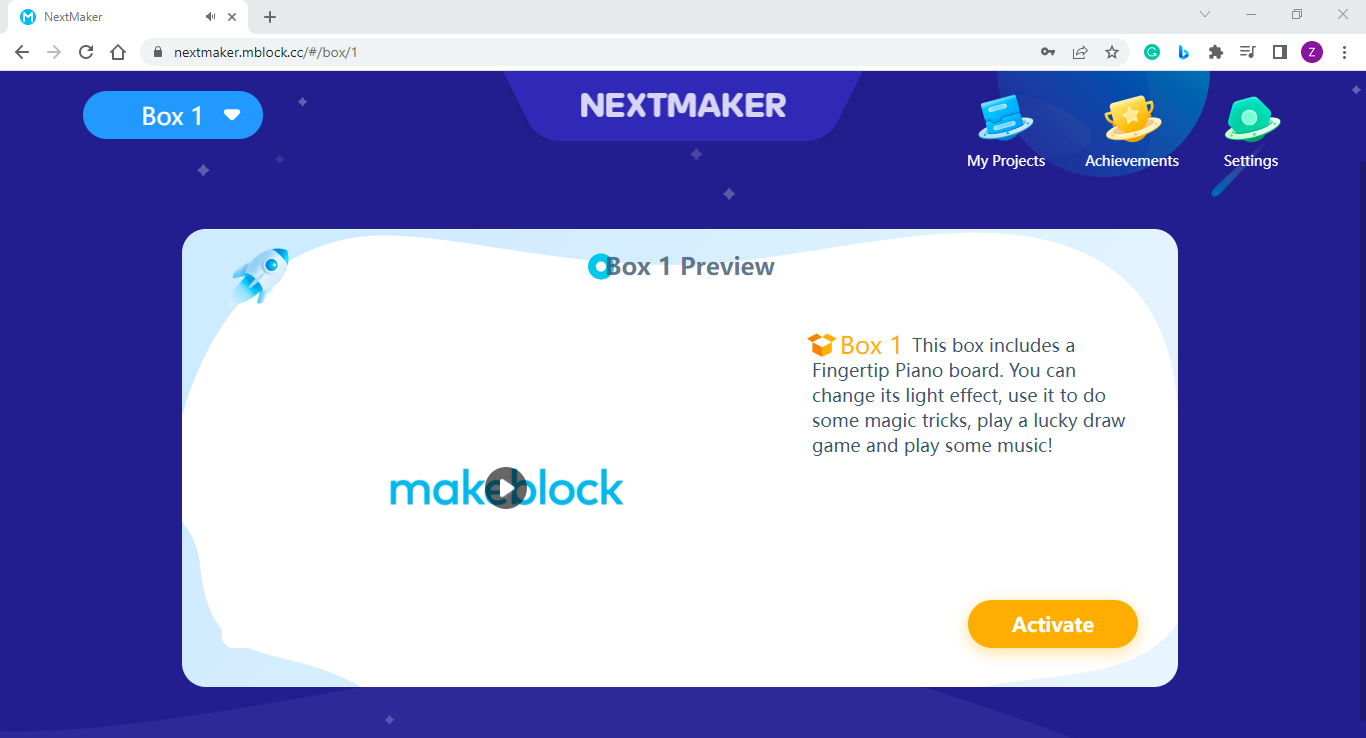 Click Activate, enter the activation code for Box 1 (which you may find on a card inside the box) and click Submit to continue.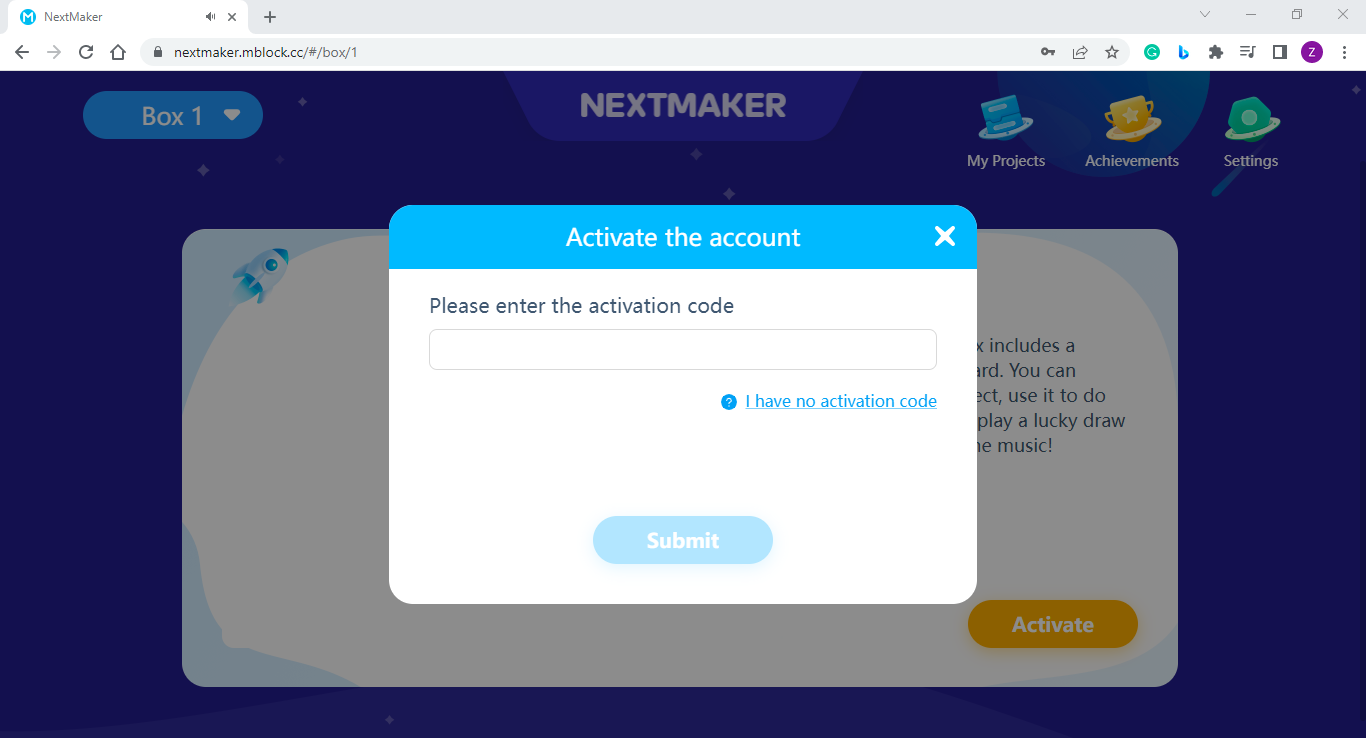 Click Learn to begin Lesson 1.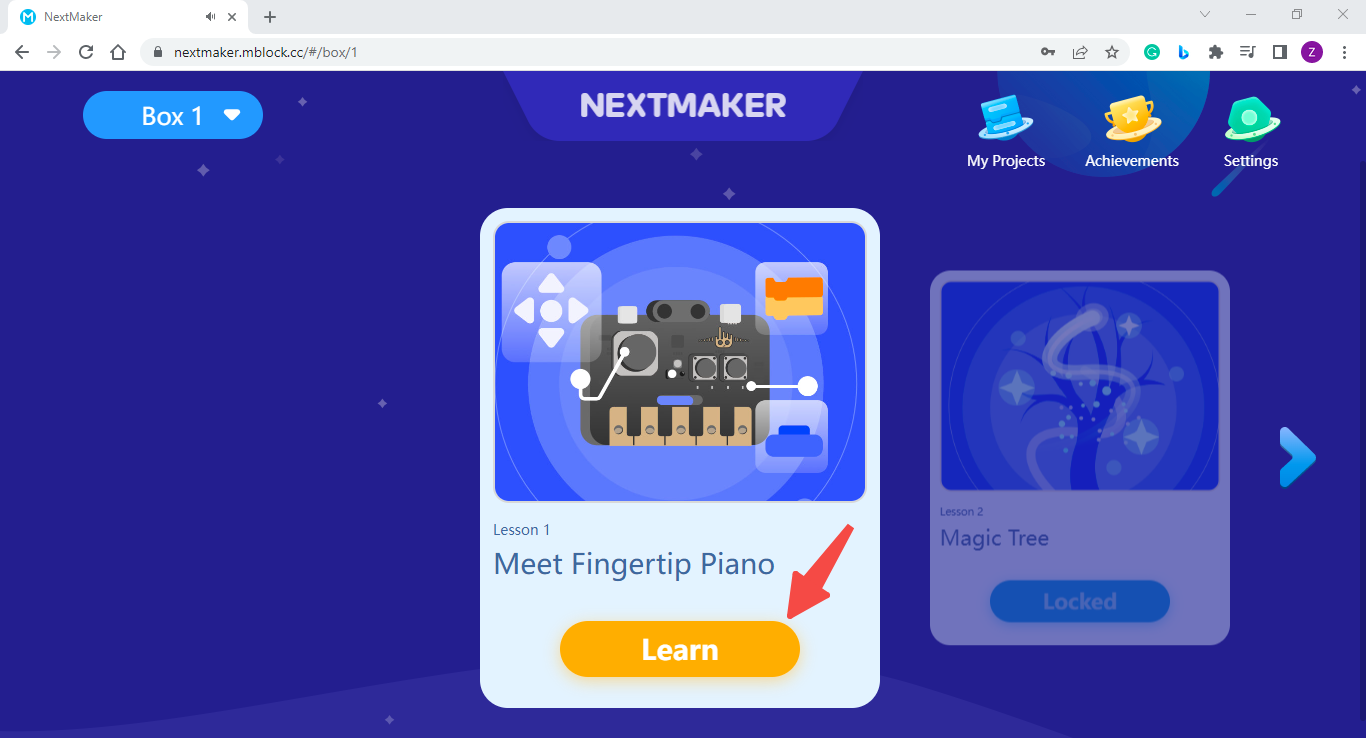 Once you are in, you may follow the steps and instructions on the page to finish the project.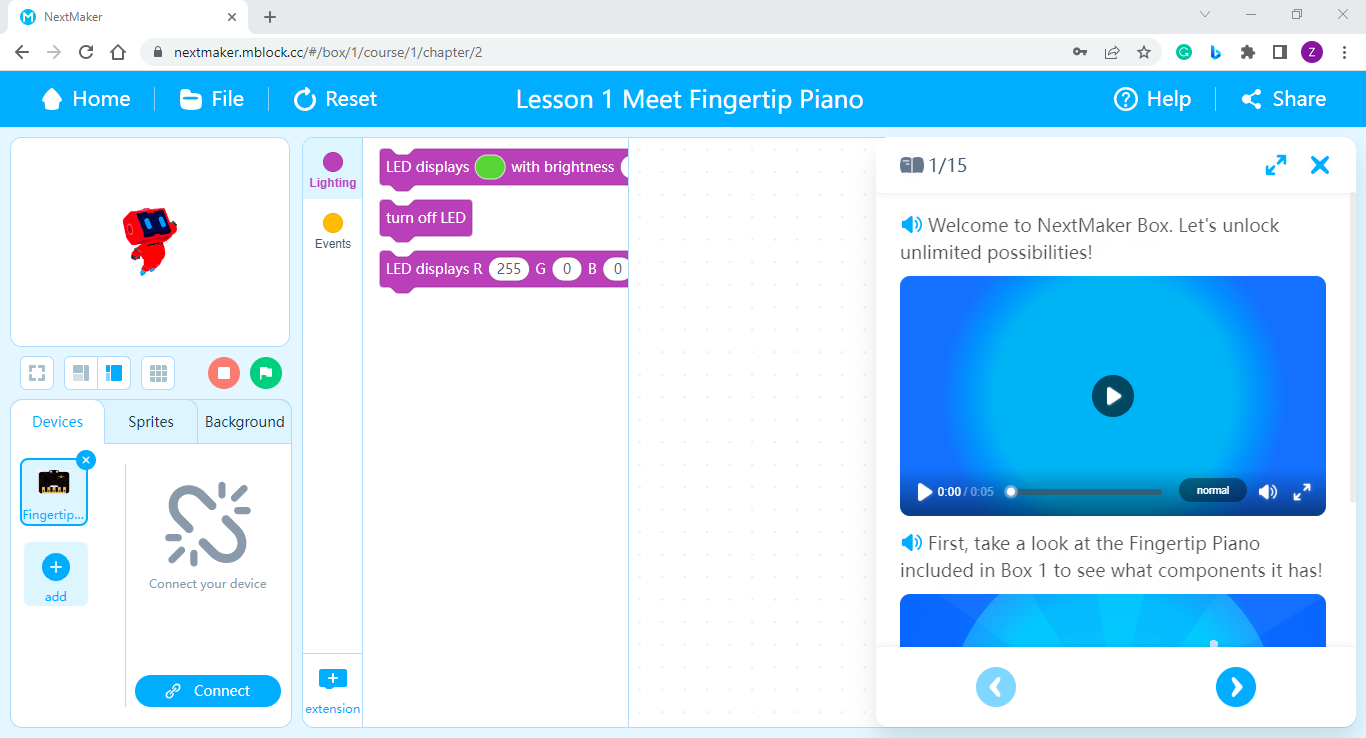 Note: The lessons have to be fulfilled in sequence.
You may switch from Box 1 to Box 12 by clicking on the drop-down menu in the upper left corner.