1. Download and install mBlock on your computer.

2. Open mBlock 5 and add xLight.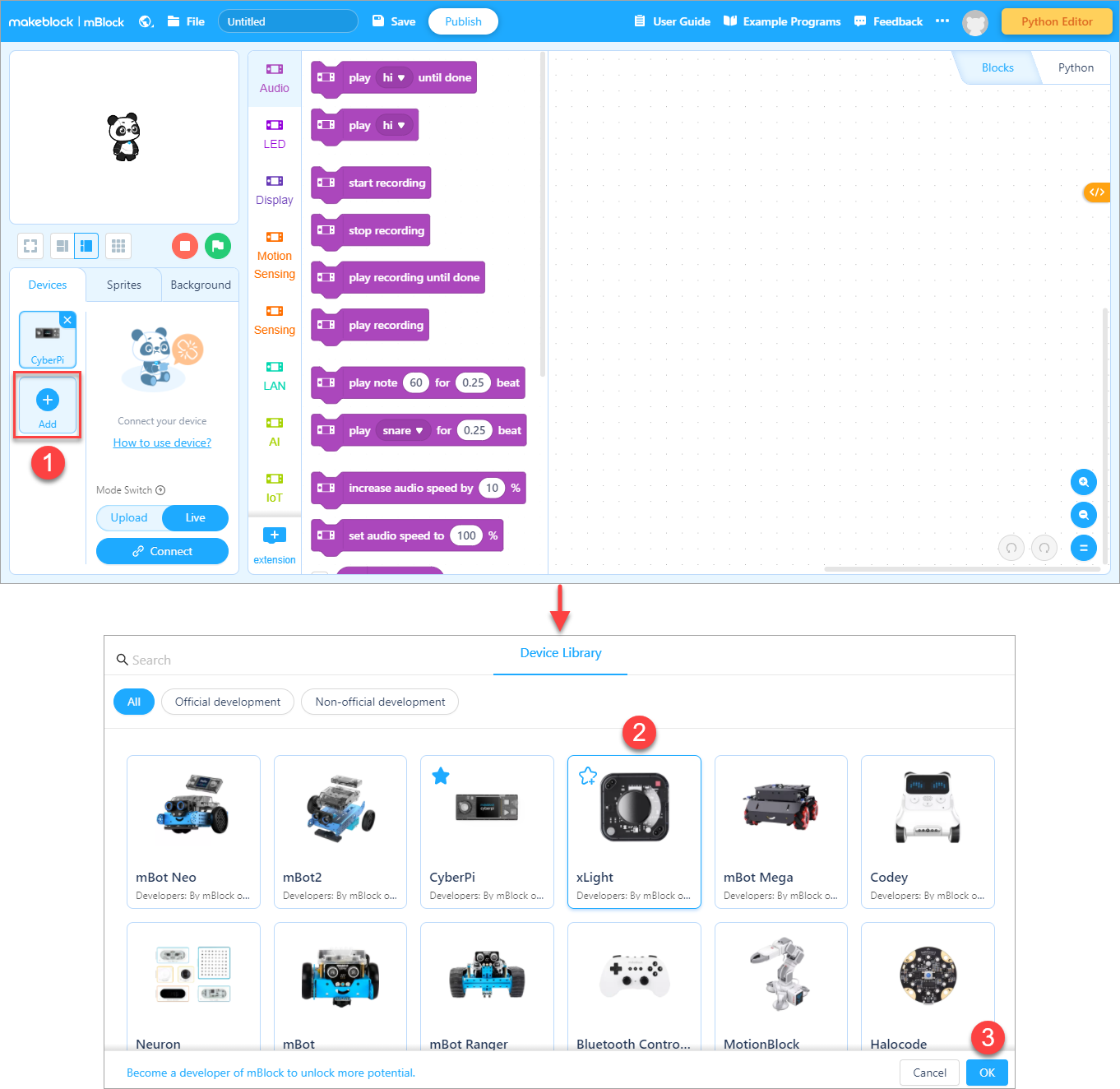 3. Connect xLight and update the firmware.
(1) Use a USB cable to connect xLight to your computer, and then click Connect on mBlock 5.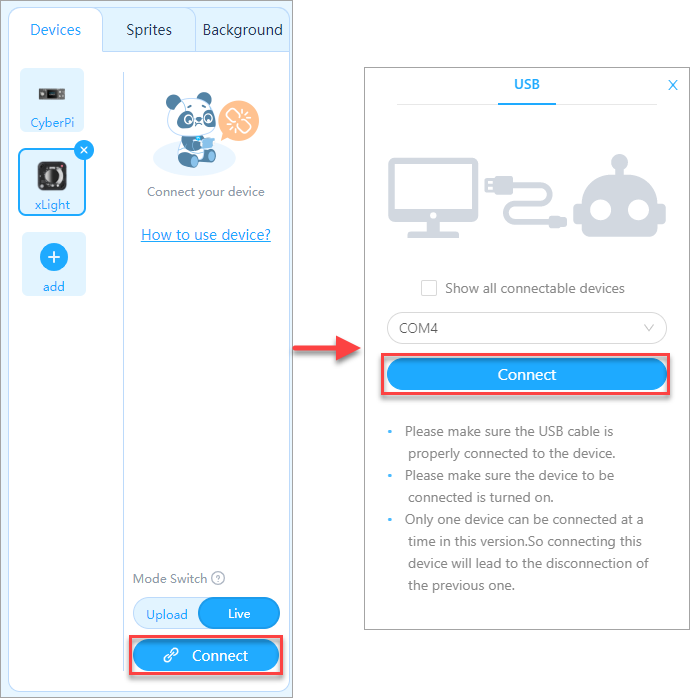 (2) Click Update if you are prompted to update the firmware, and then click Firmware Update.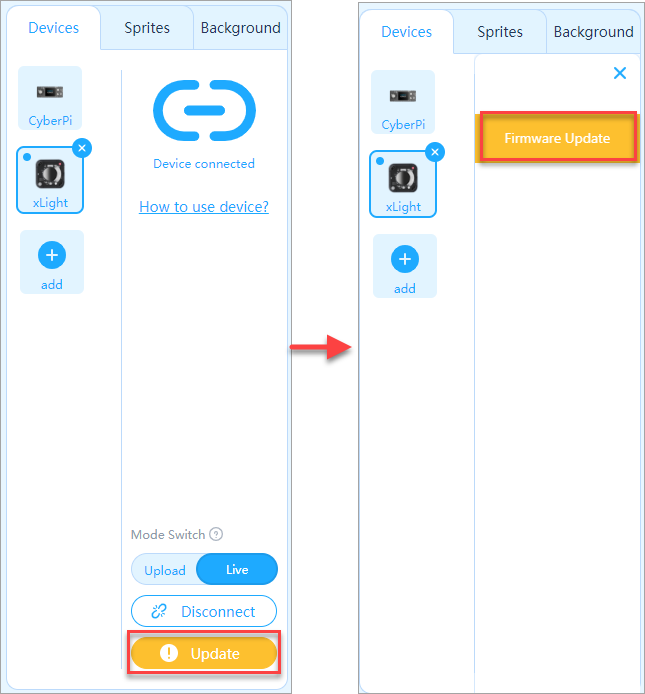 (4) Select a firmware version, click Updates, and wait for the update to complete.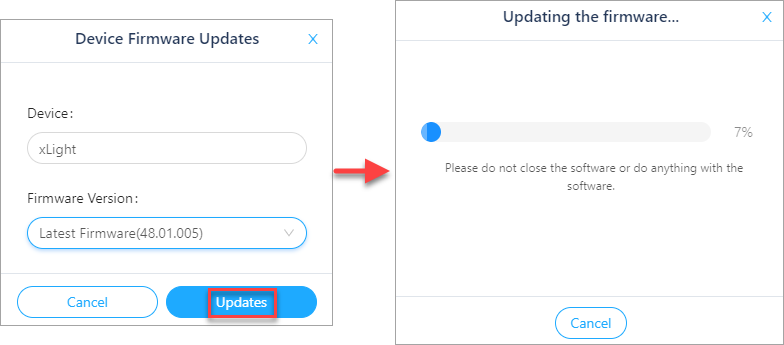 (5) Click OK when the update is complete.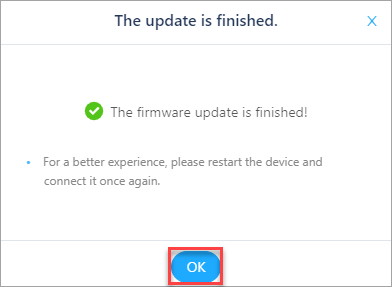 Now you can start to use xLight!