1. What can we do to verify if the Me Auriga hardware is normal while we encountering firmware update failure.
Try restart the robot, replug the USB cable and update the firmware again, do not move the robot while in firmware updating;
Download the Arduino IDE tools(link: https://download.makeblock.com/arduino-1.6.5-r5-windows.zip) to test the Me Auriga mainboard:

using USB cable to connect the Ranger with PC
open IDE tool and click 'File'-->'Examples'-->'01.Basics'-->'Blink'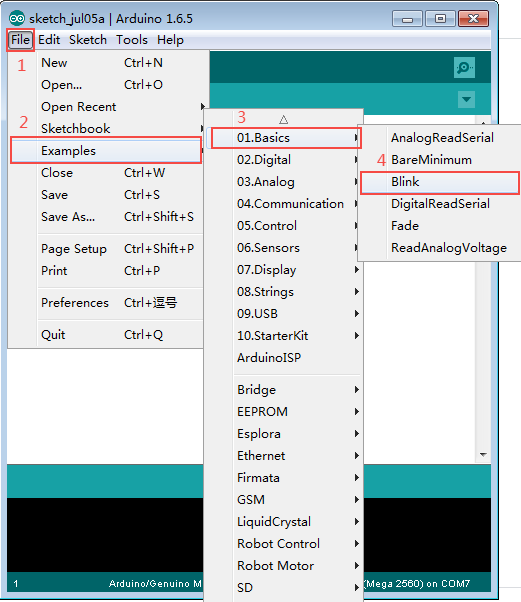 Select 'Tools'-->'Processor'-->'ATmega2560(Mega 2560)', and the USB port connecting with Me Auriga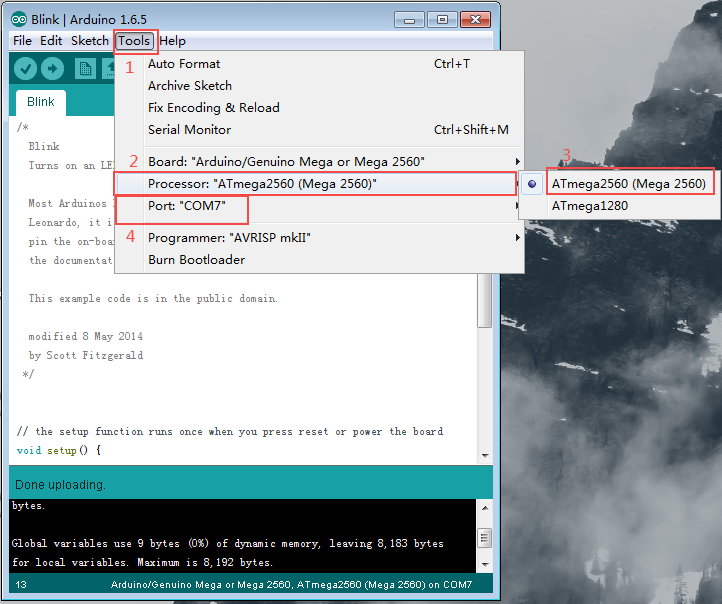 Click '→' and wait for the result, if there's 'content mismatch' error message, it means the bootloader of Me Auriga was missing.