Step 1: Switch on mBot Neo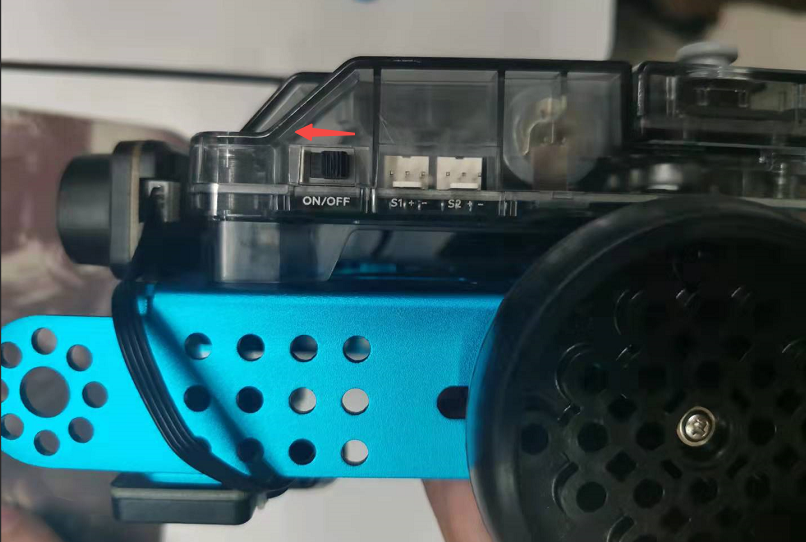 Step 2: Connect mBot Neo to the mBlock 5 (e.g. PC client)
(1) Use the original USB cable to connect mBot Neo to your PC, and power on mBot Neo.

(2) Launch mBlock 5 by double-clicking the mBlock 5 icon on your PC desktop.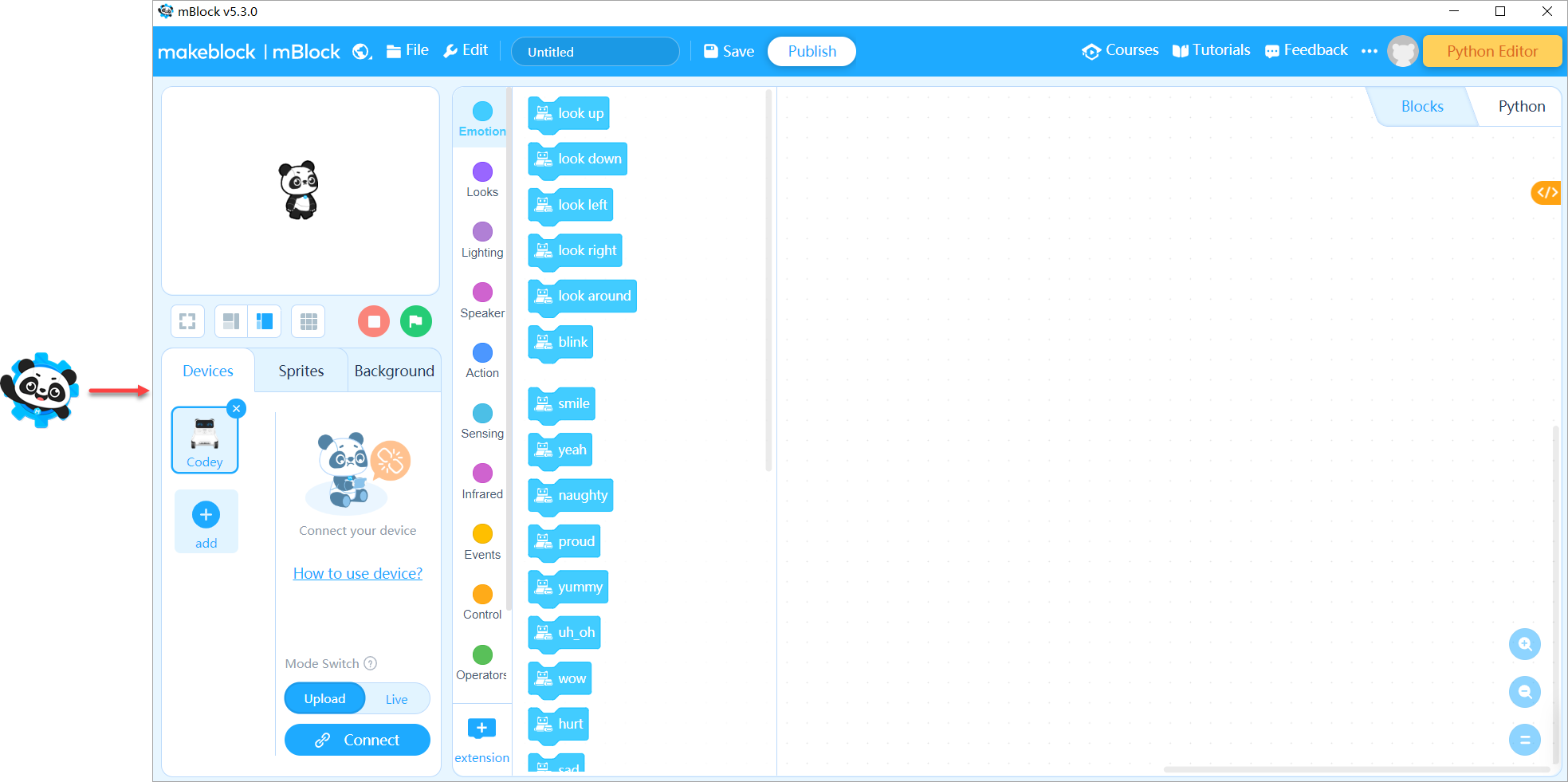 (3) Select CyberPi from the Device Library as the device.
On the Devices tab, click + add, select CyberPi, and click OK.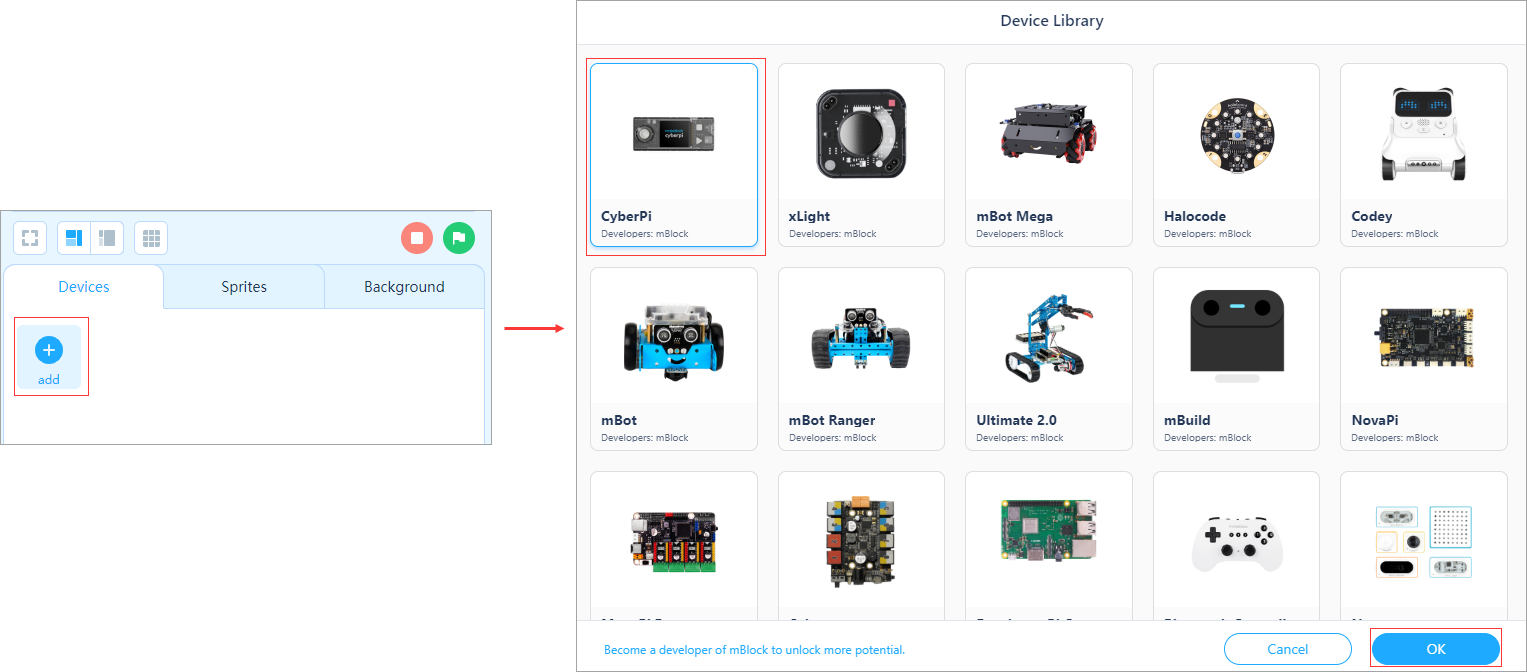 (4) Click Connect to connect CyberPi to mBlock 5.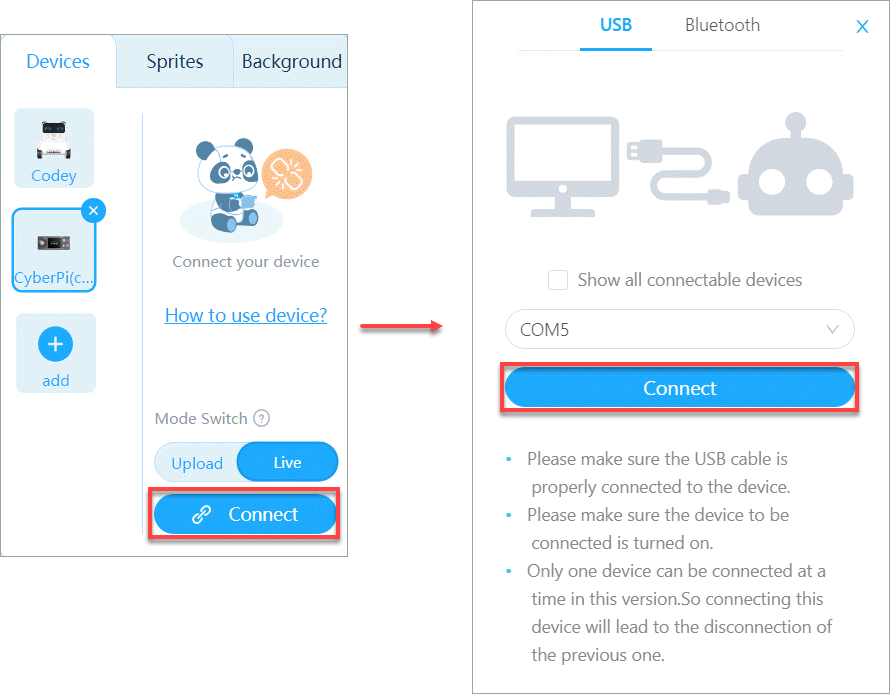 A message is displayed after CyberPi is connected, indicating that the connection is successful.

Step 3: Click "Setting", and then click "Firmware Update"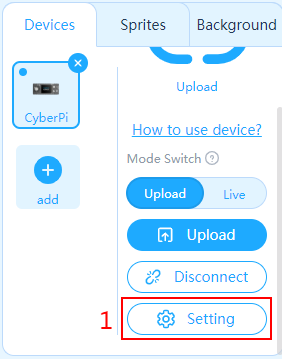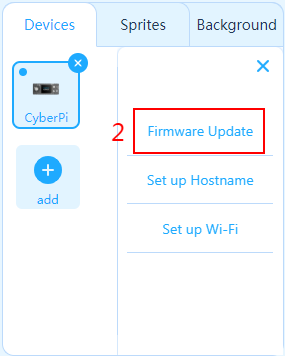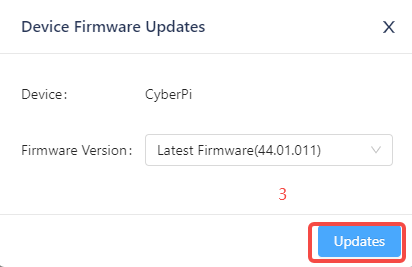 Step 4: Wait for the firmware update to complete
It takes about 3–5 mins for a successful firmware update.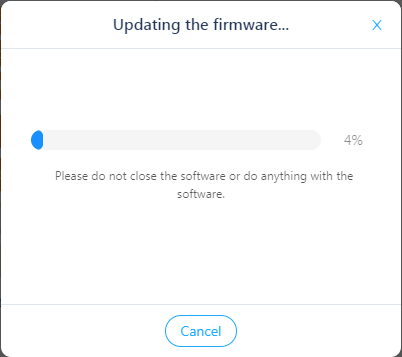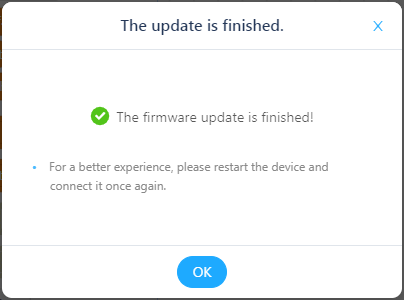 Note: Do not disconnect the USB cable or unplug CyberPi from the mBot2 shield during the process in case of hardware failure.