1. The CyberPi does not light up screen or show flashing screen when power is on.
Either using USB power supply or handheld expansion board power supply, the CyberPi still show abnormal, you can try to update the firmware with mBlock software(Refer to Firmware Update for mBot Neo)
---
2. How to deal with the problem of insufficient power supply to CyberPi?
The normal state of the blue light after power on is: after turning on the switch, the blue light will only blink 2~3 times, and then it will be in a constant light state (please refer to the motion picture below).
when the power supply is abnormal, the blue light will keep blinking.
In this situation, please follow steps below for trouble shooting:
Step1: Connect CyberPi & expension Board, turn on the mBot Neo ;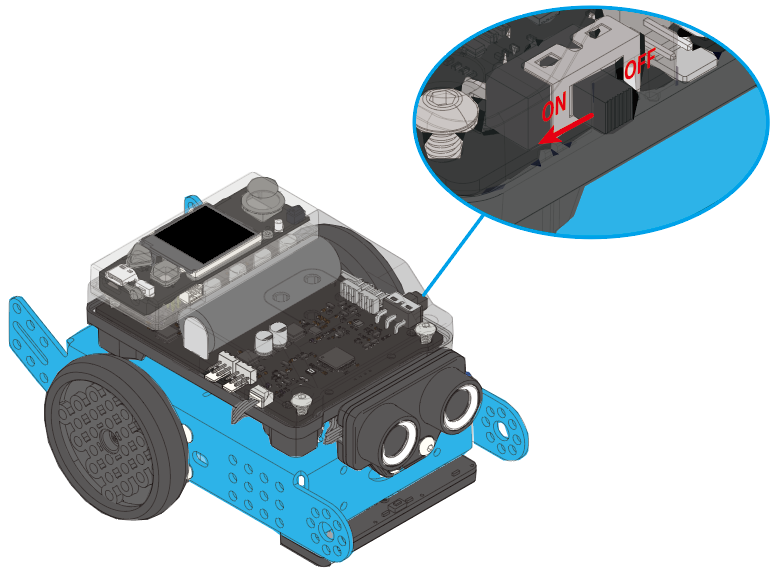 Step2: Connect CyberPi with mBlcok 5, refer to Connect mBot Neo with mBlock 5 ;
Step3: Click 'Setting', and then click 'Firmware Update'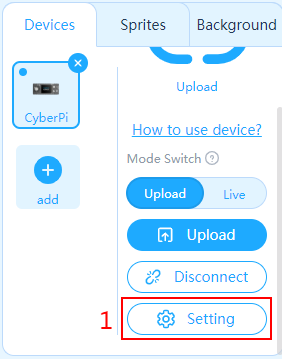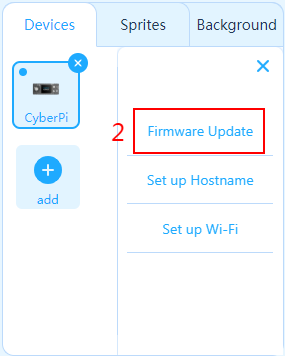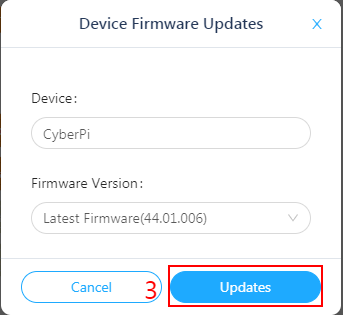 Step4: Wait for the firmware update to complete(it takes about 3~5mins), restart the mBot Neo, and check if the blue light status return to normal.