This guide applies to:
mBot2, mBot Neo, and CyberPi.
In a Nutshell
This is the second example for using the IOT programmng blocks:
Use IOT blocks to obtain internet info and display it on CyberPi's screen.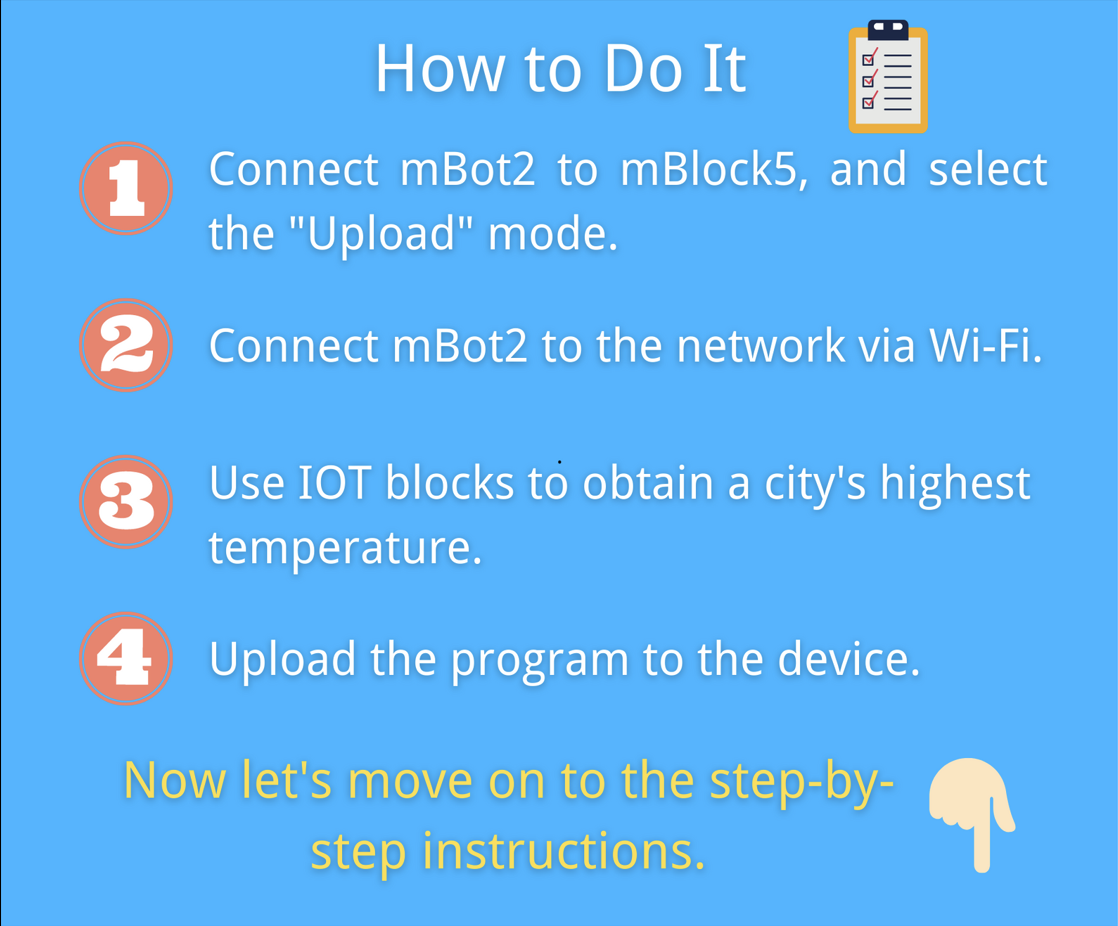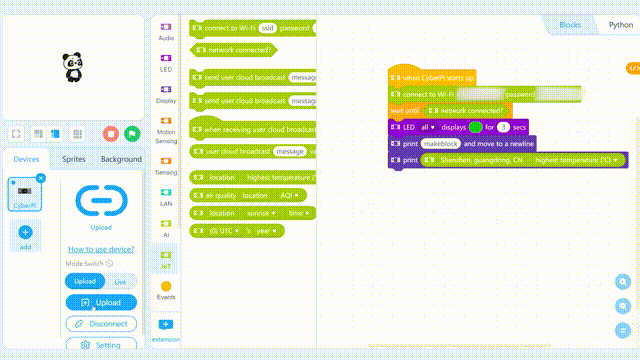 The case above edits the code on mBlock 5 PC version. You can also use other versions.
The case above connects mBot2 to the computer via the Bluetooth adapter.
Please log in to your mBlock 5 account before using IOT blocks.
Step by Step
1. Connect mBot2 to mBlock5 and switch to the 'Upload' mode.
For details, please see this guide: How to Connect mBot2 to mBlock 5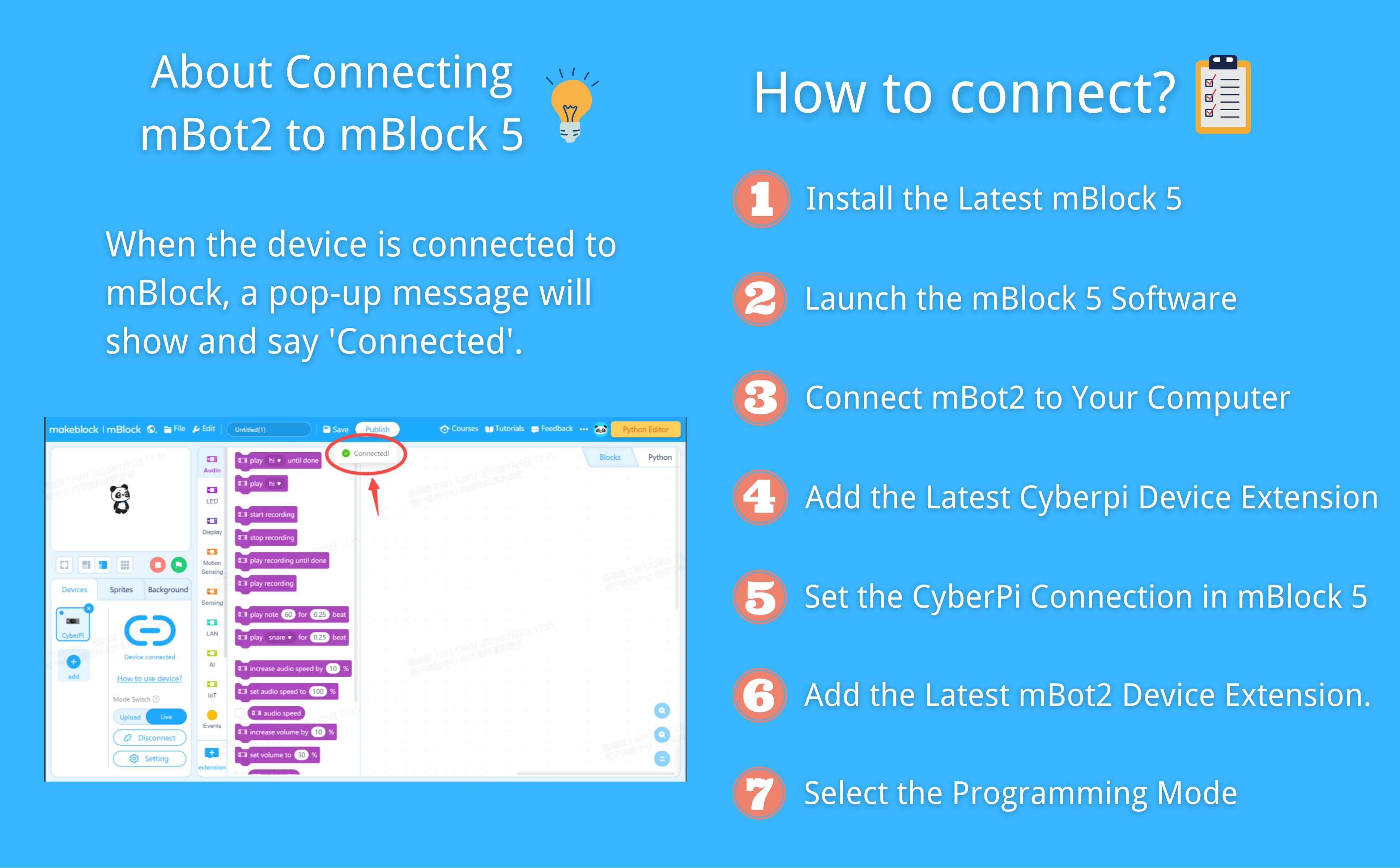 2. Connect mBot2 to the Network via Wi-Fi
Drag blocks to the editing area to connect the device to the network.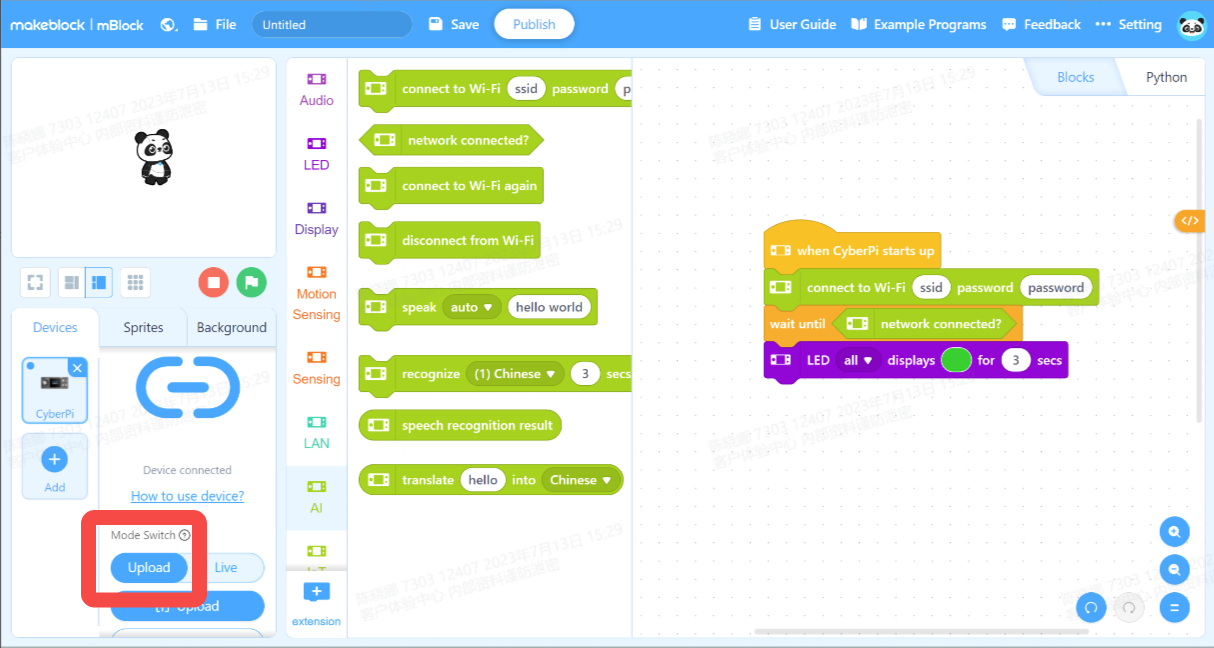 3. Obtain Online Information
Use the IOT blocks to obtain a city's highest temperature,
and then mBot2's screen display the highest temperature of the city.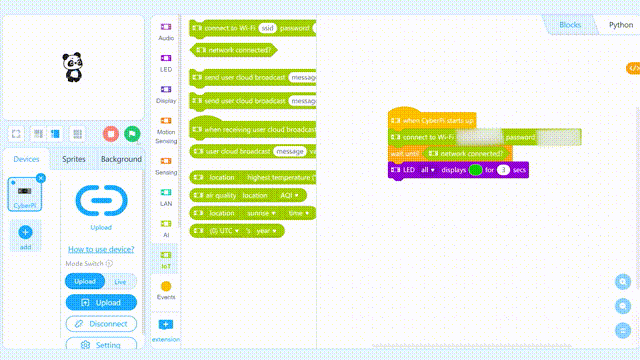 Note: Manually select the city as shown below.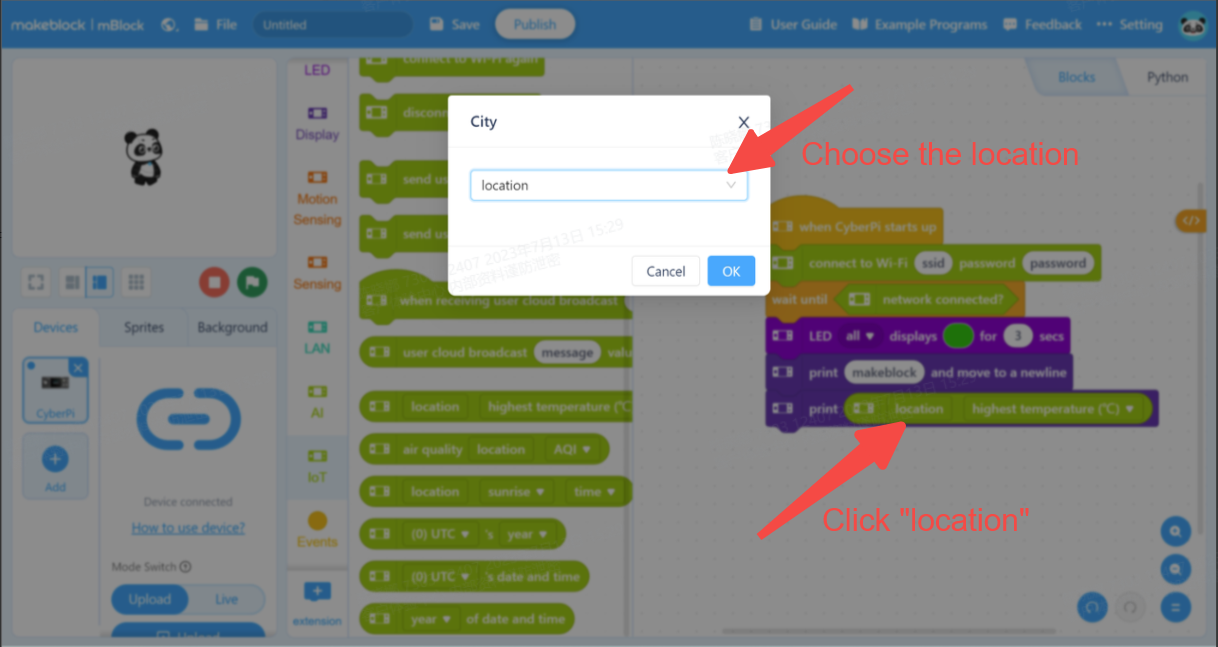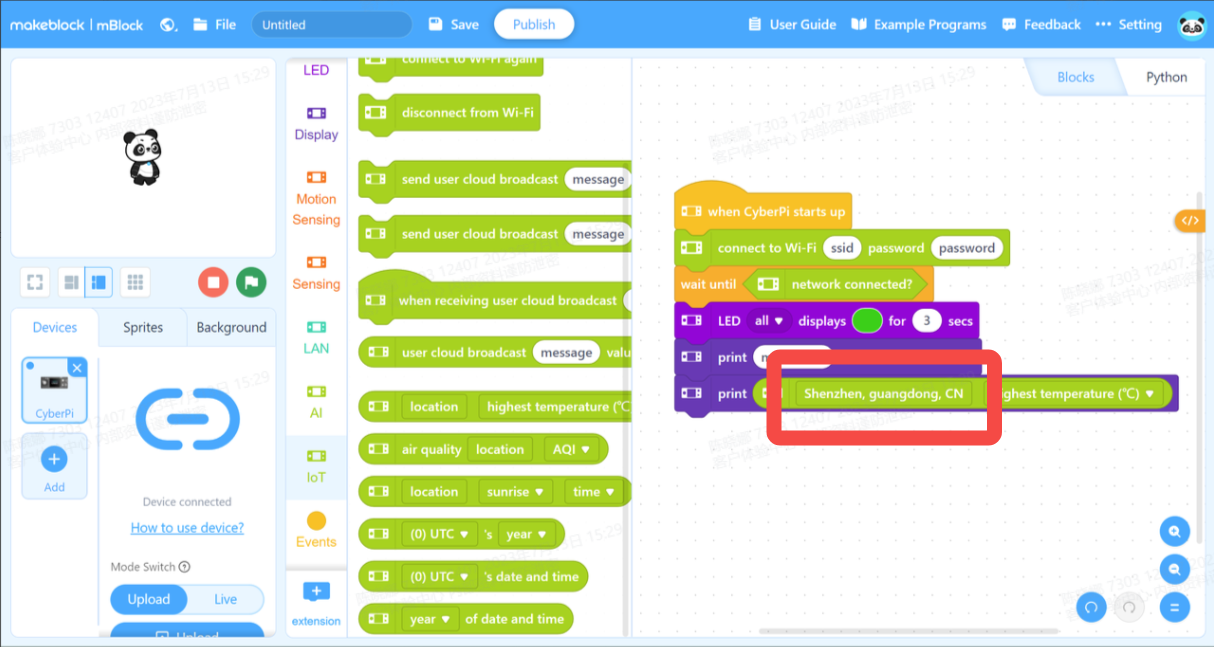 4. Upload the Program
Upload the program to the device and check the information on the mBot2 screen.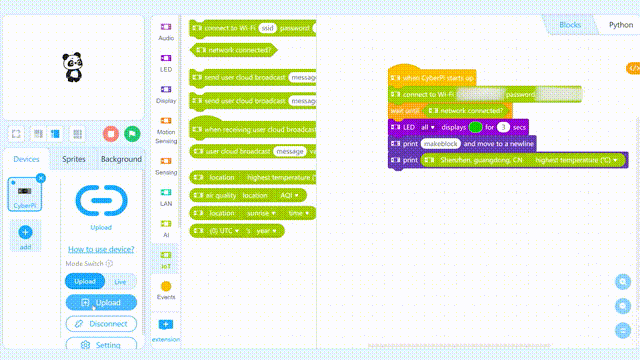 Got Questions?
Feel free to contact us at:
Help Us Solve Faster
We have listed some useful information you can provide to us.
When you contact us, the more information you provide, the better informed we will be and the quicker we can advise and answer your questions.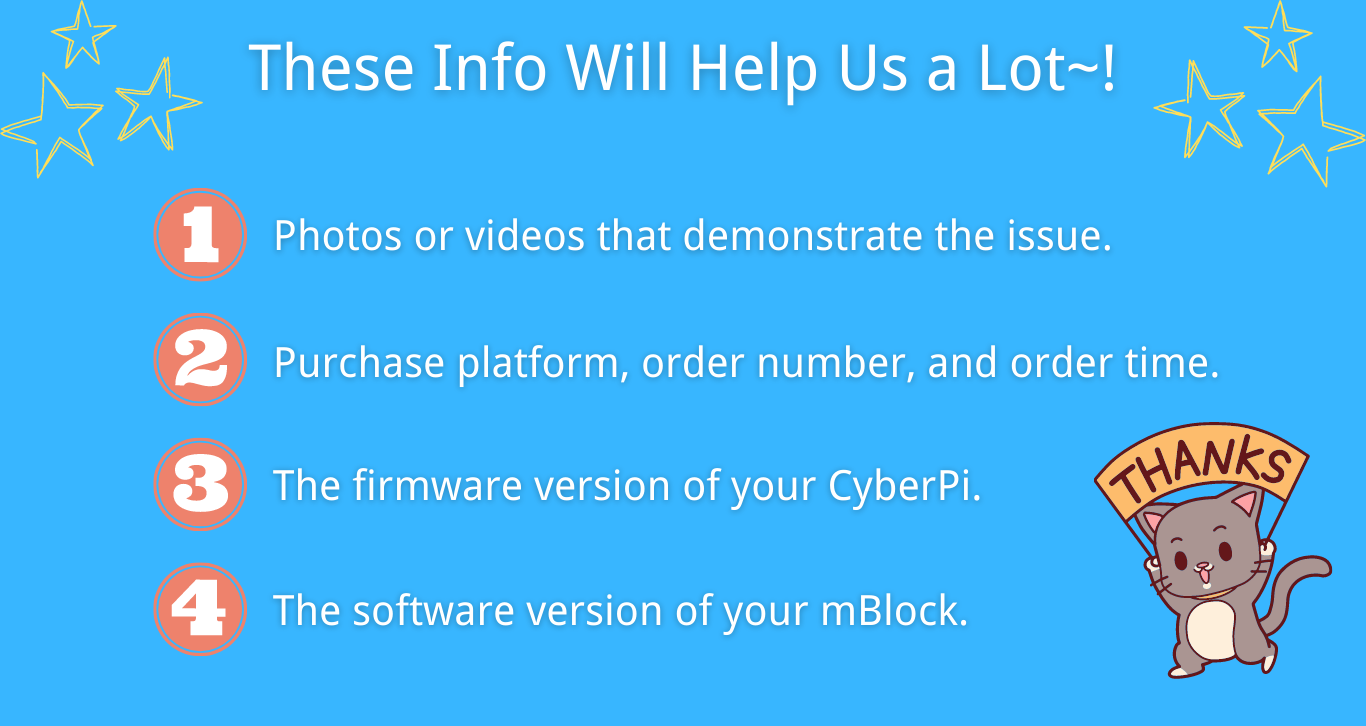 Not Sure Where to Find the Version Info?