This guide applies to:
mBot2, mBot Neo, and Cyberpi.
Routine Check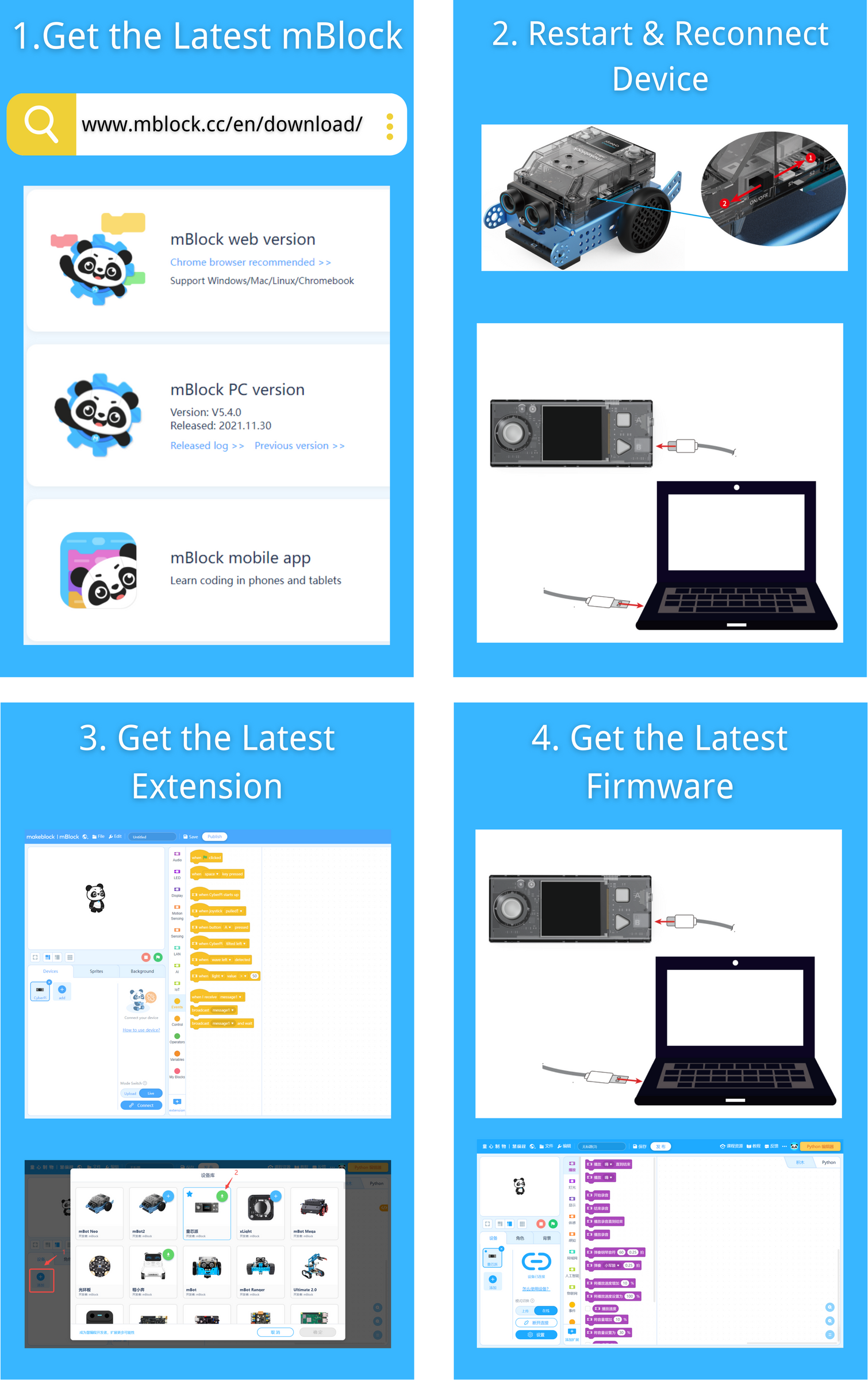 In a Nutshell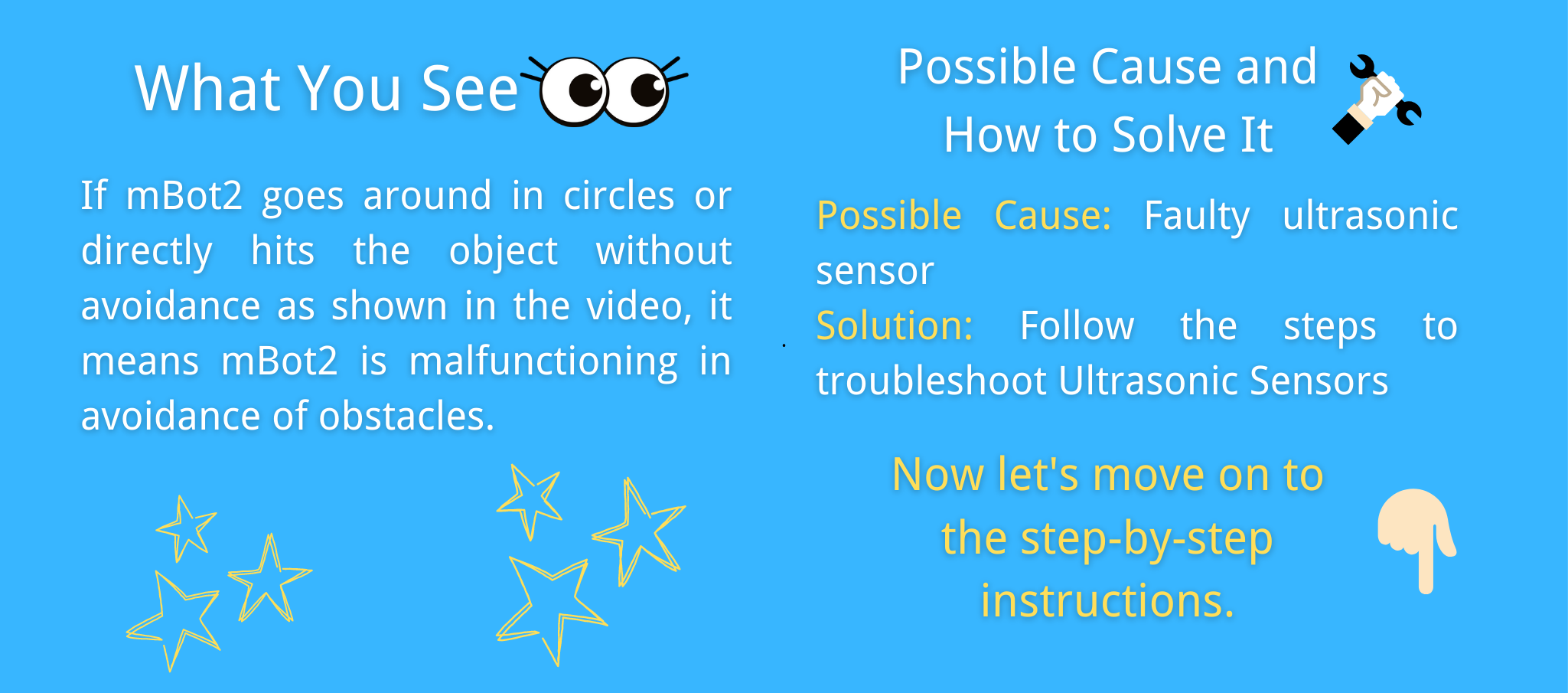 | | |
| --- | --- |
| #1 mBot2 goes around in circles. | #2 mBot2 hits the object. |
Step by Step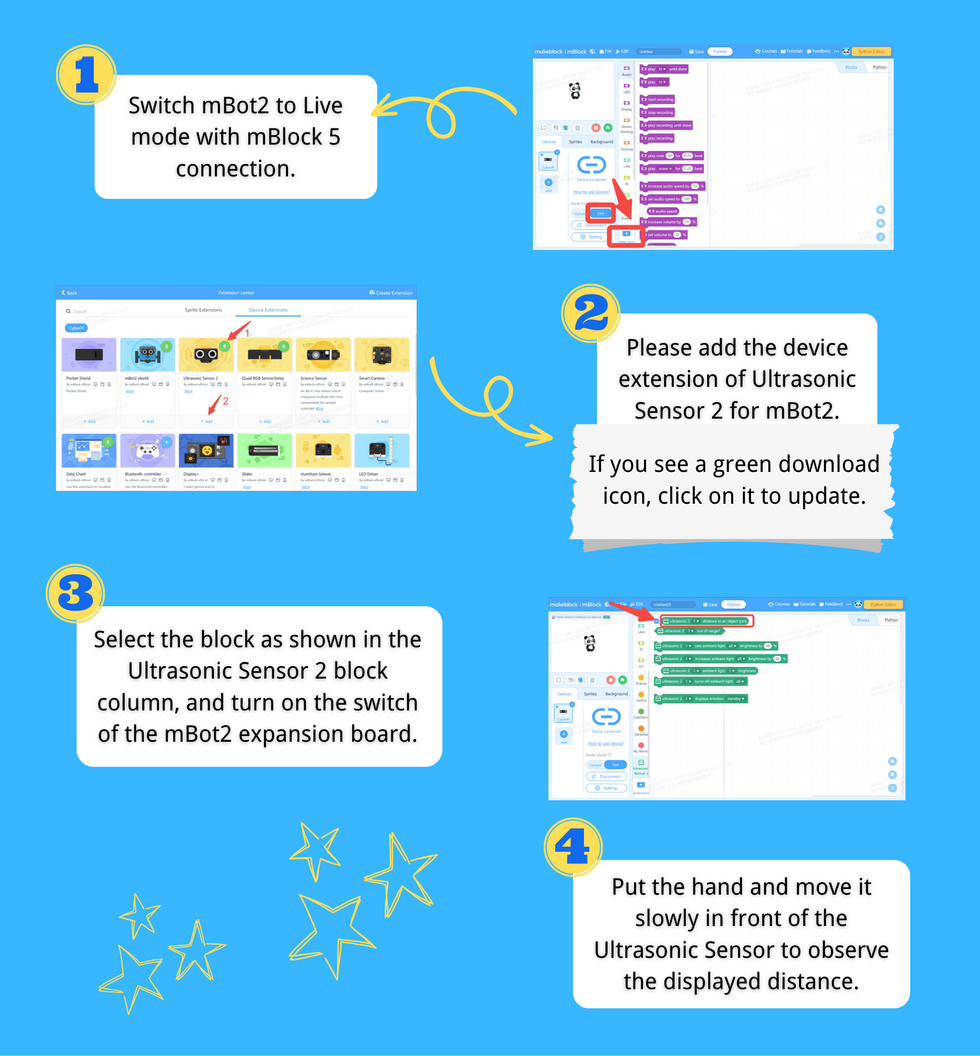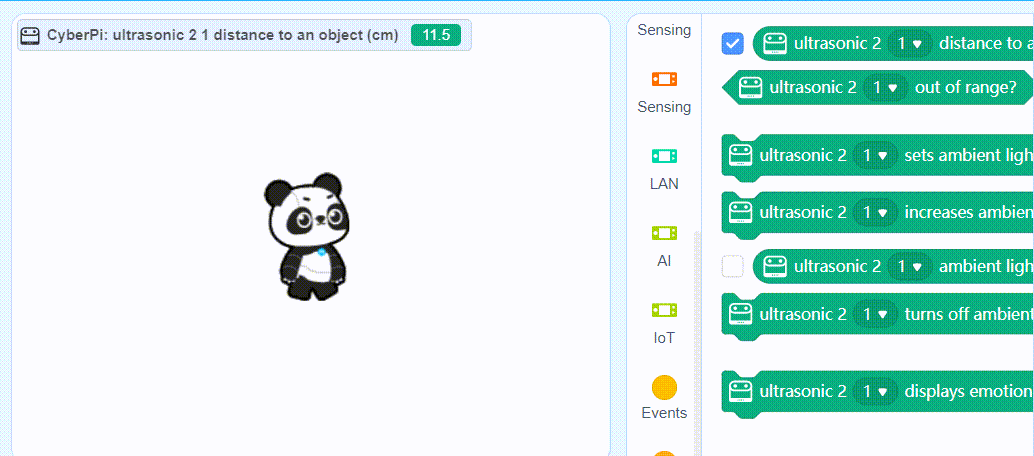 If the reading varies as the distance changes, sensor functions normally.
If the reading stays at 0 or 300, the sensor may be faulty.
Please contact customer support for advice.
Related Knowledge
Not sure how to connect mBot2 to mBlock 5? Please see this guide:
How to Connect mBot2 to mBlock 5
Got Questions?
Feel free to contact us at:
Help Us Solve Faster
We have listed some useful information you can provide to us. When you contact us, the more information you provide, the better informed we will be and the quicker we can advise and answer your questions.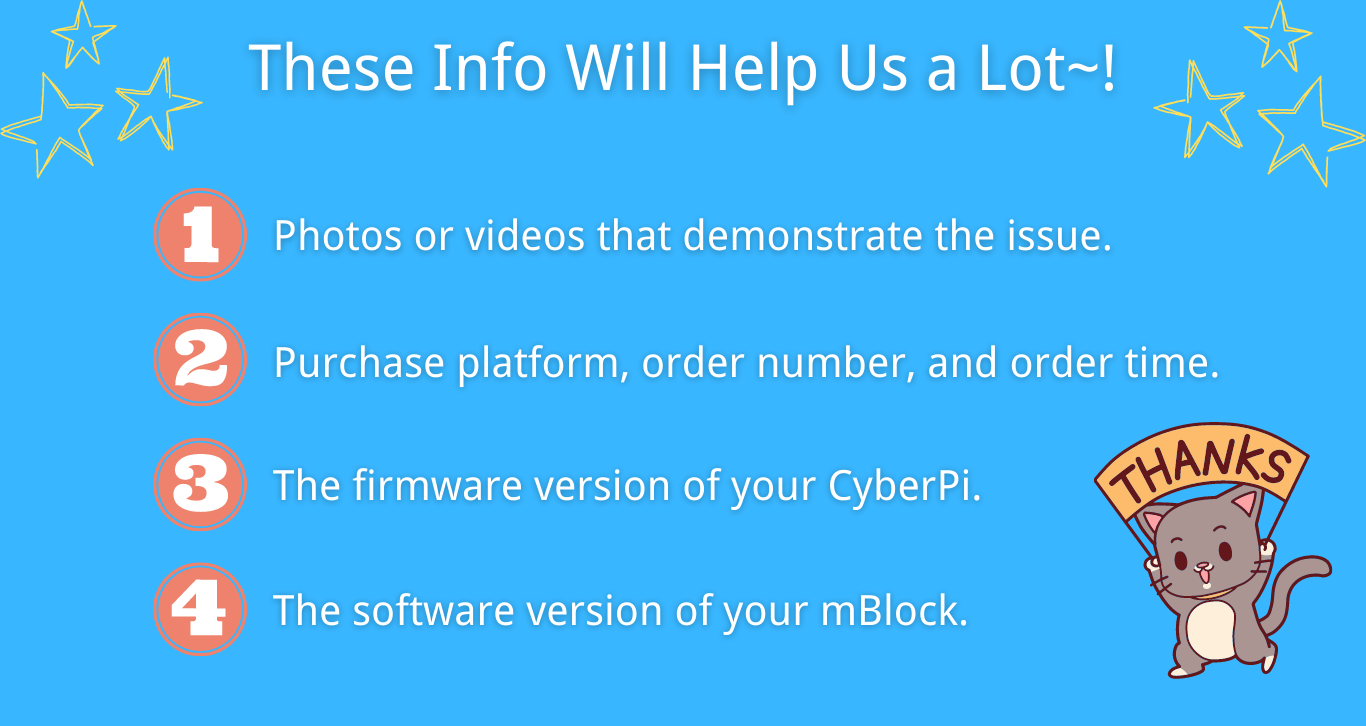 Not Sure Where to Find the Version Info?