This article applies to:
all Makeblock products.

Dear Customer, thank you for choosing Makeblock products!
To help our customer service resolve your issue quickly, we have listed some useful information you can provide to us. The more information you provide, the better informed we will be, and the quicker we will be able to advise and resolve your problem.
Contact us and send the info at service@makeblock.com. We'll be there for you.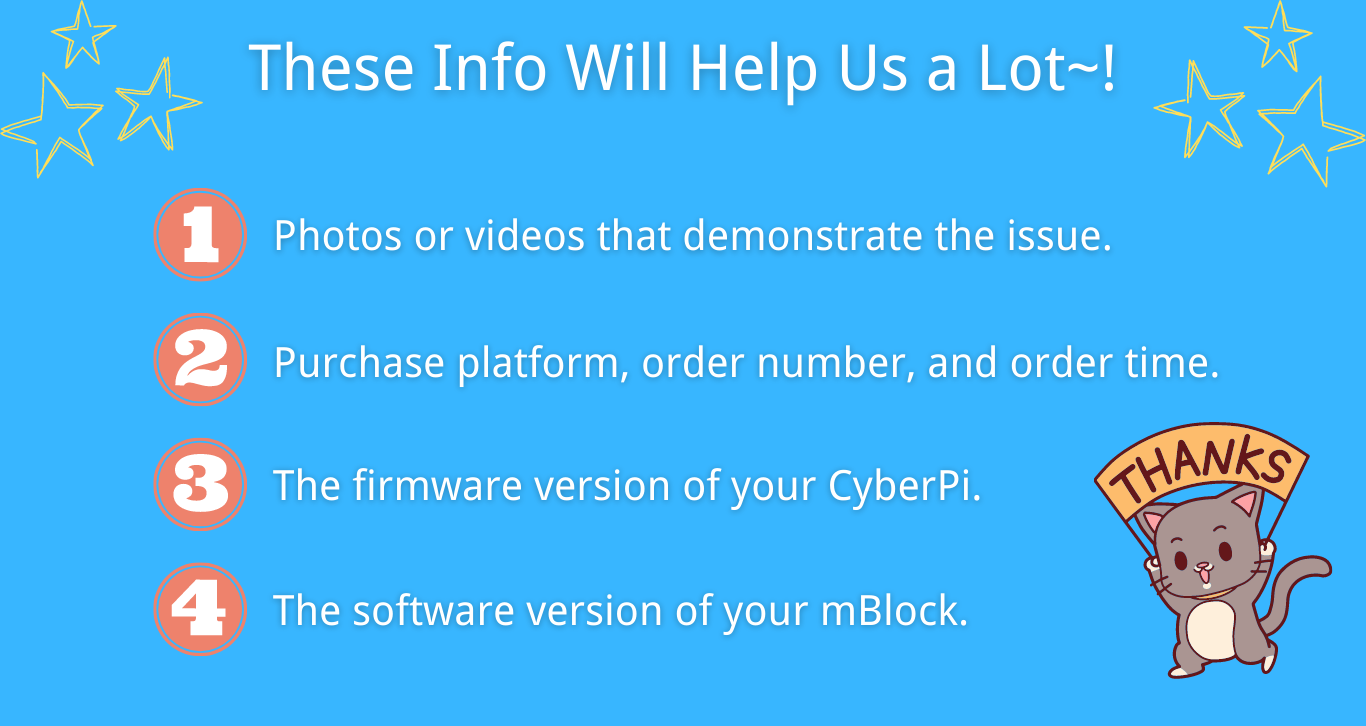 You may find the version in the following way: