This guide applies to:
Any product compatible with mBlock 5.
In a Nutshell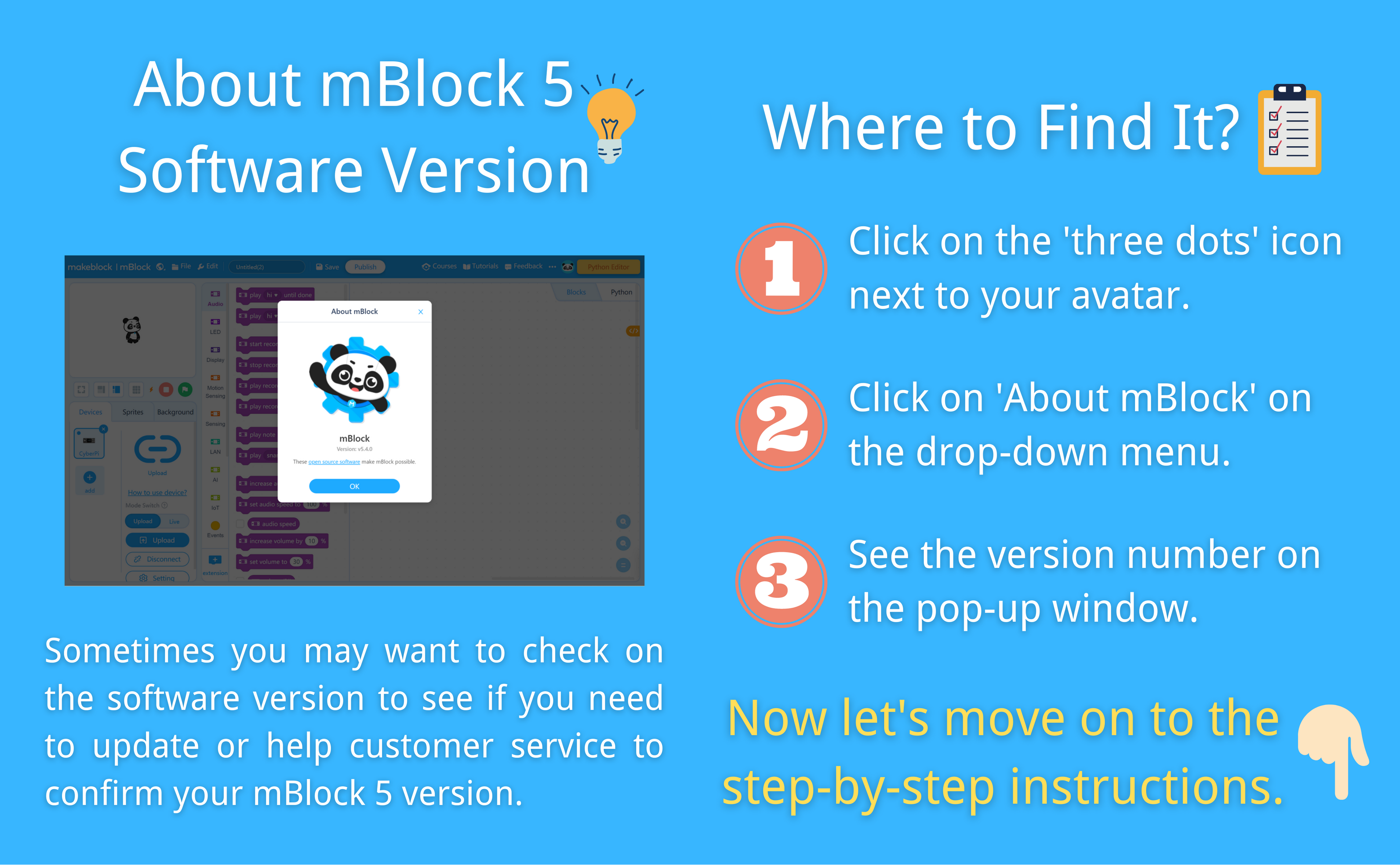 Step by Step
1. Click on the 'three dots' sign next to your avatar.
2. View the version number on the drop-down menu.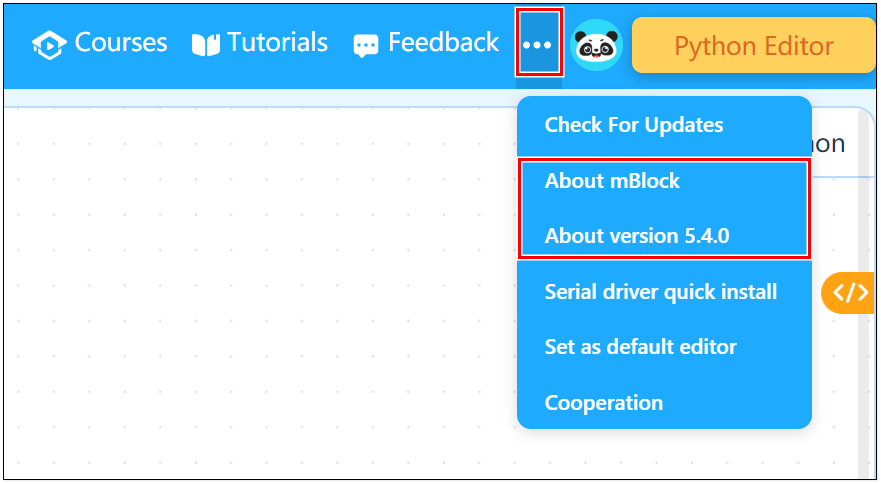 3. Or, you can click on 'About mBlock' and see it on the pop-up window.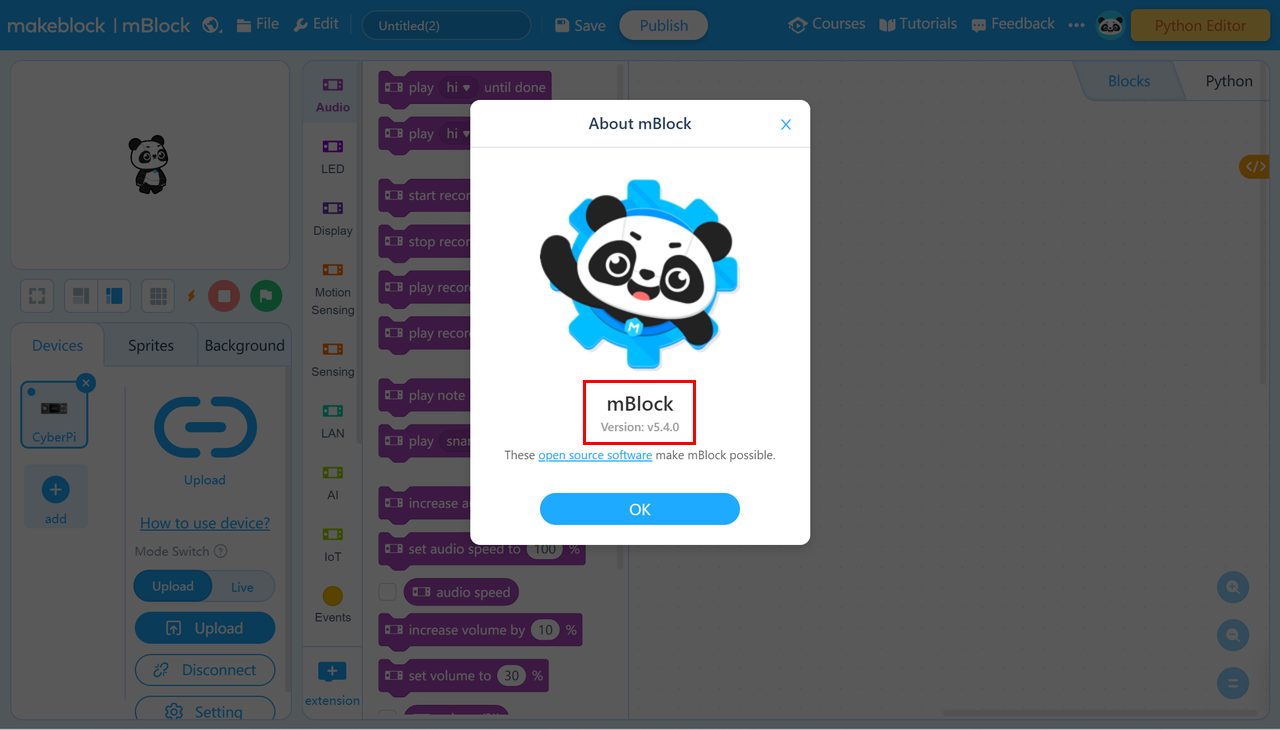 Got Questions?
Feel free to contact us at:
Help Us Solve Faster
We have listed some useful information you can provide to us.
When you contact us, the more information you provide,
the better informed we will be and the quicker we can advise and answer your questions.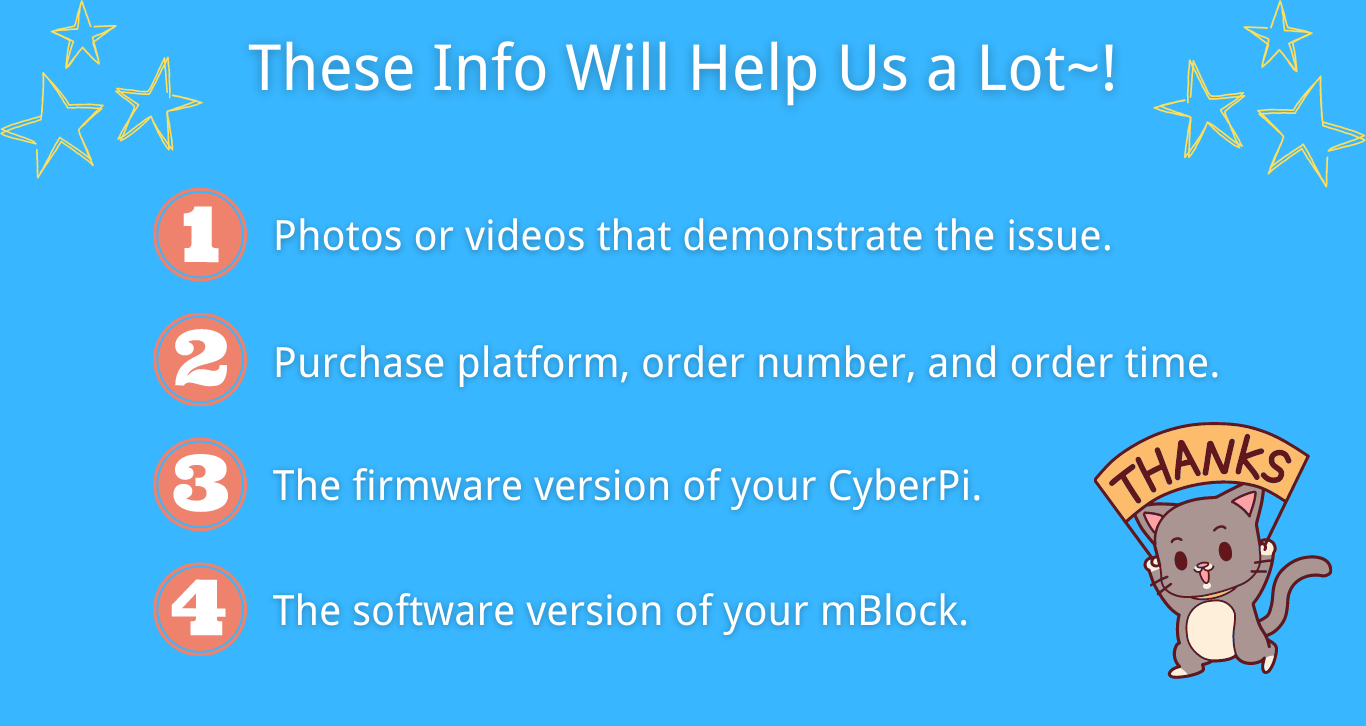 Not Sure Where to Find the Version Info?