This guide applies to:
mBot2, mBot Neo, and CyberPi.
In a Nutshell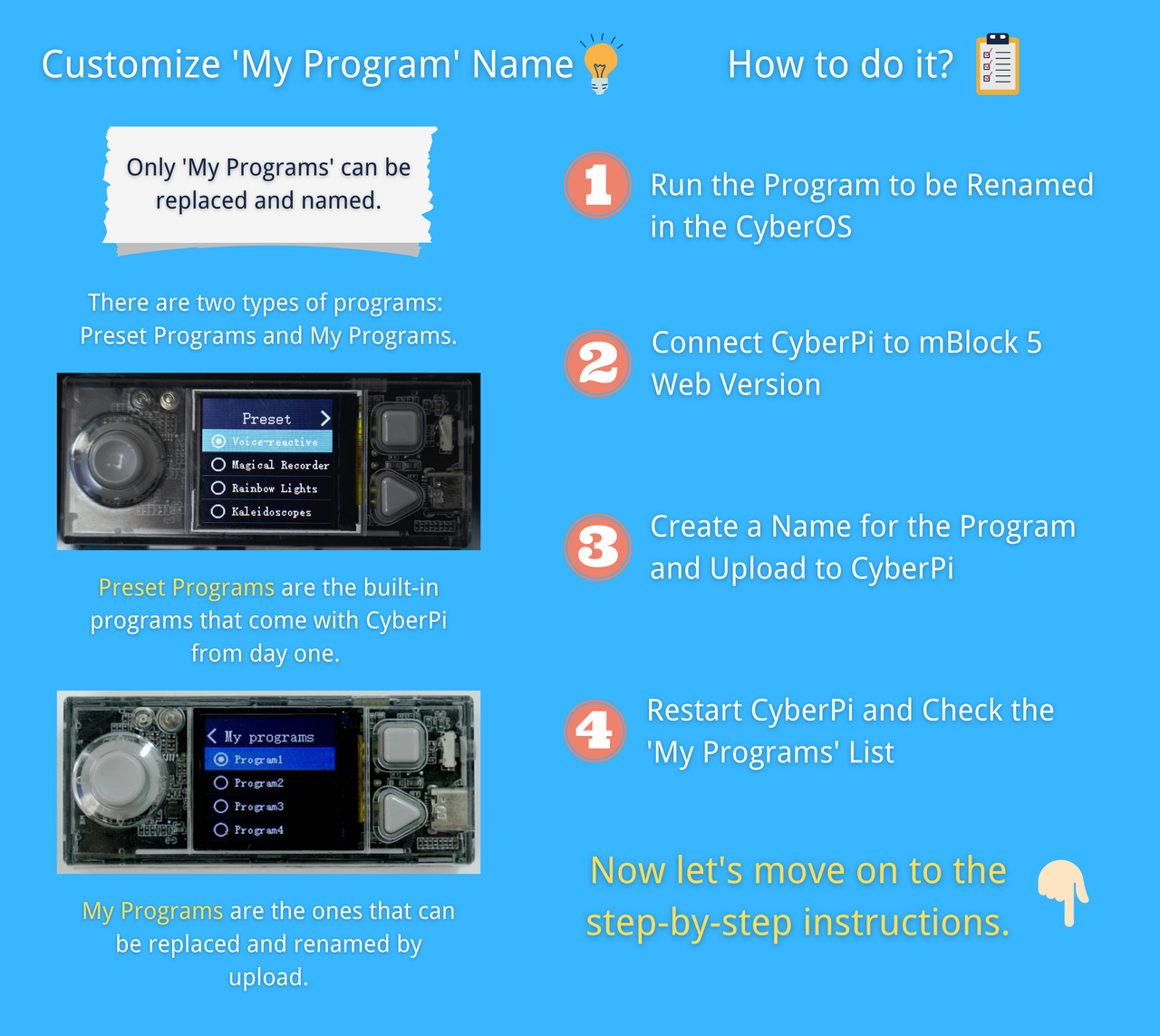 Learn more about the programs in CyberOS:
How to Upload Programs to CyberPi or mBot2
How to View and Switch Between Preset Program and My Program
Step by Step
#1 Run the Program to be Renamed
Go to 'My Programs' and select the program and press Button B to run it.
Refer to this article below to switch to My Programs.
#2 Visit mBlock5 Web Version
Note: It's recommended to use Chrome, otherwise, some functions may be blocked.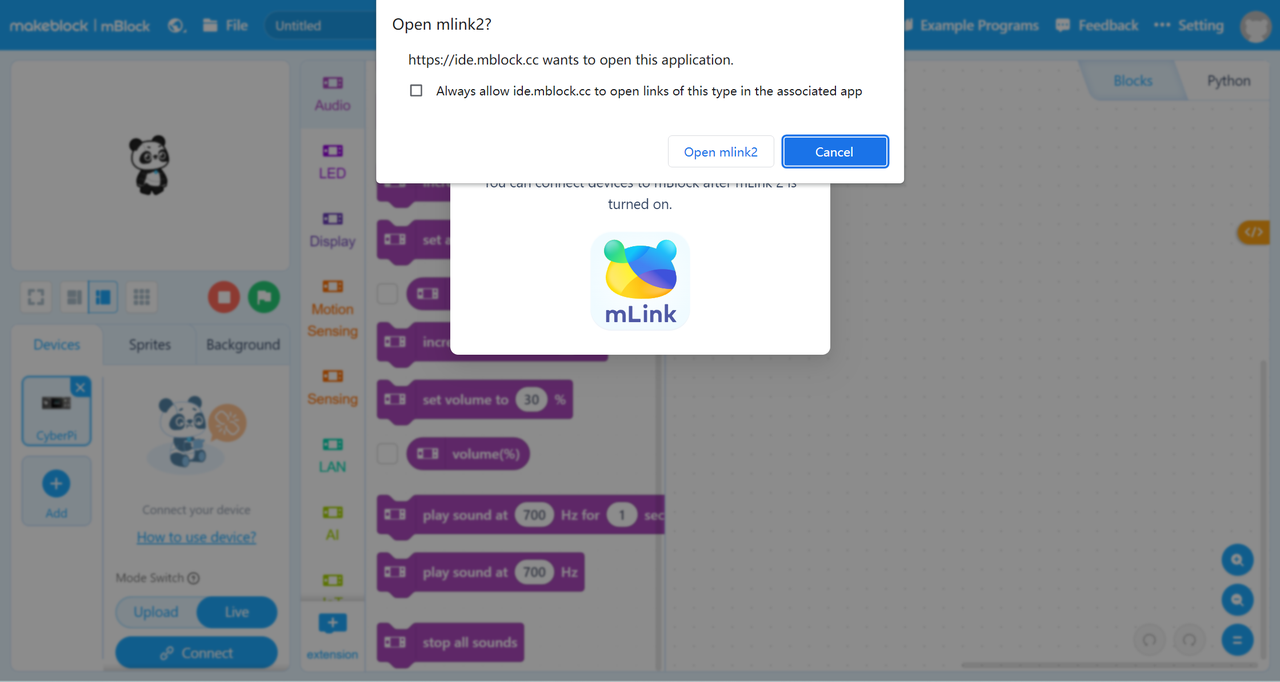 #3 Connect CyberPi to mBlock5
And make sure to select the Upload Mode.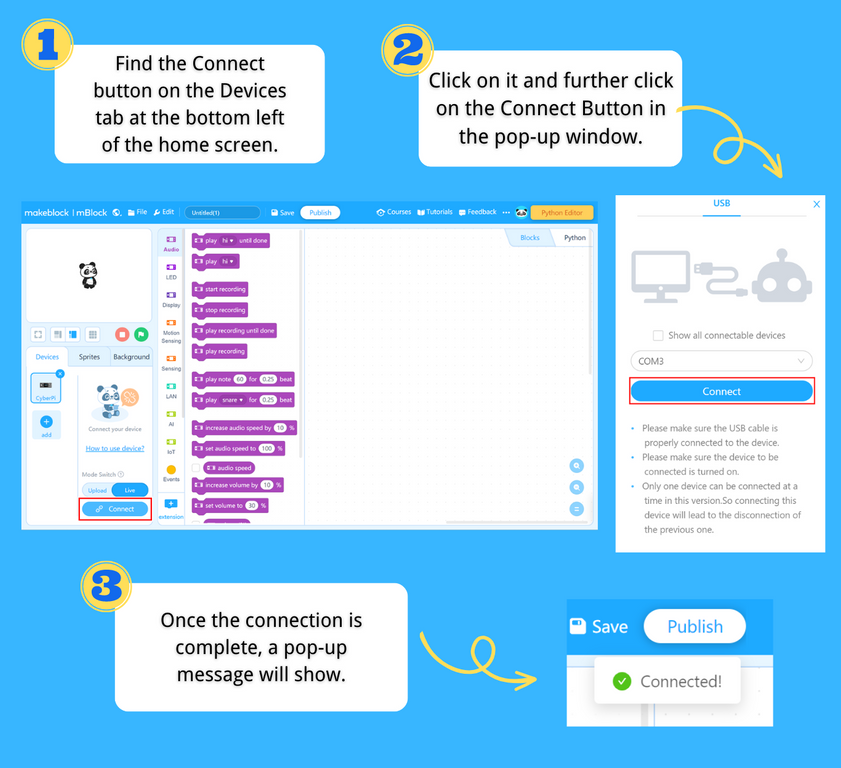 For details, please refer to this guide: How to Connect CyberPi to mBlock 5
#4 Create a Name for Your Program and Upload It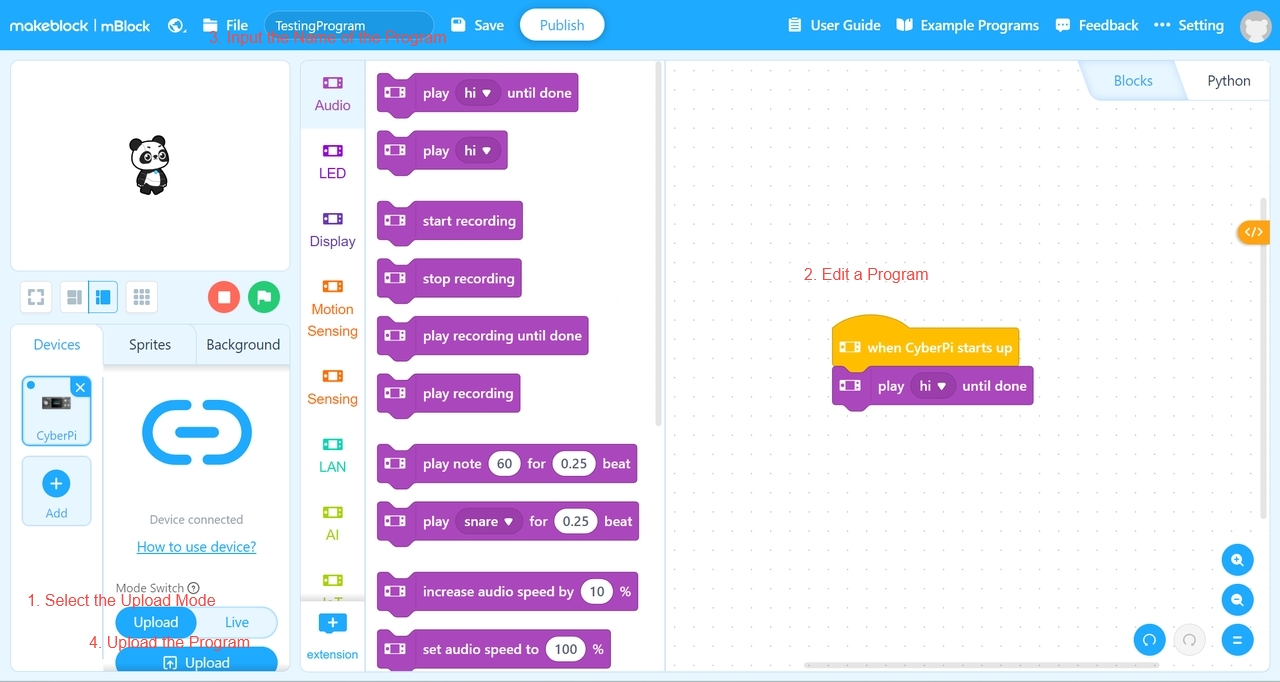 #5 Restart CyberPi and Check the 'My Programs' List
After the uploading is completed, reboot CyberPi and switch to My Programs.
Program 3 is covered by the name of the uploaded program.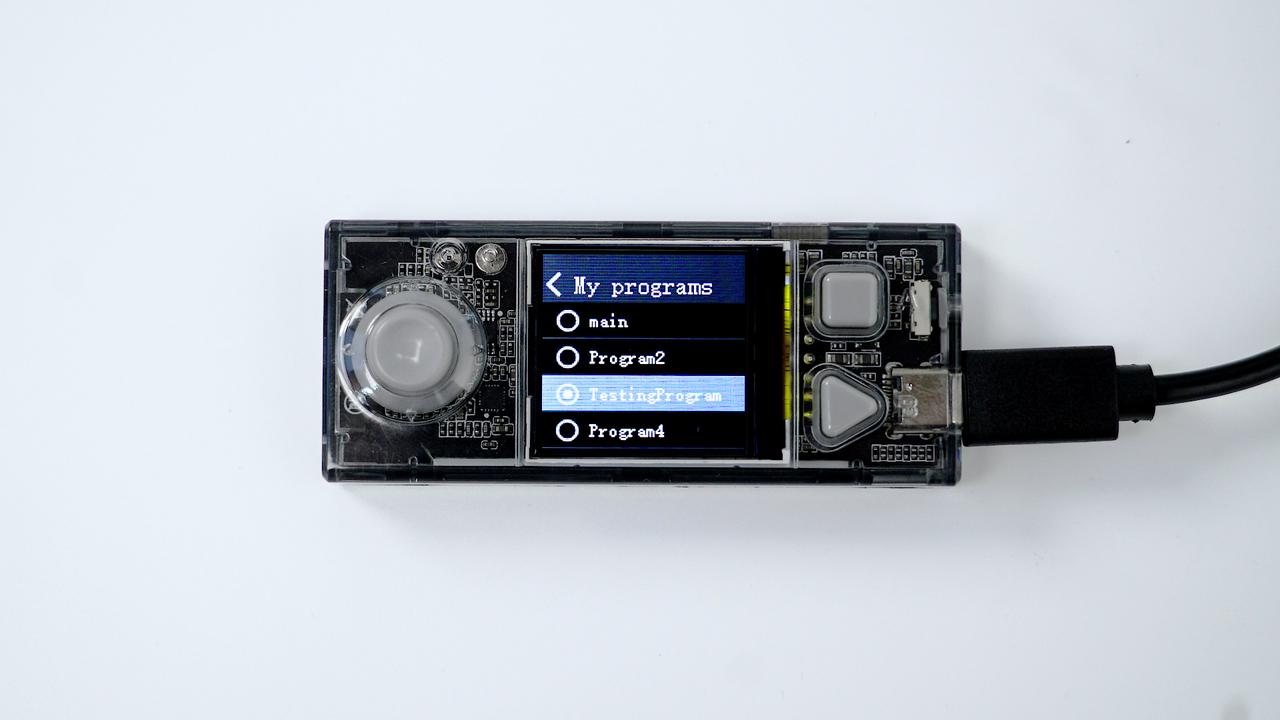 Note:
Upload a program to My Programs via CyberPi, program1 will be covered and the name is "main".

If you want to upload the program to others, you need to get the CyberPi to run My Programs.

Before uploading, if CyberPi is running Program2, it will upload the new program to Program2.
Got Questions?
Feel free to contact us at:
service@makeblock.com
Help Us Solve Faster
We have listed some useful information you can provide to us. When you contact us, the more information you provide, the better informed we will be and the quicker we can advise and answer your questions.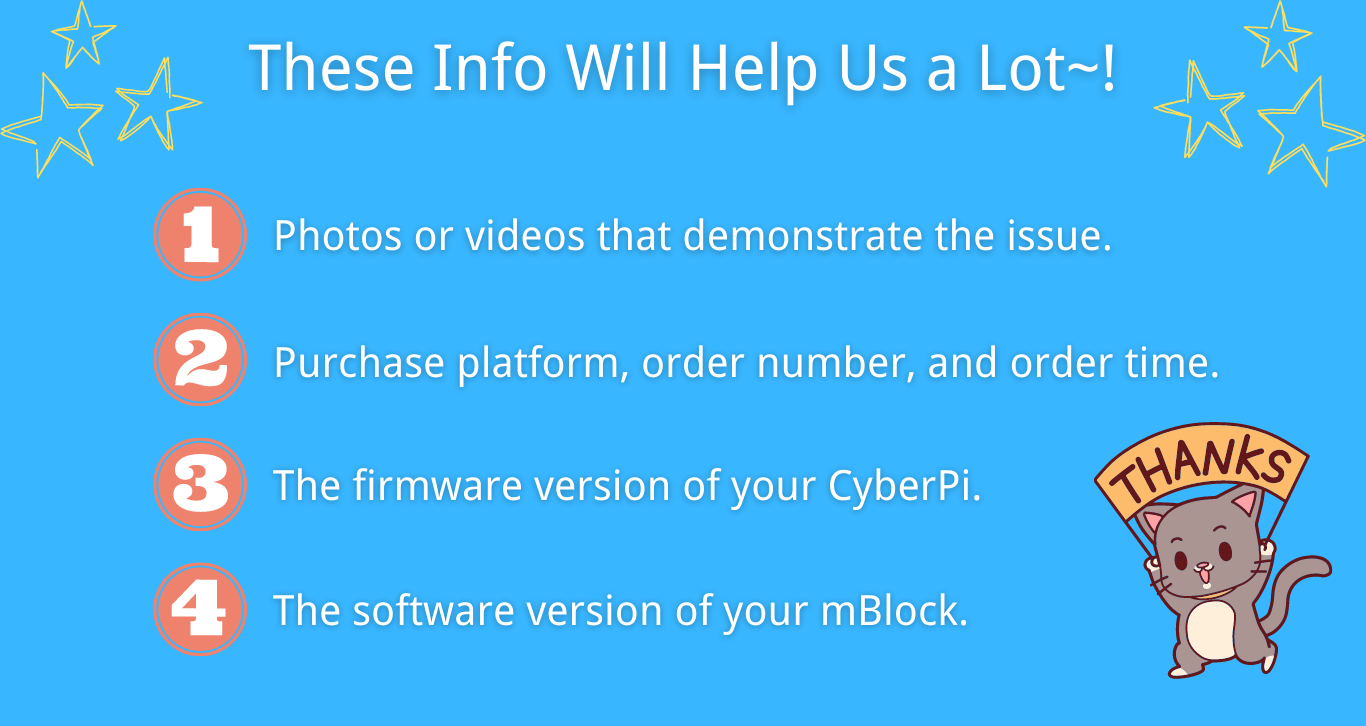 Not Sure Where to Find the Version Info?