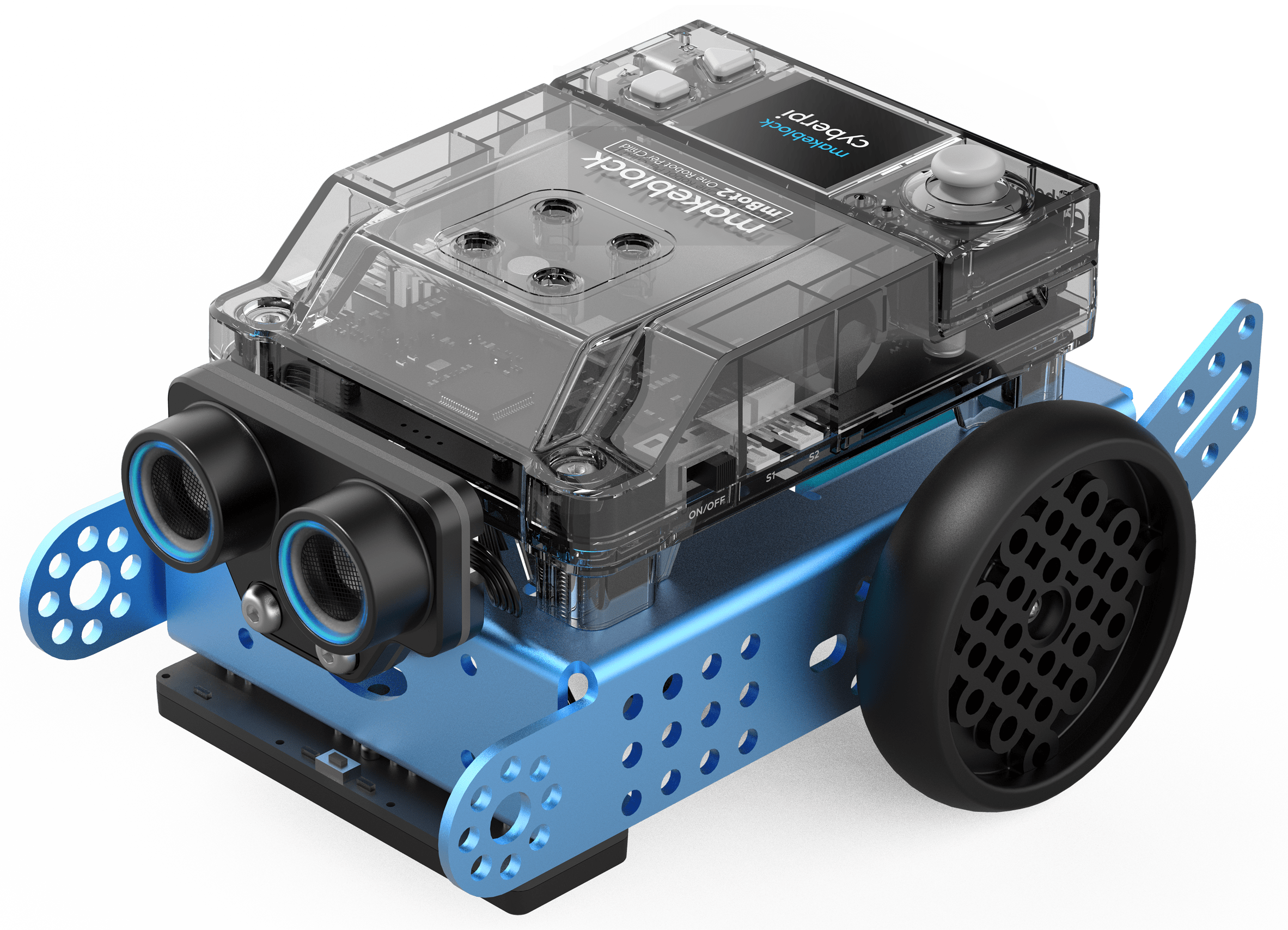 mBot Neo/mBot2 is designed for children in upper primary or high schools to learn coding, science and technology, and robotics.
With a screwdriver and step-by-step instructions, children can build their own robot from scratch and enjoy the fun of hands-on creation. By building their robots, children can get to know the basics of robotic machinery and electronic parts.
mBot Neo is highly integrated and extensible. You can use it to design various robot projects. It can work with Makeblock metal parts, mBuild modules, and third-party electronic modules and structural parts to extend its structures and functions.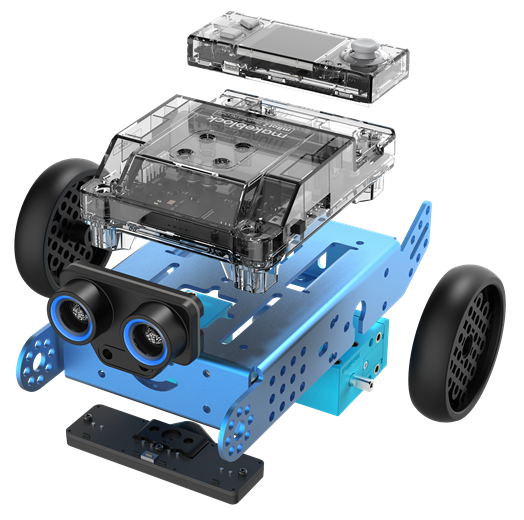 As shown in the preceding figure, mBot Neo uses CyberPi as its main control board and is equipped with multiple electronic modules, including mBot2 Shield, ultrasonic sensor 2, quad RGB sensor, and encoder motors. For the functions and features of the electronic modules, see:
Before using mBot Neo, you need to build it. For details, see Building mBot Neo.
After building mBot Neo, you can control it with the Makeblock mobile app, use the preset programs, and program it with mBlock 5.
For more information, check below: