With mBlock supporting coding projects to Google Classroom, mBlock can provide a better online coding teaching solution to cope with school closure.
mBlock, the block-based coding platform trusted by10 million makers, educators, and learners
See what mBlock provides for teaching coding online:
Supports Google Classroom to manage mBlock's course projects
Enables users to learn coding in phones and tablets
Enables users to learn Data Science and IoT
Enables users to learn store project online and sharing projects
Using Microsoft Cognitive Services, IoT and other cloud-based extensions
Share and communicate on mBlock Project Community:http://planet.mblock.cc/
......
Next, we will introduce you how mBlock supports teachers to teach programming at home, and how mBlock manages student assignments by supporting Google classroom.
The main steps are as follows:
STEP 1: Login to mBlock and enter mBlock coding platform
1. Open mBlock desktop version or open web version in Chrome( Download the mBlock desktop version here )
2. Select the software language
3. Click the icon of profile on top right corner to log in to mBlock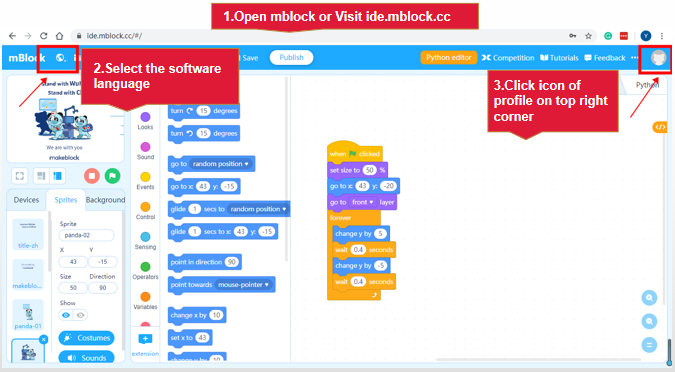 4. Once you click the icon, you would see the login interface. You can log in with your own email or Google account(Tips: please make sure your students have a Google account to ensure that they can enter mBlock and Google Classroom.)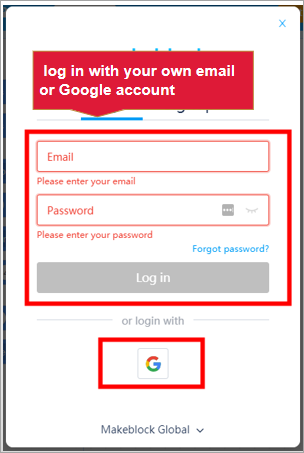 STEP 2: Start to create a coding project
Now you are free to create any coding project you want.
After finishing your project, click on "Save" button to save your project or click on "Publish" button to share your project to mBlock community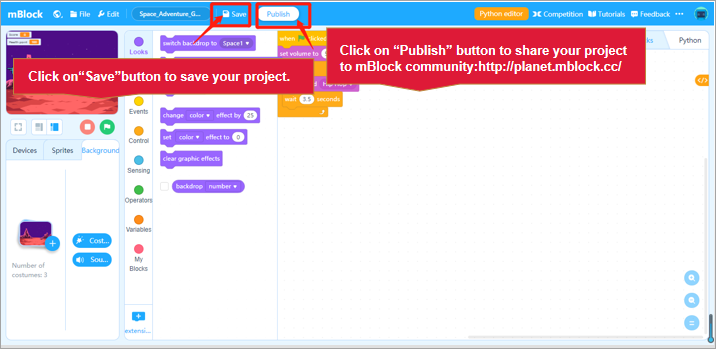 STEP 3:Submit mBlock project to Google Classroom
1. Click on Menu: FILE->Share to…
2. Click "Google Classroom" in the pop-up
3. In the open browser, choose the class to share to and follow the instruction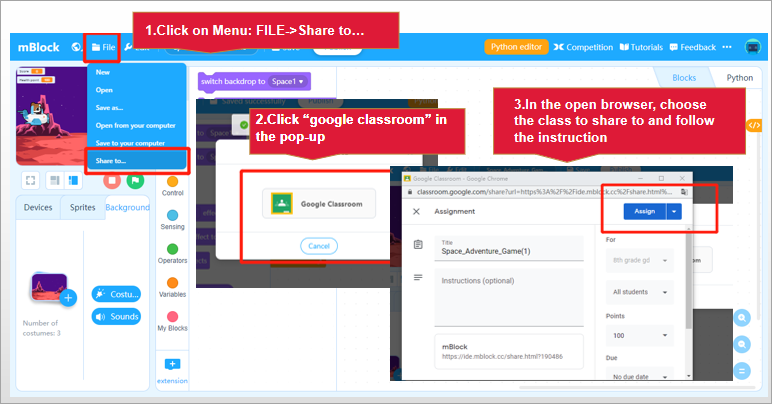 If you haven't signed in to Google Classroom. Start with a Google account and get into Google classes:
1. Visit Classroom.google.com
2. Login with Google Account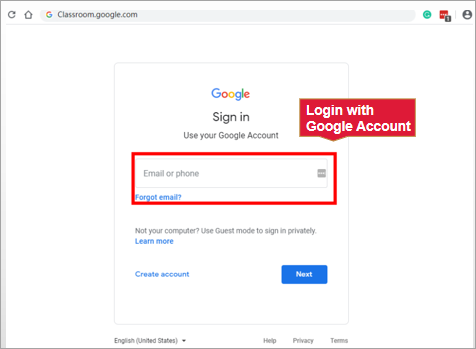 3. Once logged in to the Google Classroom, you would see the main user interface.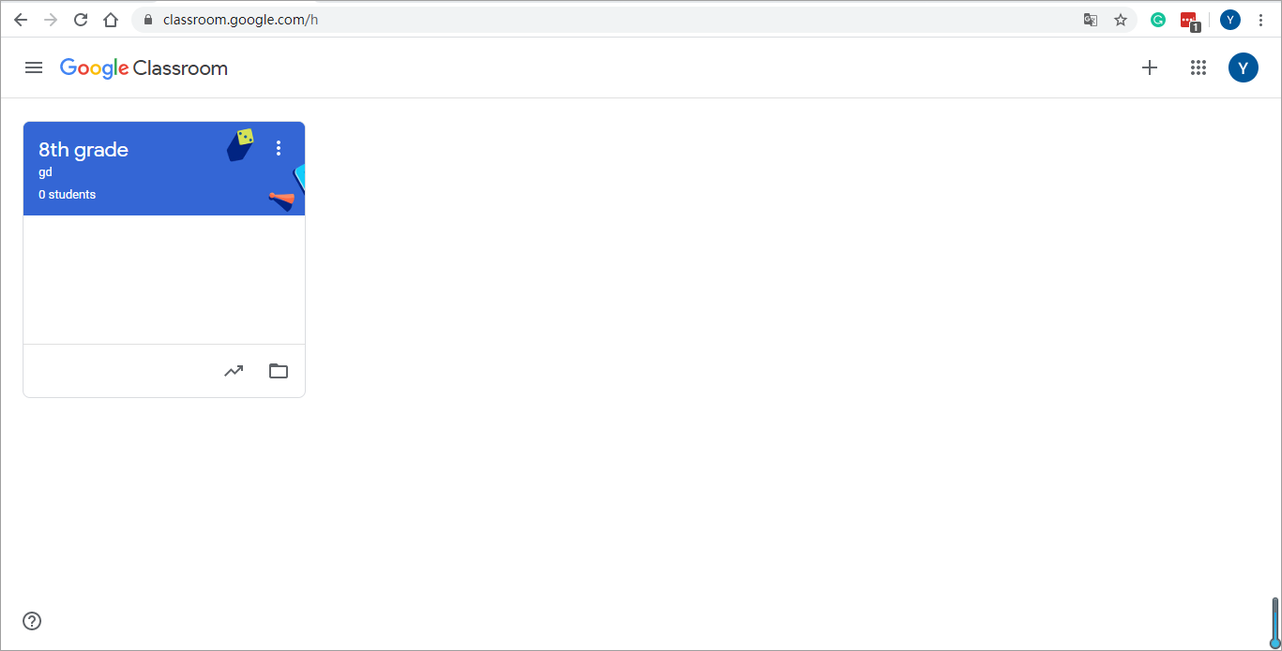 If you are not familiar with Google classroom,you can follow the instruction on Google Teacher Center from this link.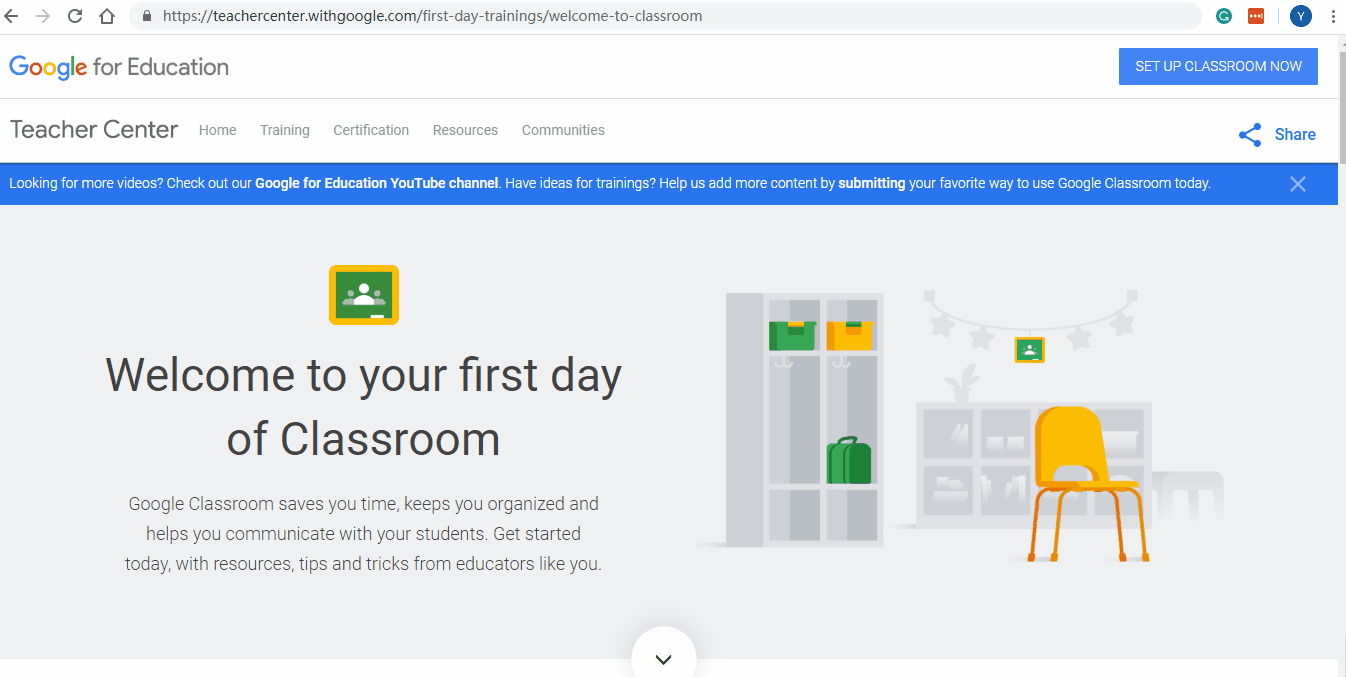 So that's the whole process of how to teach programming at home through mBlock and Google Classroom. Simple right?
Besides, we are now launching an education project to help educators all over the world to open the door to STEAM education and Computer Science with our top-notch hardware and software solutions.
The project includes teacher trainings, teaching-tool pass-on projects, and pilot schools. Check out and get free education resources from this link.