1. Download the Makeblock app
Search for Makeblock on the App Store or Google Play, and then download the app.
System requirements
| | | |
| --- | --- | --- |
|   | iOS | Android |
| Makeblock for tablet/phone | iPhone 4S / iPad 3, iOS 9.0 or later | Android 4.3 or later |
2. Connect your mBot to the Makeblock app
Turn on your mBot, enable Bluetooth on your smart device, open the Makeblock app, and tap the Bluetooth sign in the upper right corner. Place your smart device close to your mBot.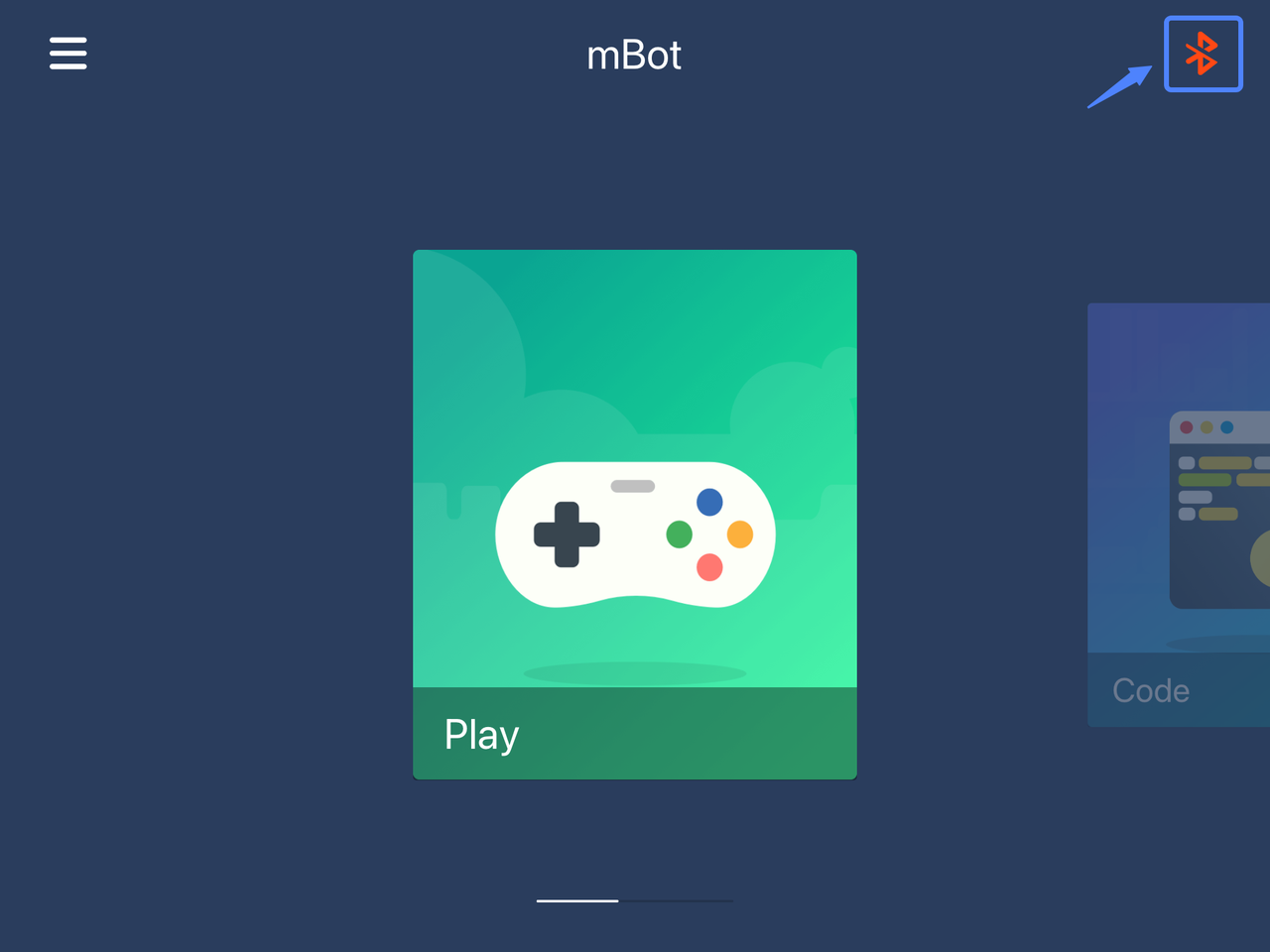 When the LED indicator for connection status stops blinking, it means that your mBot is successfully paired with your smart device.
3. Control mBot
Tap mBot from the Device list.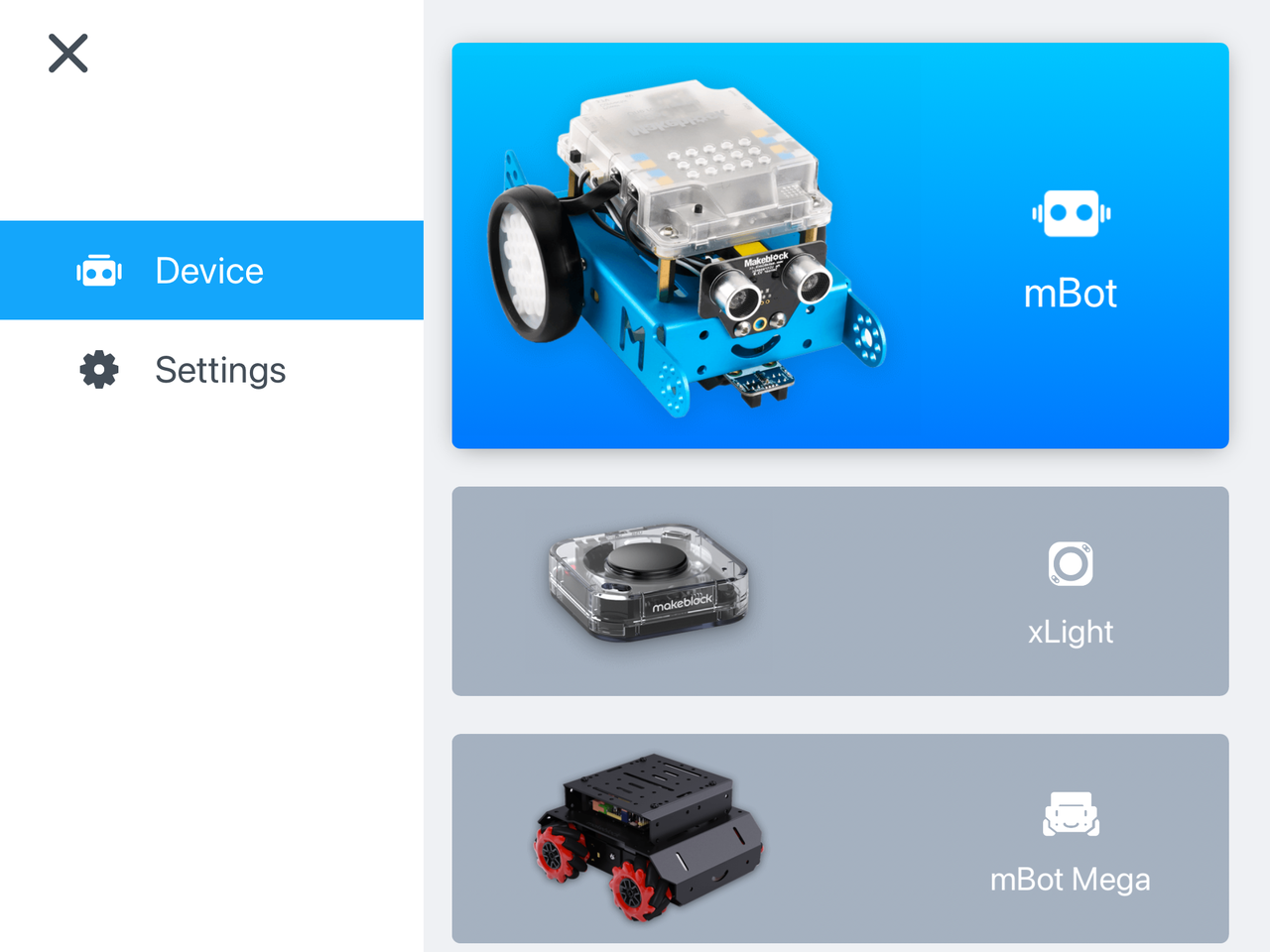 Tap Play.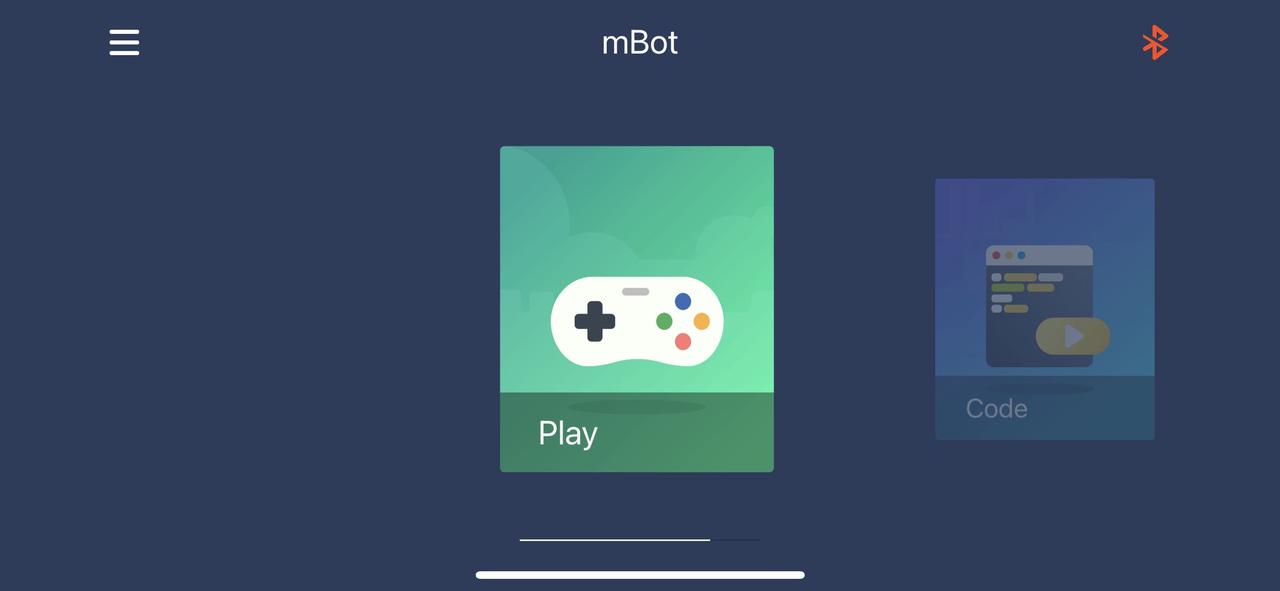 The Makeblock app provides such modes as Drive, Draw and Run, Musician, and Voice Control for mBot.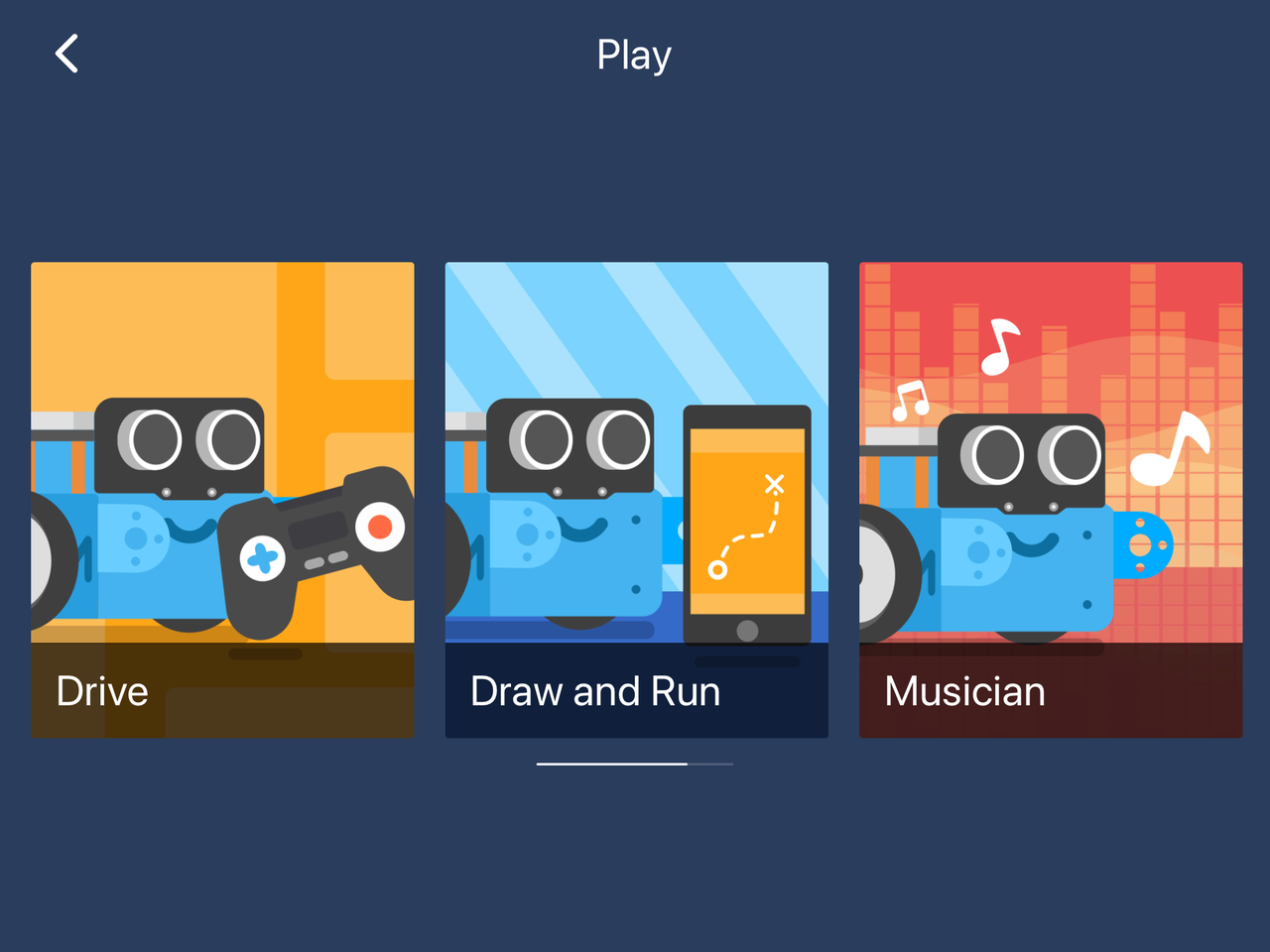 Note: The robot remembers the last mode in which it runs and will automatically run in that mode after it is started again.
Return to the homepage of mBot, and tap Code.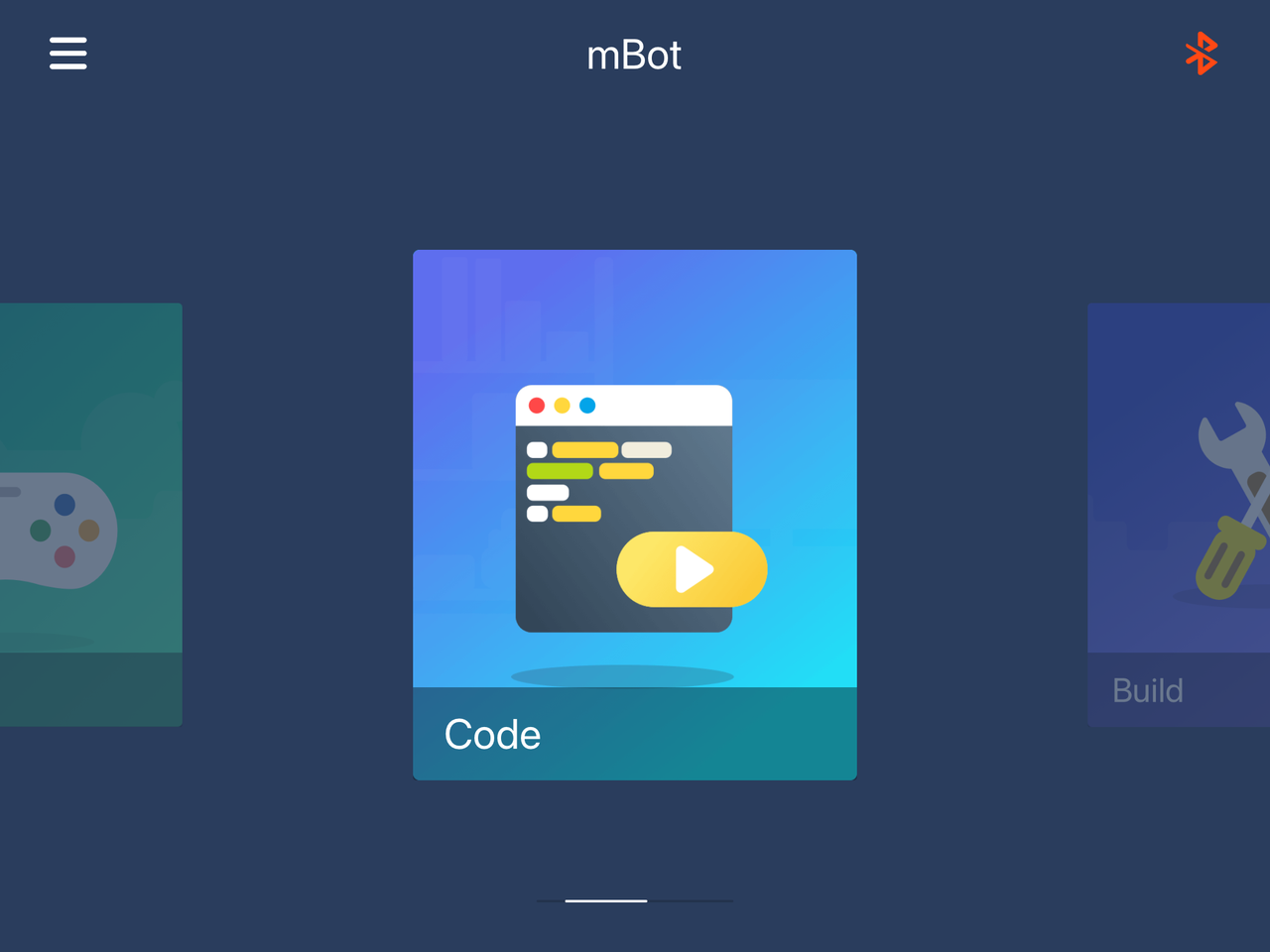 Note: The Makeblock app directs you to the mBlock Blockly app if you have already installed it. If you haven't installed the mBlock Blockly app, the Makeblock app will prompt you to download it.
Tap Build.
You can download the building instructions.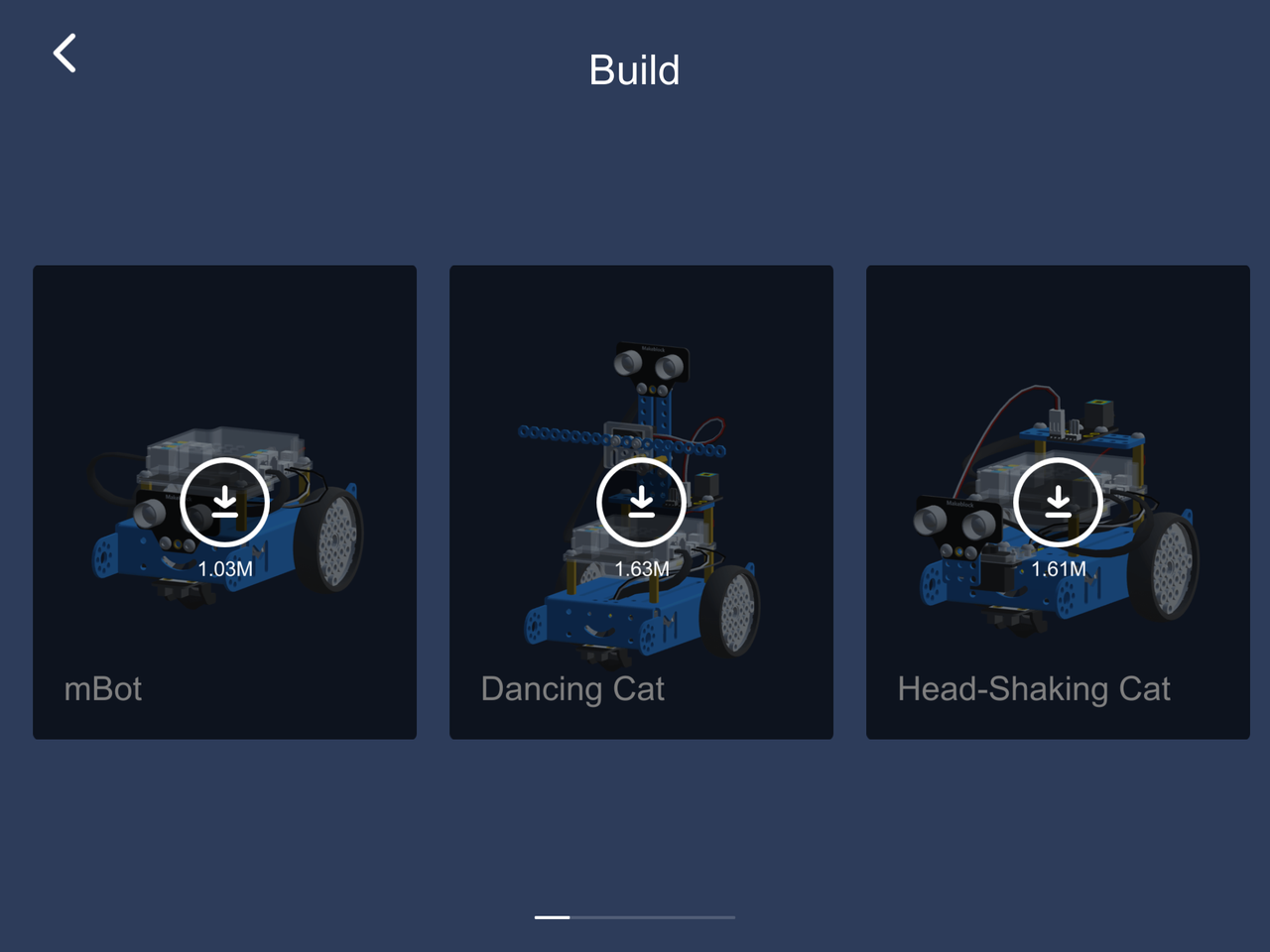 Tap Create.
You can program mBot in Manual mode.