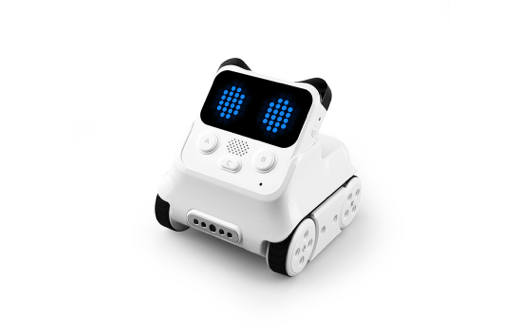 Introduction
Codey Rocky allows the interaction between hardware and software, enabling children to learn about the basics of programming through playing and creating. Used in combination with mBlock 5, Codey Rocky supports block-based and Python programming. It integrates AI and IoT technologies, allowing children to engage with and understand cutting-edge technologies, so that children can become more competitive in the age of intelligence.
List of items
| | | |
| --- | --- | --- |
| Name | Image | Quantity |
| Codey | | 1 |
| Rocky | | 1 |
| Lanyard | | 1 |
| Color card | | 8 |
| Name sticker | | 1 |
| Micro USB cable | | 1 |
Meet the components
Codey
Integrating a variety of electronic modules, and programmable control, Codey can achieve more functions.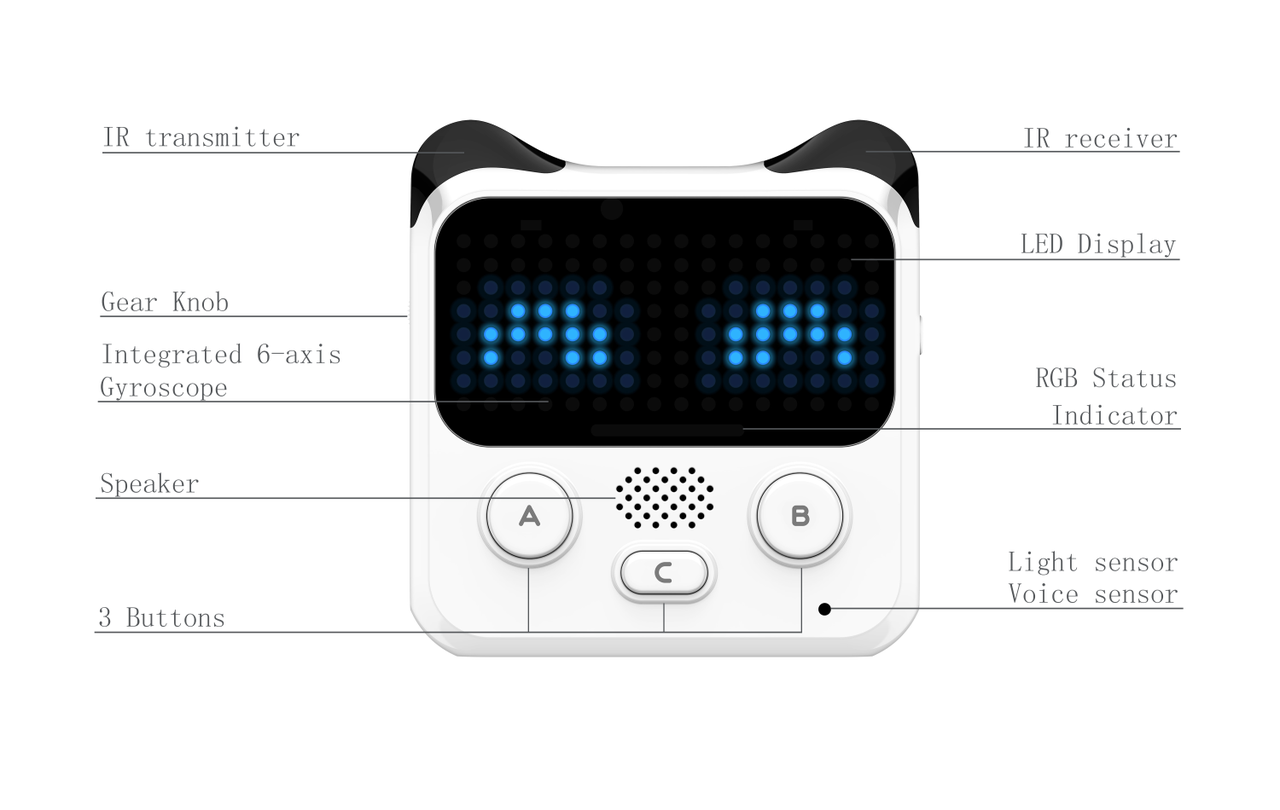 IR transmitter/receiver: makes communication with multiple robots possible and allows infrared remote control of electrical appliances.
Gear knob: adjusts the volume and variables.
LED display: shows various patterns and RGB lighting effects.
6-axis gyroscope: detects tilts, shakes, and turn angles, useful in designing somatosensory tricks which require tilts and shakes.
RGB LED indicator: can be programmed freely to set the color of the RGB indicator, making Codey Rocky even more fun and expressive.
Voice sensor: detects ambient and motion sound levels.
Light sensor: detects the intensity of ambient light.
Buttons: are all programmable for customization.
Rocky
Rotating, following lines, and avoiding obstacles, Codey Rocky brings unlimited fun to creation.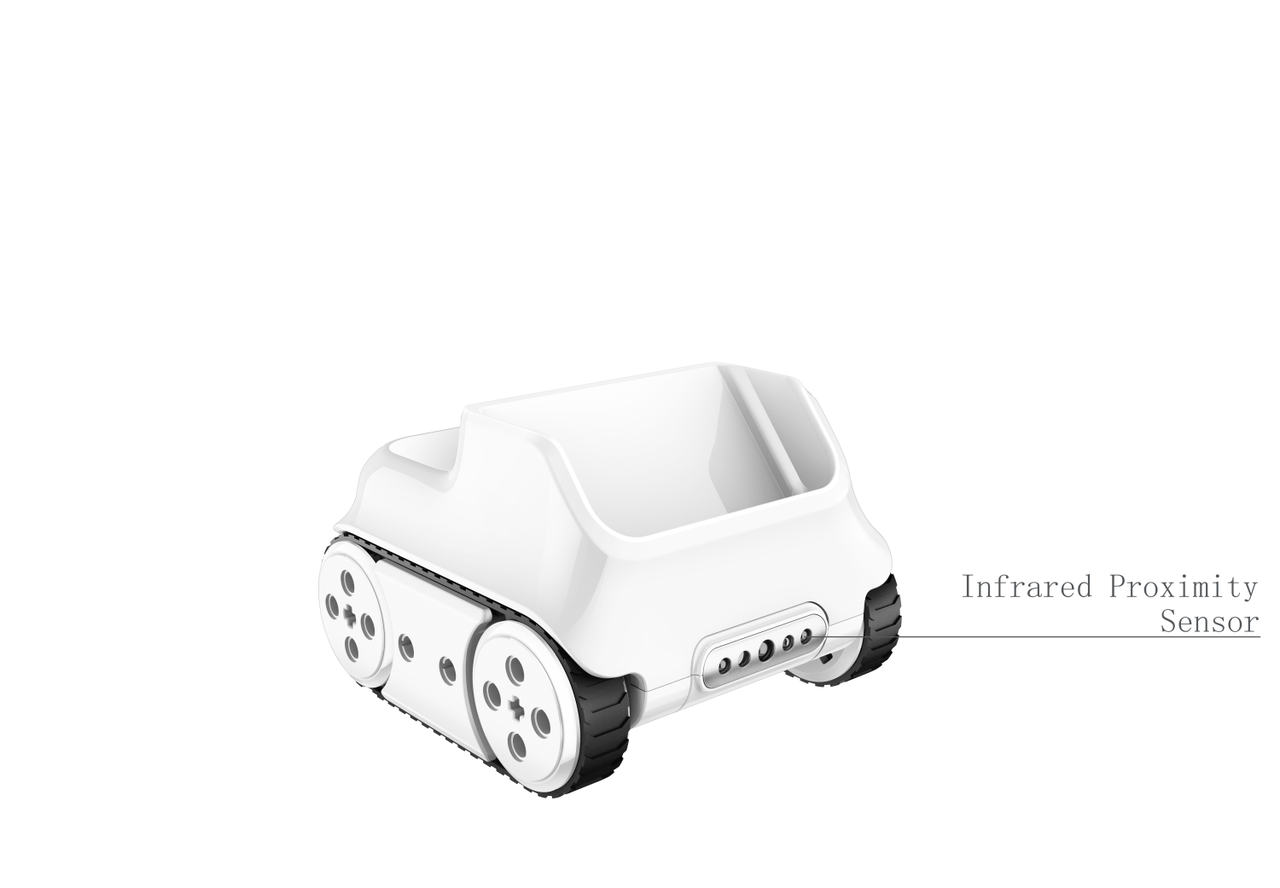 Infrared Proximity Sensor: detects colors, avoids obstacles, calculates distance, and enables cruising.
Programming examples
Control Codey Rocky with the Makeblock app
Program Codey Rocky with mBlock 5
Program Codey Rocky with the mBlock app
After-sales services
You can find basic materials and FAQs in our help center.
After-sales service contact: service@makeblock.com
For product return, replacement, and use problems, you can contact us through this email address.
More information
Troubleshooting on Codey Rocky
Update the firmware of Codey Rocky
Thank you
Thank you for choosing Makeblock products!
Thank you for choosing Codey Rocky! We hope you can enjoy your journey with Codey Rocky, using it for self-learning and development. We are committed to contributing to a better education.