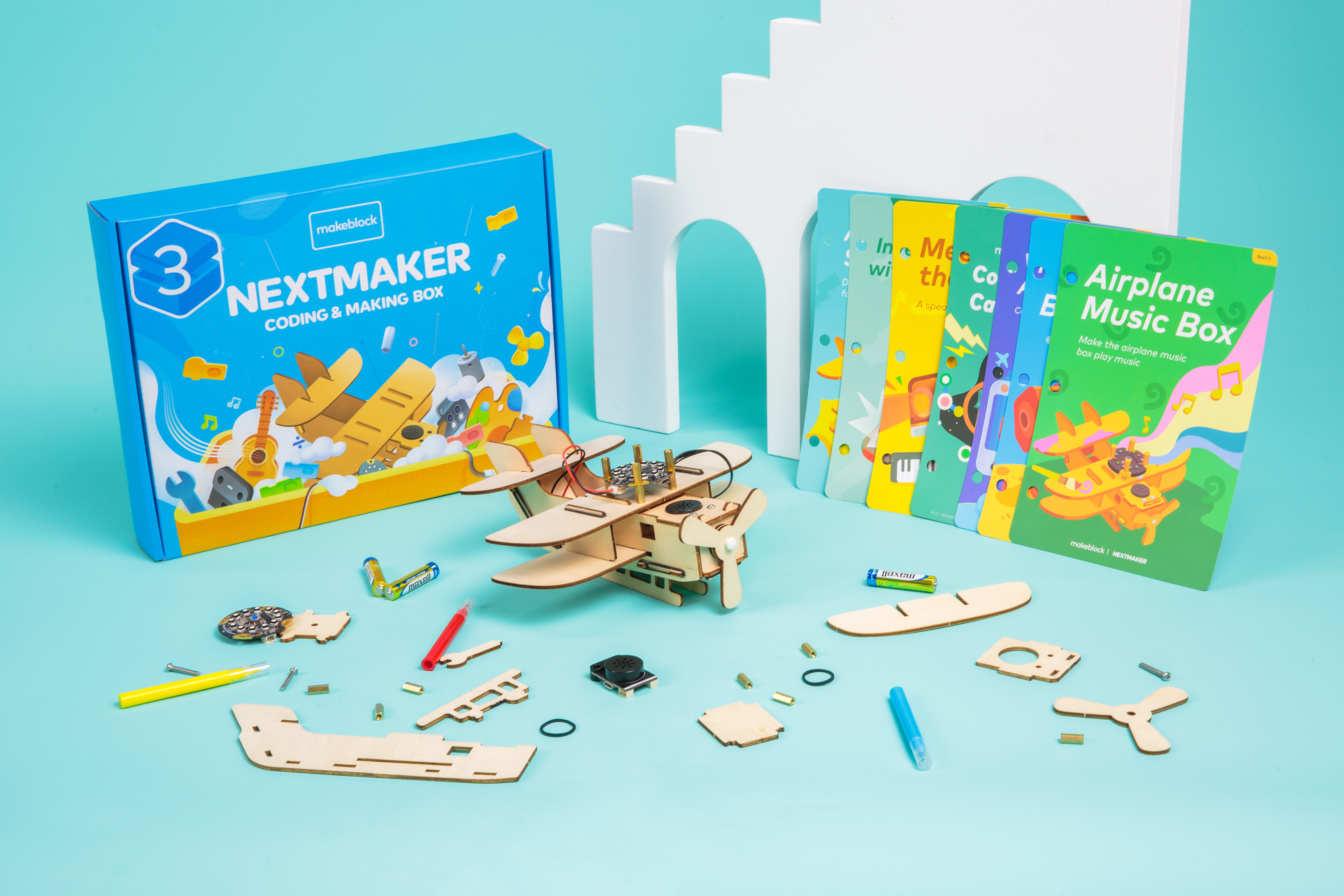 Introduction
Nextmaker Box are 12 monthly subscription boxes for kids to learn coding, engineering, and electronics through fun STEM projects.
For details, see About Nextmaker Box.
Unbox the NextMaker Box
Unbox and check if you have all the parts by referring to Parts List of NextMaker Box.
e.g., Box 1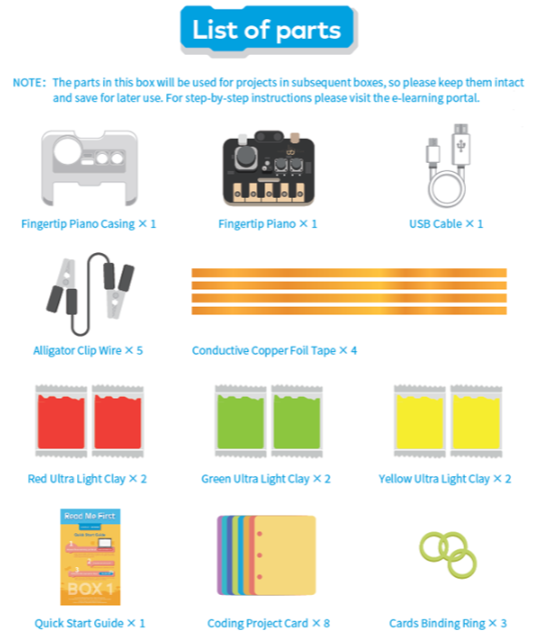 If there are any missing parts, feel free to email us at service@makeblock.com.
Sign up for online lessons
Once you confirm that you have all the parts, you may proceed online to sign up on our official website and take online lessons.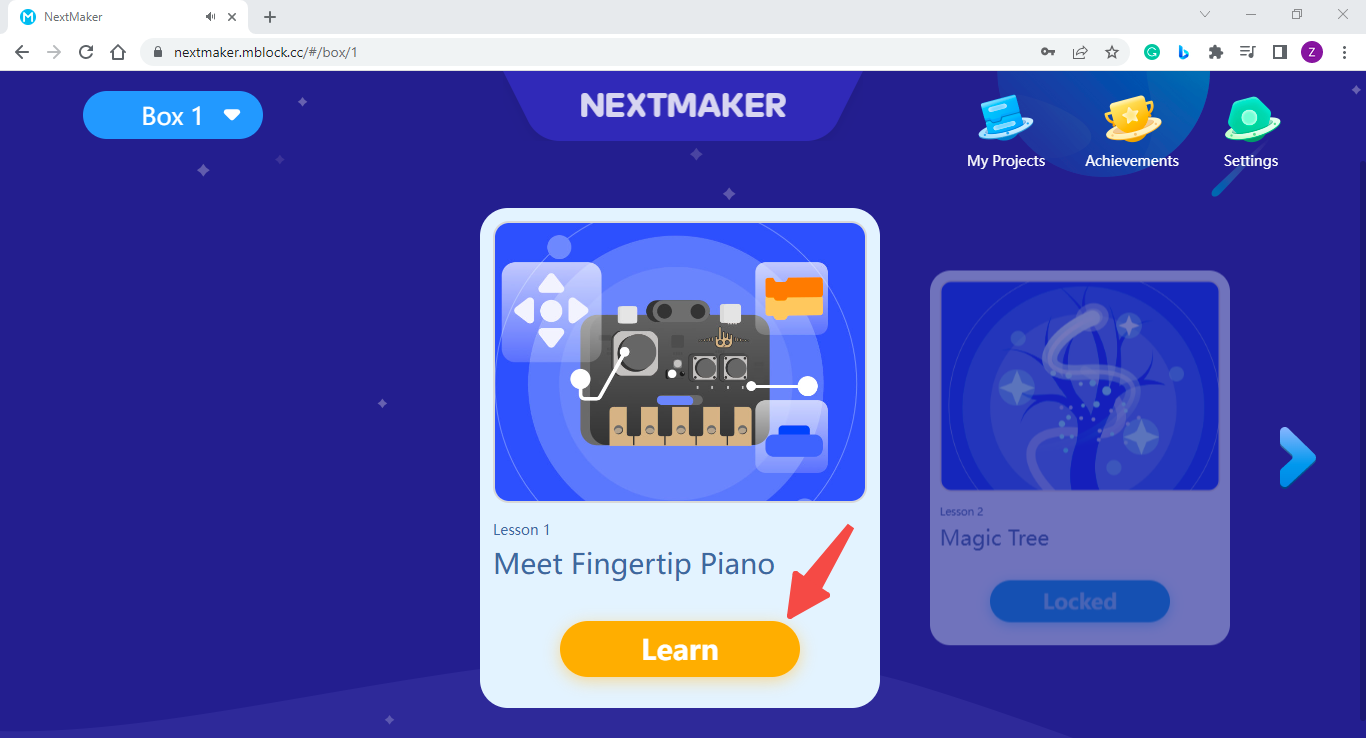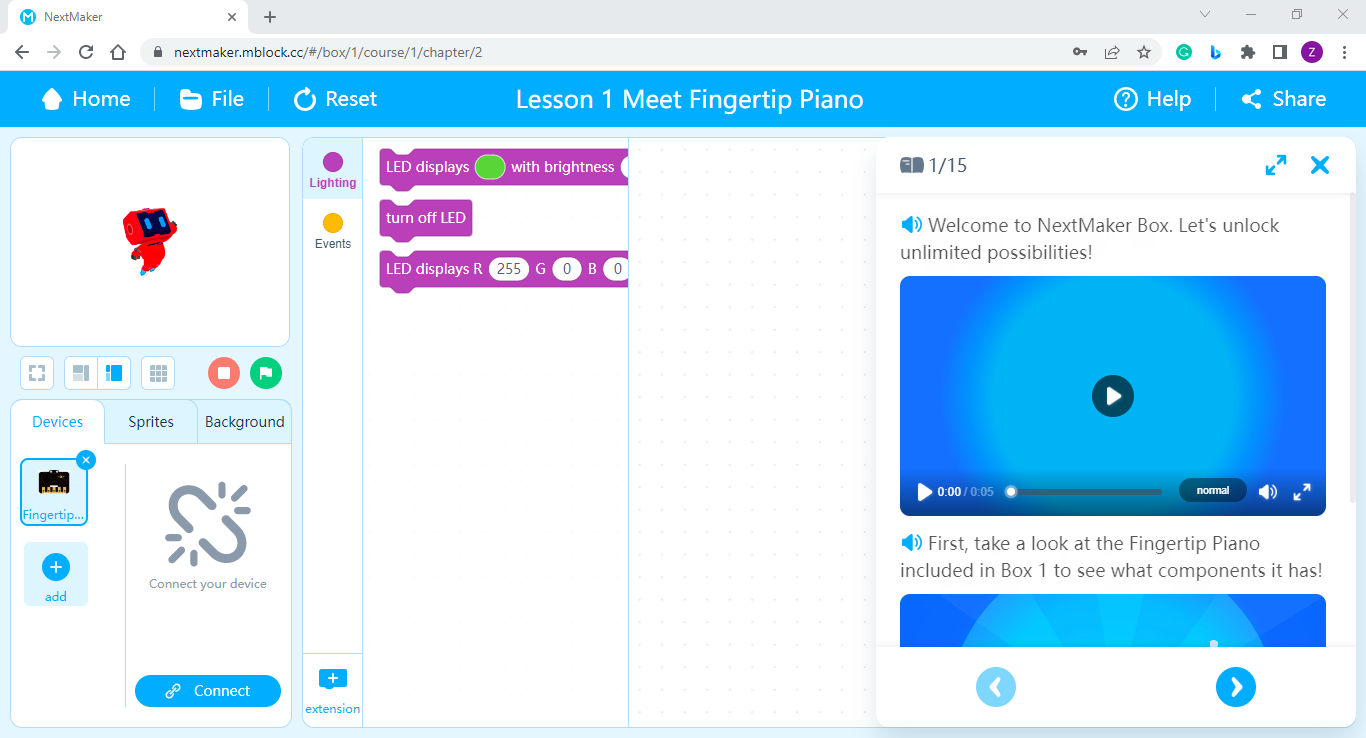 In Lesson 1 for Box 1, you need to assemble the Fingertip Piano by simply putting the fingertip piano and its casing together. You may need to press them hard.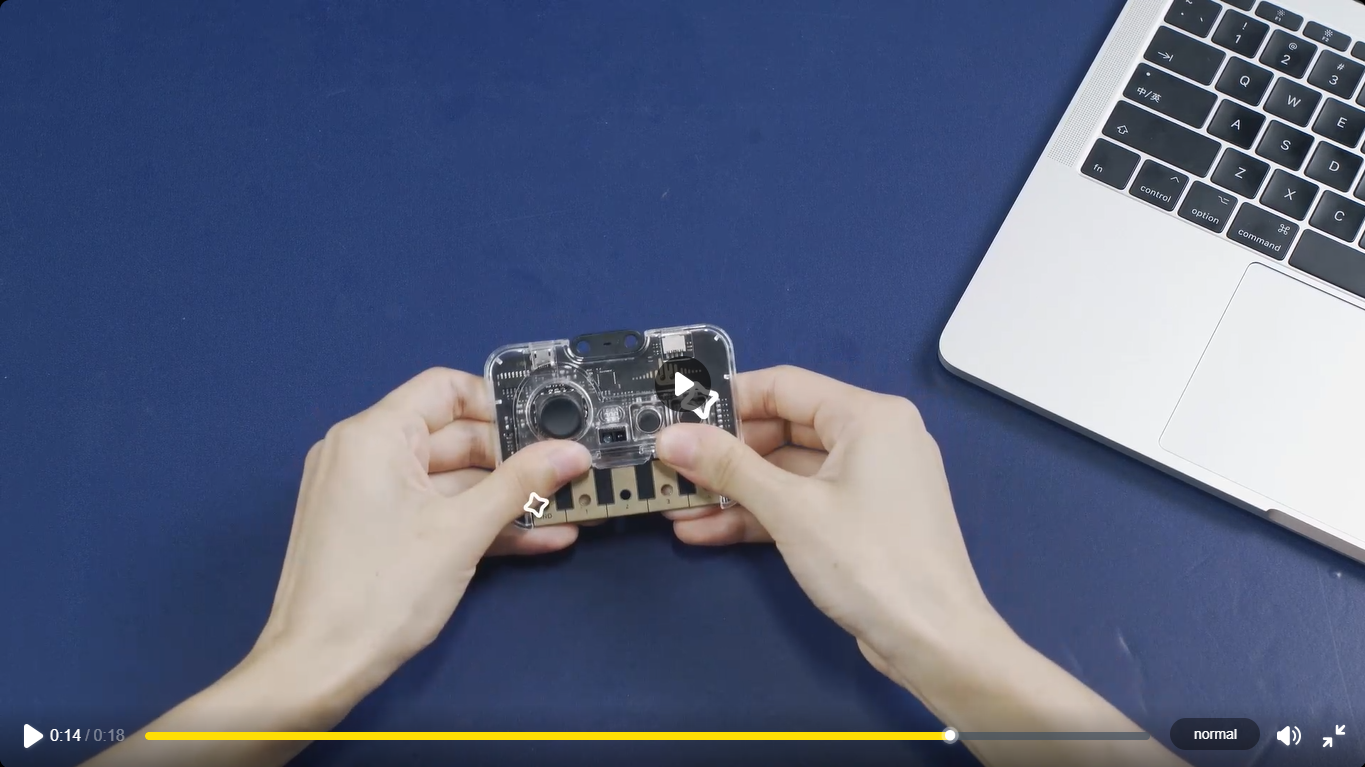 More information
Update the firmware of Halocode
For details, see Update the Firmware of Halocode.
After-sales services
You can find basic materials and FAQs in our help center.
After-sales service contact: service@makeblock.com
For product return, replacement, and use problems, you can contact us through this email address.
Thank you
Thank you for choosing Makeblock products!
Thank you for choosing NextMaker Box! We hope you can enjoy your journey with NextMaker Box, using it for self-learning and development. We are committed to contributing to a better education.